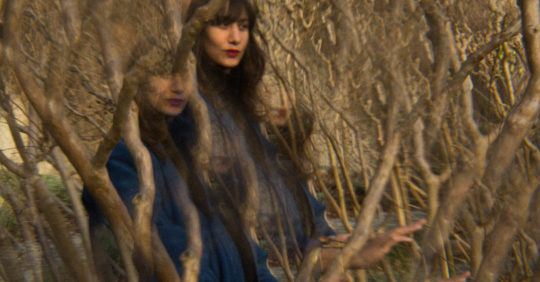 Myako
2019
Myako is a French DJ and producer, living in Paris. Her inner animal expresses itself when she plays her sound rings into clubs. Her sets are rhythmic equations of break, Techno, UK music, Noise, in a perpetual Indus and Dancehall spirit. She has been exploring the nights of European capitals since a few years, Trésor, About Blank in Berlin, or Concrete and Rex Club in Paris. In 2018, she participates in the "Qui Embrouille Qui" adventure alongside AZF.
Resident at Rinse France since 2015, she hosts the Blue Panther show twice a month. It's her small laboratory of sound experiments of all kinds.
Her music draws its inspiration from the naturalist sounds that she makes dialogue with the rhythm of her machines. The composition work she did for GrooveBox from the sound archives of the Churuas tribe of the Quai Branly Museum is one illustration of her work.
She participates in workshops, festivals and residencies in Europe and Africa dedicated to dialogue between cultures and meetings between acoustic musicians and modularists. In 2017, Batsl Instrument in the Czech Republic invites her to create a sound piece on their modular systems during a month of residency. This is where she composed the EP "White Tiger" for the label Nona Record released in March 2018. On the occasion of the Phonetics Festival (Algeria, November 2018), she creates a sound piece with Mika Oki, Territory and Rehab Hazgui and others. Her EPs on the labels ConfortZone (Berlin), Fragil records (Nantes), Ronde music (Paris) are the reflection of her world, dreamlike and inhabited, enchanting and disturbing. A very visual sound world that leads her to collaborate with plastic artists on projects of music for the image, as with the videographer Armand Morin or with poets like Rosalie Bribes and Ben Miller (Supernova).
Currently, she is developing a multicast live project with BassesTerres of BFDM.
Download press photo here.