Fourth episode of SHAPE Radio coming this Tuesday
Tune into Resonance FM on May 26th (7:30 BST) to hear the fourth episode of SHAPE platform's monthly radio show, hosted by Lucia Udvardyova.
This episode will feature an interview with Jeanne-Sophie Fort, one of the organizers of the Les Siestes Electroniques festival, which is coming to Paris and Toulouse in the the two following months, as well as SHAPE artists Martins Rokis a.k.a. N1L, Aisha Devi (previously known as Kate Wax), Yro and Księżyc.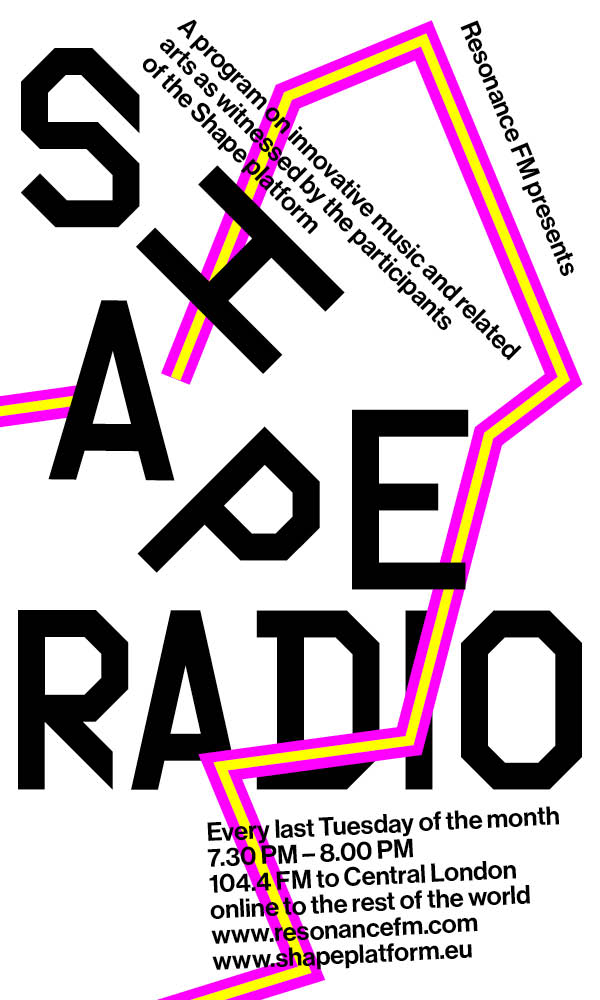 Sound artist Martins Rokis from Riga has been experimenting with electronic music since the late 90s, and