Posted on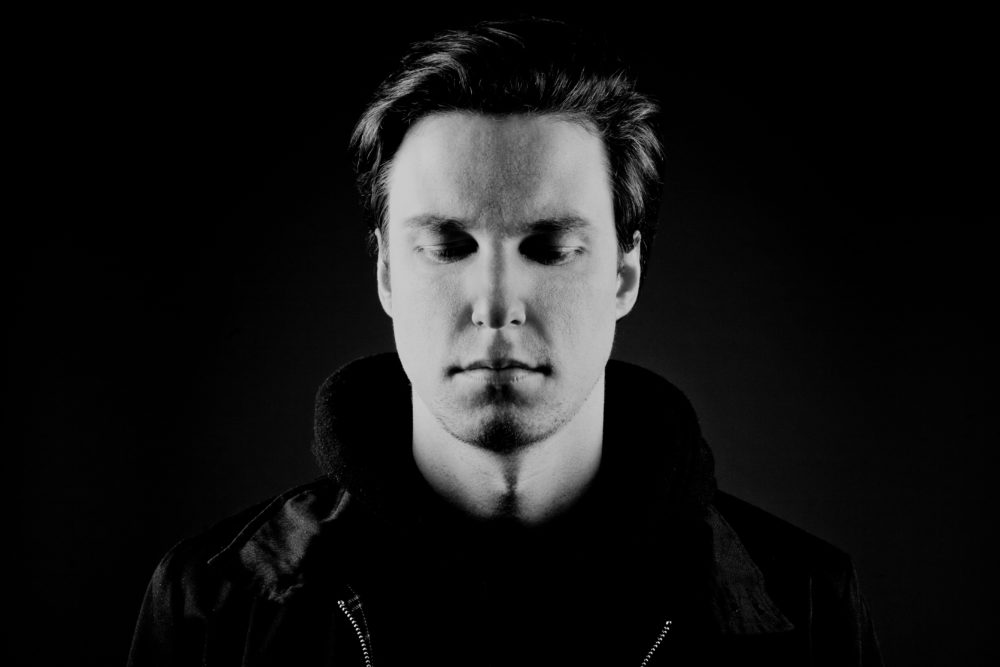 Paul Régimbeau is a French musician mostly renowned for his moniker Mondkopf, and recently also for his grindcore influenced project Extreme Precautions. His sound oscillates between the intensity of techno with elements of noise and an epic atmospheric backdrop. He's been associated with the Parisian label In Paradisum. 
You mentioned that your music is inspired by nostalgia and memories. Can you talk about the themes and motifs in your music? What is the relationship between the atmospheric part vs. the rhythmic one, for instance?
I don't think about themes when I do music. Nostalgia and memories are really important to me. But I don't start with a specific emotion, it's more about finding sounds, the right melody, the right rhythm, and that evolves into something that will be able to move me afterwards. I like to find different paths to ecstasy. Sometimes it's the rhythm, sometimes the melody, sometimes I blend them, sometimes not. I like the fact that's it's a journey, and that all kinds of ways can lead to overwhelming feelings.
Why did you decide to start Extreme Precautions?
I never decided to create Extreme Precautions, it happened as I was playing around with sounds. I wanted to do purely techno tracks and it took a different route. I was getting bored trying to do 4/4. When I found the sound that became Extreme Precautions, it directly connected to the energy I felt when listening to grindcore or death metal. So I decided to differentiate it from Mondkopf, which was a freeing experience.
What is it in grindcore and the more extreme guises of music that inspires you?
It liberated me from a kind of comfort zone and helped me connect deeper to a sort of inner energy that I feel I can now express better. I'd like to say though that I'm not a fan of all extreme metal. Some musicians make it captivating though.
There has been a lot of darker music around lately, do you think it's also caused by some extra-musical happenings?
I don't think so, to me it's more of a trend which probably appeared as an opposition to some music becoming more and more bland. These days, pop isn't that inspiring. There's not a lot of new forms or sounds, and you have to dig deeper to find something honest and personal. But I feel like so-called dark music can have the same problem and remain pretty stagnant too.
Could you talk about your label In Paradisum and the Parisian music scene that you are part of?
At the moment Paris is pretty open, the DIY venues gather people from house, techno, garage/post-punk, and noise scenes. At the other end of the spectrum the techno scene exploded and underground artists that couldn't play in Paris are now invited here every now and then, which has its downsides as clubs don't always have the same intimacy as before, except for a few smaller places like La Java. I feel there is a strong vision among people in labels like Desire, Mind, Antinote etc. and in the DJ community, which is a good start to hope for better records by French producers in the future. Also there is a good balance: everyone's interested in other people's work and sharing, but nobody's trying too much to make everything into one scene and polish the real aesthetic differences that exist between one another. There is definitely no Parisian sound as such and I think everyone is happy that way. The series of events including different French crews at La Gaité this season reflects this aspect.
Can you introduce your new project Autrenoir?
Autrenoir is a project that I do with Gregory Buffier, from the ambient/drone duo Saaad who also played the guitar in the band Sélénites. It's born out of an invitation to play the amazing « non festival » Echo, an event run by the guys from Insiden. But mostly, it was born out of a friendship and a need to play together, pretty freely – at the moment it's just a live, semi-improvised project.
photo: Camille Collin