Posted on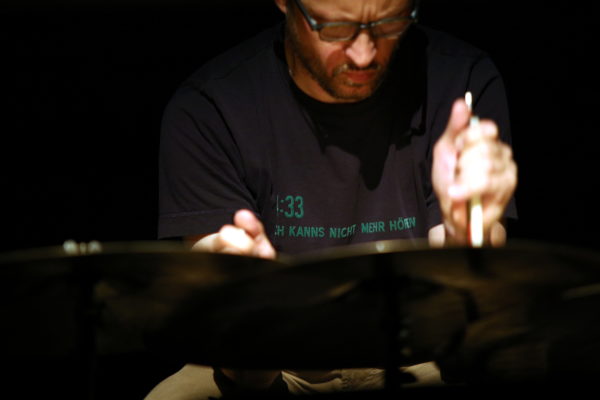 Riga's Skaņu Mežs festival had its lucky 13th edition this year, featuring whole 9 SHAPE artists who shared the stage with Squarepusher, James Holden, Zs, Rrose, Powell, Peter Brötzmann, Frederic Rzewski, John Butcher, Christoph Heemann and many more.
The  concert evening of October 2nd at the "Palladium" concert hall was mostly devoted to rhythmic music and experiments within this field, therefore such SHAPE artists as DJ Nigga Fox, Gábor Lázár, N1L, Lorenzo Senni and Pasajera Oscura fit the line-up very well. However,  as Irradiation – one half of Pasajera Oscura – could not make it to the festival due to bad health, the performance was replaced with a solo set by her colleague Chra.
The remaining two evenings at the music house "Daile" (October 9th and 10th), a former movie theater, presented a quite diverse mixture of genres, ranging from contemporary composition and free improv to avant-pop and "cinema for the ear". Christian Wolfarth's minimalist improv and Ame Zek well-structured noise complemented the program. Also, Jakob Ullmann's pieces SOLO I, SOLO II and SOLO IV were performed by Dafne Vicente-Sandoval, Ellen Fallowfield and Molly McDolan.
Al photos by Arnis Kalniņš