Posted on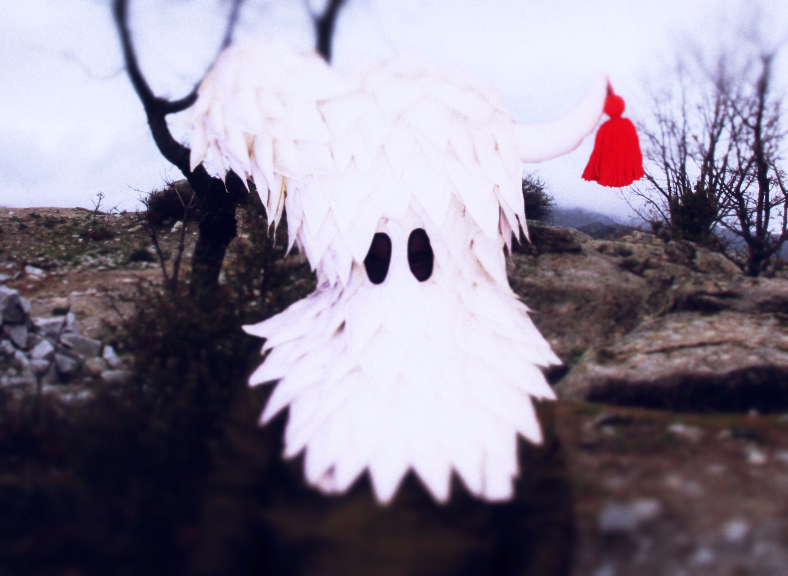 To celebrate the tenth anniversary of Romania's Rokolectiv festival, which happens this weekend, Resonance FM will broadcast a special show, devoted to Rochite a.k.a. Sillyconductor, one of the most interesting and eccentric artists of this upcoming festival edition.
The show will feature music, made under both of his monikers – Rochite and Sillyconductor – featuring comments by the musician himself.
Sillyconductor and Rochite are two monikers of the same Romanian artist living in Bucharest. Sillyconductor excels at the more classical/mathematical side of the imaginary duo, whereas Rochite, the emotional alter­ego, performs a weird juxtaposition of field recordings, classical music sampling, pop structures, polyrhythmic beatmaking, unsuccessful beatboxing, absurd children's lyrics or nonsensical series of vowels and traditional Romanian folk metaphors. Hiding his identity behind a white mask created by Ioana Nemes and covered in large strokes of abstract shapes and colors projected by Dreamrec, the resulting live performance has toured several electronic music festivals in Europe.
The show will be aired on April 22 at 8pm (GMT) and repeated on April 23 at  9am (GMT).
To hear the show, stream it live here or tune in to 104.4 fm (central London). …or stream it later on our web-site.
Sillyconductor will be playing at Rokolectiv festival in Romania on April 24.
To sift through previous collaborations between Resonance FM and SHAPE, click
here
.