Ulrich Troyer SHAPE mix for Resonance FM
Listen to a SHAPE mix by Viennese dub musician Ulrich Troyer, produced for London's Resonance FM.
Ulrich Troyer's artistic approach is dominated by an interaction between architecture, music and fine arts. Troyer's commitment to dub production methods offer the perfect playground for his sonic experiments. His interest in sound system music led to the trilogy Songs For William. His debut Nok was released by the Viennese label MEGO in 2000. Since 2005, Troyer has performed actively as a member of The Vegetable Orchestra and is also renowned as an eclectic DJ. He is part of SHAPE, a platform for innovative music and audiovisual art supported by EU's Creative Europe programme.
Ulrich Troyer will perform at musikprotokoll 2015 in Graz, Austria, which is taking place between 8-11 October. His Mixtape For Holger includes his own tracks as well as music by the likes of Tony Allen and Napo De Mi Amor et Ses Black Devils from the always excellent Analog Africa imprint.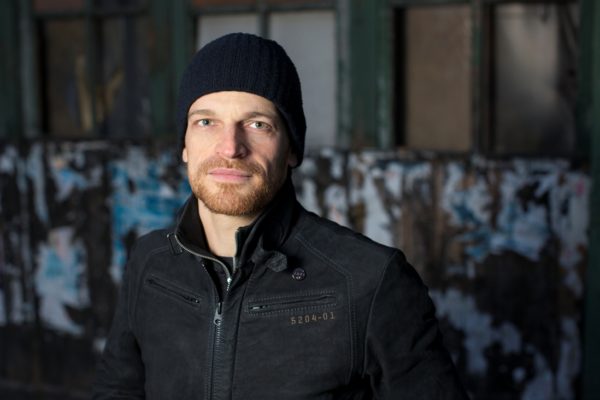 Tracklist:
1.) Ulrich Troyer: Deadlock (Talkbox Version) / Label: 4Bit Productions
2.) Tony Allen: Ise Nla / Label: Honest Jons Records
3.) Quim Manuel e Espirito Santo: Eme Lelu / Label: ANALOG AFRICA
4.) VIS A VIS: KANKYEMA / Label: CONTINENTAL RECORDS
5.) Francis Bebey: The Coffee Cola Song / Label: Born Bad Records
6.) Tony Allen: N.E.P.A. (NEVER EXPECT POWER ALWAYS) / Label: KINDRED SPIRITS
7.) KING SUNNY ADE: SYNCRO SYSTEM / Label: MANGO
8.) Napo De Mi Amor et Ses Black Devils: Leki Santchi / Label: ANALOG AFRICA
9.) Keyboard: Hungry Man / Label: Soundway
10.) Ulrich Troyer: Deadlock (Vin Gordon Version) / Label: 4Bit Productions