Posted on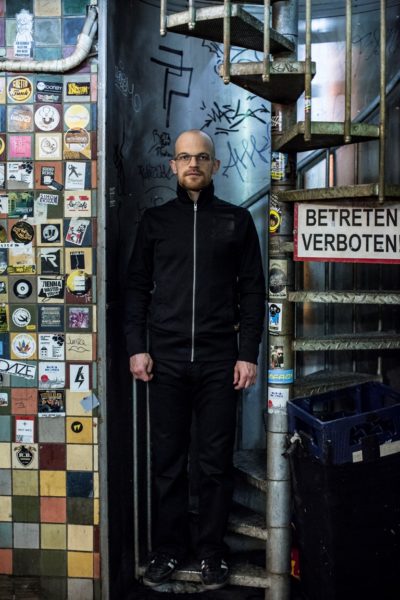 SHAPE artist Ulrich Troyer, Vienna's veteran of experimental dub music, has just unleashed his new recording "Deadlock Versions", bringing his signature sound that melds hypnotic sonic streams with reductionism.
The 12″ is released by his own 4bit Productions, and features contributions from drummer Didi Kern, who's known for his work with Mats Gustafsson and Philipp Quehenberger, classic dub player Vin Gordon, a trombone player from Kingston who's played with The Skatalites and The Aggrovators among others, as well as producer Kassian Troyer who's done a remix of the title track.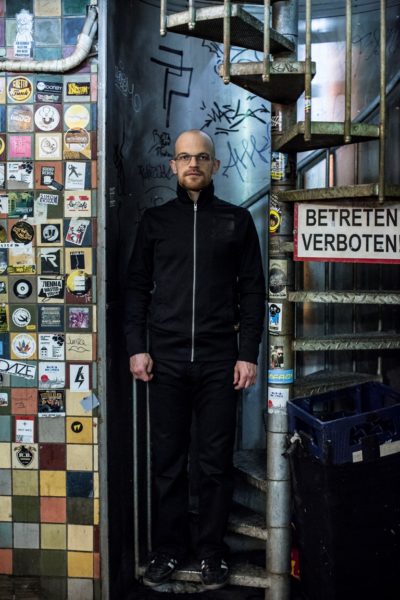 As the title suggests, the recording is a collection of versions of a piece – either remixed or complemented with contributions from instrumentalists. Spencer Grady of Record Collector magazine writes the following: "Digi-dubs jettisoned from the cargo ports of Atlantis, flotsam for atom surfers vacuuming in the wake of Babylonian escapees, channel-hopping via the studio banks of a Viennese whirl. Four distinctive variations carp out the 12", each accompanying revisionist claims to snug turn-of-the- century fits for the stables of Stefan Betke and Burnt Friedman: we're talking strict white-boy precision pulse, anthems for Sunday daydreams fed on a sweepstake of blunt narcotics. Tough call, but my inner George E. Lewis has me hanging on Vin Gordon's trombone-enhanced mix."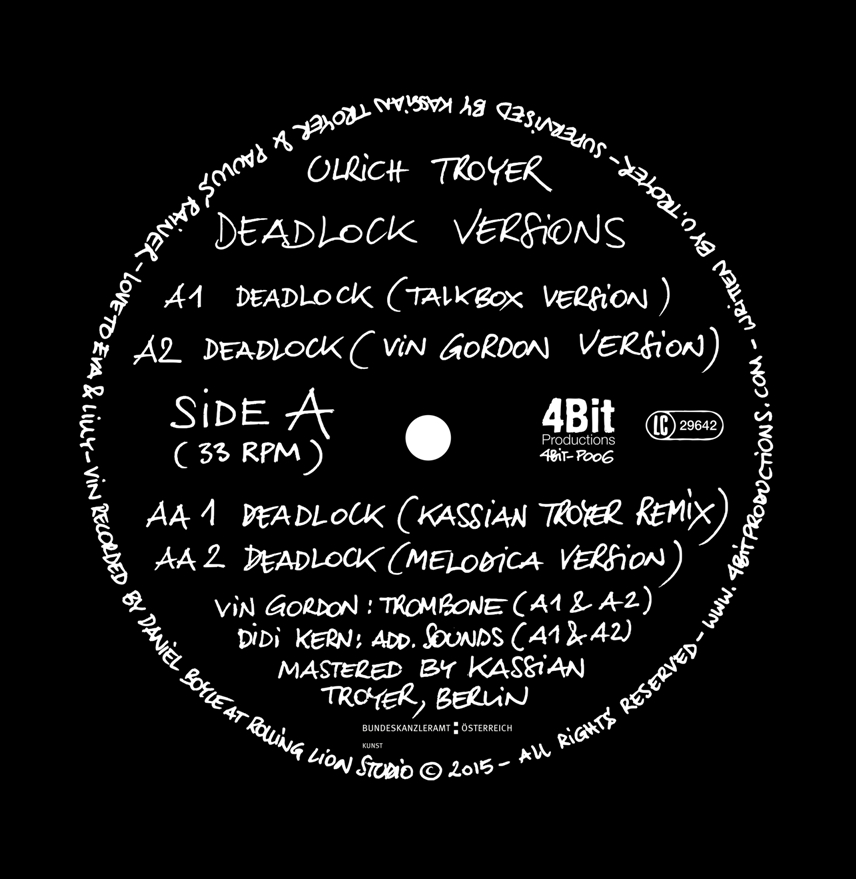 Grab the vinyl at Boomkat or elsewhere! And see Troyer live at the musikprotokoll festival (October 8 – 11) in Graz!