Posted on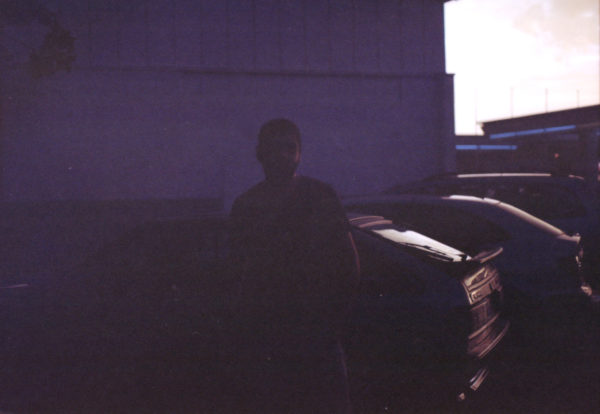 For several years, Voiski has struck a singular path in techno music, oscillating between experimental projects and the production of tracks marked by his signature style. Within the large spectrum of his interventions, Voiski stands out for the rigour of his infinitely repetitive loops. These, combined with acerbic drum beats, construct an analogue excitation that carries his music to the heart of futurist and sentimental layers. His releases have appeared on labels such as L.I.E.S. or Delsin. Voiski is playing at the upcoming Rokolectiv festival as part of their SHAPE showcase. 
You've been involved in a number of projects. One of the first ones was Silicate.
It's a label I used to do when I was younger with two friends of mine. We would love to have more time for it, but all of us have pretty busy lives at the moment so it's on stand-by right now. I enjoyed doing it while I was in art school.
The project was not only a label, but also a collective.
Every release was conceptual based on a story or a "protocol" that we gave to the artists. It was quite complex. It was something in between a gallery and a label. We were art students and we were quite interested in these kinds of subjects – it was like a big artist group, but more related to audio production.
Did Silicate emerge from the then sprawling net label scene?
It was a net label, but we also made objects and physical releases – always limited to 50 or less copies, always in different formats – we did a video tape, vinyl, cassette or floppy disk depending on the subject of the release. It was always hand-made.
https://www.youtube.com/watch?v=lQ8CecenRZA
How has your art-school background influenced your later work?
It has changed the way I think and make music as well. I couldn't make anything without deeply thinking about the reason why I'm doing it. Art school helps you to have an idea about what you're doing. Even in dance music, it's not just about fun, it's also about taking into consideration the context, the hypothetical dancers.
What do you mean by "hypothetical dancers"?
It's just about the context in which the track you are making will be heard. What if you make a track whose groove is something people will dance to, but its mood is completely sad? I like to play with these kinds of contradictions: a sad melody and a very dancy groove. It's important to interpret what kind of emotions you want to trigger when you make a track. Do you want to be sincere with what you're doing, or do you just want to make people happy?
How do people react to these contradictions?
Most of them react to the dance part. It's just something that I remember from my experience of techno when I was about 17 and listened to Detroit techno in clubs. There were always these very melancholic melodies that almost made me cry. But the rhythm was so groovy that this contrast was something that caught my attention. And I'd like to recreate this paradoxical mixing of feelings.
You also work with repetition and a certain kind of hypnotic looping.
It's something between the minimalism of Steve Reich and trance music. One note heading very progressively, switching between emotions and creating an emotional system that goes in different directions.
So the suggestive aspect of music is important to you.
I've always been against techno that is purely physical, with beats, bass and effects, this kind of modern techno that is very well produced but lacks something emotional. It's purely functional, a DJ tool without any feelings. Some parts of the techno scene became more impersonal trying to please everyone with heavy, efficient beats.
Is it because people have less time to invest in this more personal approach?
I'm not totally against it. It's maybe also because people like to dance longer right now. No one wants to hear melodies or silence for four hours. Silence is something that people are most afraid of in the club context.
It's true. When the last track of the night is over, and suddenly you're a back in reality at 7am, it is a strange feeling.
One of my favourite moments happened at the Rex Club in Paris. At some point there was a power cut in the middle of the night and the neon lights came on, there was no sound. People started to talk to each other and this maybe lasted for ten minutes. That moment was more interesting that anything else.
Your music also develops over a time, it's like this journey you used to make as a student to and from your school, which you once described in an interview.
This is how I see records and DJ mixes. A DJ mix is like a journey during which you're looking out of the window. There are hills, mountains, plains. Music has to bring people somewhere. Most of my tracks vary from the beginning to the end. I like to have a beat in the beginning, perhaps a weird break in the middle, followed by a melody with a different drum. I just don't want to be predictable.
Interview by Lucia Udvardyova