Mutek 2016 announces collaboration with SHAPE
Electronic music and digital arts festival Mutek has announced that, at its 17 edition (June 1-5 in Montreal), a special collaboration with SHAPE will take place. MUTEK 2016 will become a convergence point for organizers of the 16 SHAPE member festivals, and a large showcase of SHAPE acts will be part of the official festival program.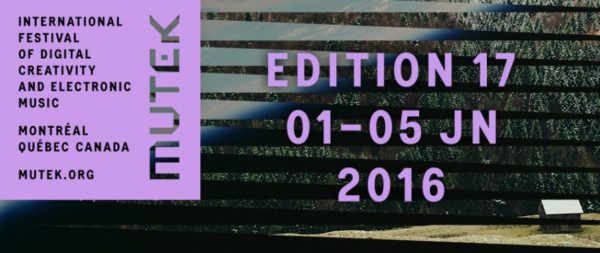 Mutek 2016 will happen at the Musée d'art contemporain de Montréal (MAC), as well as at several other select venues in the downtown Montréal area. The festival is yet to announce the line-up of it's SHAPE showcase, so keep following our homepage and social media channels to find out more soon.
Meanwhile, you can entertain yourself by listening to this Mutek 2016 sampler mix that includes tracks by the first batch of confirmed artists: