Posted on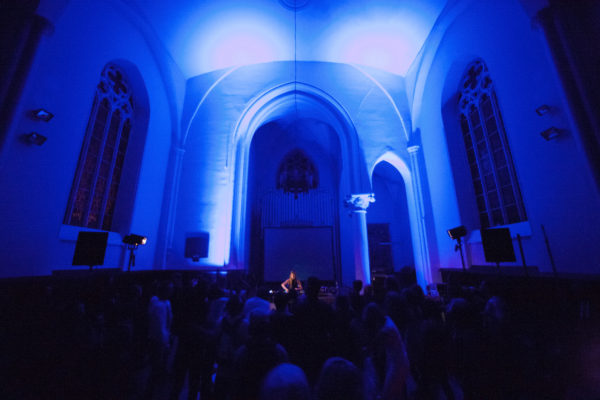 Since 2006, Skaņu Mežs – one of the two coordinating festivals of the SHAPE platform – has been participating in Riga's White Nights, a cultural forum that calls all local initiatives to host night-long free-entry events.
As always, Skaņu Mežs participated with a six-hour concert program at the Riga Anglican Church, presenting what can be considered a mini-festival, comprised of very (genre-wise) diverse performances. The 2016 edition of the Skaņu Mežs' White Event featured performances by four SHAPE acts – Spatial, KABLAM, Susanna Gartmayer and Hyperaktivist.
Photos by Didzis Grozds, Zane Zelča and Elīza Āboltiņa.