Posted on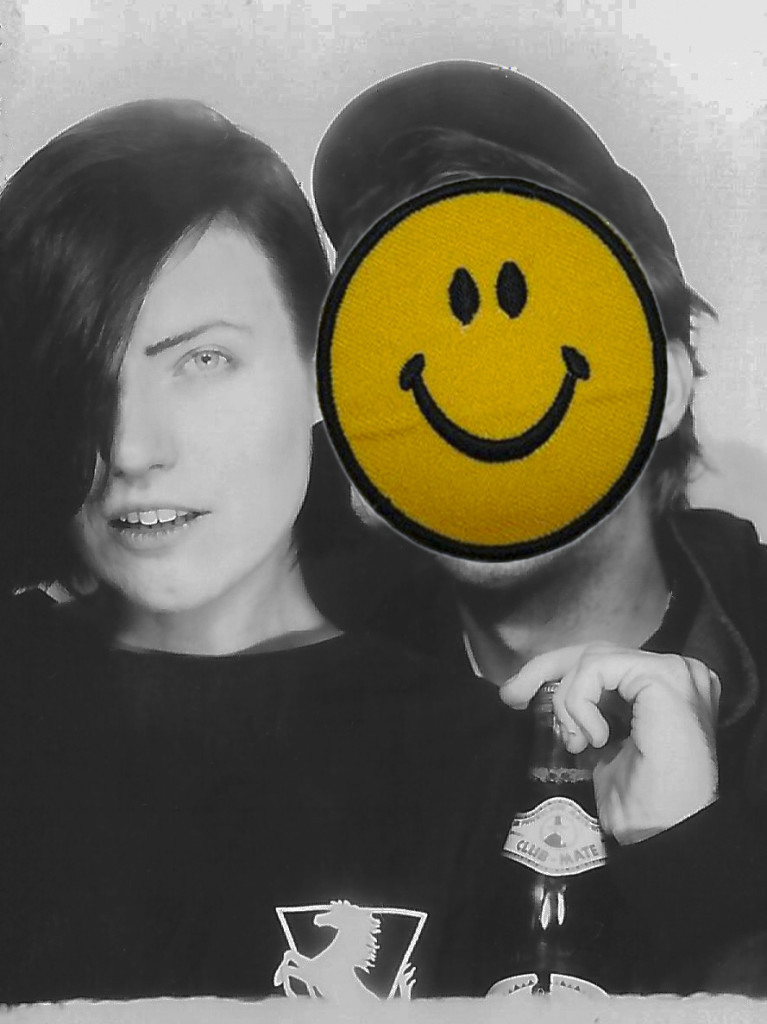 Russian-born Anastasia Vtorova a.k.a. Machine Woman is a sound artist and image maker who often collaborates with other artists. Her works are inspired by late night listening to the sounds of down beat minimal electronica along with melancholic cinema from all over the world. She sets what has been defined as "waltzing the line between techno and avant garde". Since 2014, there have been releases on Tesla Tapes, WTN?, Peder Mannerfelt Produktion as well as contributions to Sacred Tapes and low income $quad. Her work has begun to gather notable attention, having been highlighted in Fact Magazine's '10 house & techno producers to watch in 2016'. November 2016 saw the beginning of  Take Away Jazz Records,  Vtorova's own label the output of which she characterizes as "music for people who can't sleep at night and are perhaps quite fond of mundane, abstract collages". She has recently been offered a regular show on Berlin's Community Radio as well as contributing a bi-monthly podcast to Bristol's Noods Radio.
Tell me about your musical beginnings.
I started when I was about 13 or 14. I'd been surrounded by music all my life. My first vinyl was actually my mum's Boney M record Nightflight To Venus. I really loved it and danced to it every day. The first dance music and weirder stuff came from my brother's bootlegged tapes. Then I moved to the UK. I guess I always wanted to do something music-related. I listened to Nirvana, Metallica and bought a bass guitar when I was 15. Then I saved up my pocket money and bought a drum kit. I tried to imitate Slipknot, whom I loved, in my mum's garage. Electronic music came a bit later. When I was studying in London I started joining noise and experimental bands, but it got boring for me pretty fast. At first, I really didn't like electronic music. It was just boom boom boom..But I slowly got into it, started making it and wanted to be on stage. I was discovering music on Last.fm, had a computer and took Ableton lessons. I haven't stopped making electronic music since coming home from my first Ableton lesson evening class at Goldsmith University. Now I like a lot of music – from classical jazz to electronics.
In 2014, you released a tape on Manchester-based label Tesla Tapes.
I'd just finished playing in this one woman band. I liked the fact that I didn't have to have a drummer to play the beats. I was into quite dark electronic stuff. I met the band Gnod at Islington Mill, one of which was Paddy who runs Tesla Tapes. I naturally like to progress, learn and do more. Being exposed to more music influenced me. I would never imagine myself listening to house music when I was 18. It came much later. Maybe it will be death metal with EDM next.
Was there a feminist aspect to you being called Machine Woman?
My first band was called Female Band. Everyone was asking "Who's Female Band, who are your band members?". But it was just me. It was just a joke because a lot of people say Oh it's a girl band playing. Actually, there is a project called Girl Band now and it's four dudes. I find it very interesting how to play with audience. With Machine Woman, it was more about the idea of electronic music and Kraftwerk, how they pretended to be robots. The name Machine Woman rather came from the film Metropolis. I didn't really think too much about it – I'm a woman, I make machine music. Actually I didn't want people to know it was me. I wanted to have a picture of a guy. Someone wrote to me once and said "Oh dude, you're so good", and I wrote back that I'm not a dude. Then I had a picture of my mum and a lady from Texas wrote to me and said that she was so excited to see older women making electronic music. I told my mum and she was like "I'm not an older woman." It's about how you present yourself visually. If Machine Woman was a guy, would I get asked about feminism? To me equal rights are absolutely essential.
The names of your tracks and vocals touch upon more personal topics and experiences in your life, which is not that usual in electronic music.
The track names come really randomly. My last vinyl release, which was on Where To Now? Records, was called I Can Mend Your Broken Heart, and it was about a Tinder date who cancelled on me and I couldn't get into a club. I got home and drunk a bottle of wine and made dance music, because I really wanted to dance that night. I'd been going through a broken heart stage at that time too and there was a book next to me which said "I Can Mend Your Broken Heart", and I just used it. Friday Night was a track made on Friday night. Some tracks are named by dates… It just happens.
How do you make your music – is it inspirational, or do you have a certain routine in the studio?
Both. Sometimes it would be inspirational – I'd be inspired by someone I've met, a situation that happens, or something I witness, but most of the time it's just me making music every day. It has become a sort of a habit. I make a lot of stuff. Not everything is good, but it has to be done every day, like brushing teeth. I don't question myself, I just do it. My studio is in my bedroom, and I make music with my headphones.
Does the fact that you make music with your headphones also make it more intimate?
Definitely. I can make music at four in the morning and my flatmate has no idea. And then in the morning I just say that I made a house banger the previous night. I use Ableton most of the time, but I also have pedals and some hardware. But again, it's like brushing teeth – you don't brush your teeth in front of other people. Making music is also my own time, I'm brushing my own teeth in a musical way.
Do you also work with others?
I try, but being in a band means there are so many opinions and egos to take into account. I've only connected to about two people in my life musically. With electronic music, I guess I haven't done too many collaborations. Object came to my house and I showed him how I make music and he showed me how he makes his, which was very different. He showed me some techniques and I made a track and sent it to him. He liked it and wanted to work on it more. But it's never about sitting with someone in a studio at the same time.
What are you planning next?
There's a few releases and remixes coming out. There's going to be a very house-y vinyl. I also have my own label, Take Away Jazz Records, where I want to release other people's music as well. I make a lot of music, I'd send it to someone in a WhatsApp message and ask them if they want to sign it. If they don't reply within ten minutes, I say I'm sorry but I'm not working with them. (laughs) I'm a bit of a diva sometimes. I also have a show on Berlin Community Radio. I started buying vinyl, but going to a record store can be a bit intimidating (similarly to going to a music store and buying hardware), but it's fun. Other people's music is more important to me than my own.
You have moved to Berlin. Do you still keep in touch with the UK?
I've just come back from there. I played a show at a Lobster Theremin party in London. My mother still lives in the UK, so I visit her. It's always going to be a very special place for me, but there's so many other places to discover. Even though I'm really scared of flying, I cannot see myself not going to places and meeting people who have different ideas and musical backgrounds.
What about Russia, do you go back there too?
Russia is a lit bit of a weird place for me. I was growing up in post-Soviet Union. It was a very intense time. I haven't been there since 2011, but I'm planing to go because half of my family lives in Russia. A lot of things have changed there musically, socially and culturally. It would be very interesting to see it. Every time I go there though, I feel a little bit out of place, even though I grew up there, and come from there. Certain places bring back not very positive memories. But it's all about what you make of it. Sometimes a bad experience can shape you and you actually learn to appreciate it.
Where's home for you now?

Oh my god…where's home? I don't know. I really don't know. I've been here in Berlin for a year. Every time I return it doesn't feel it's mine yet. Then I go back to the UK, and I'm not sure if it's still my home. It's very strange. I can't answer this question.
Are you worried about the consequences of Brexit?
I don't think anyone knows what's going to happen. We live in a very interesting time politically. So much has happened, especially last year. But I guess growing up in Russia and seeing so much instability and so many changes happening so quickly, it doesn't frighten me as much. Maybe I'm not going to be living here, but we'll see. But I try to stay positive. Even if I have to go back to Russia, I'll still be making music. Maybe that's the beauty of it. I'll be brushing my teeth anywhere, through Brexit, or anything.