Posted on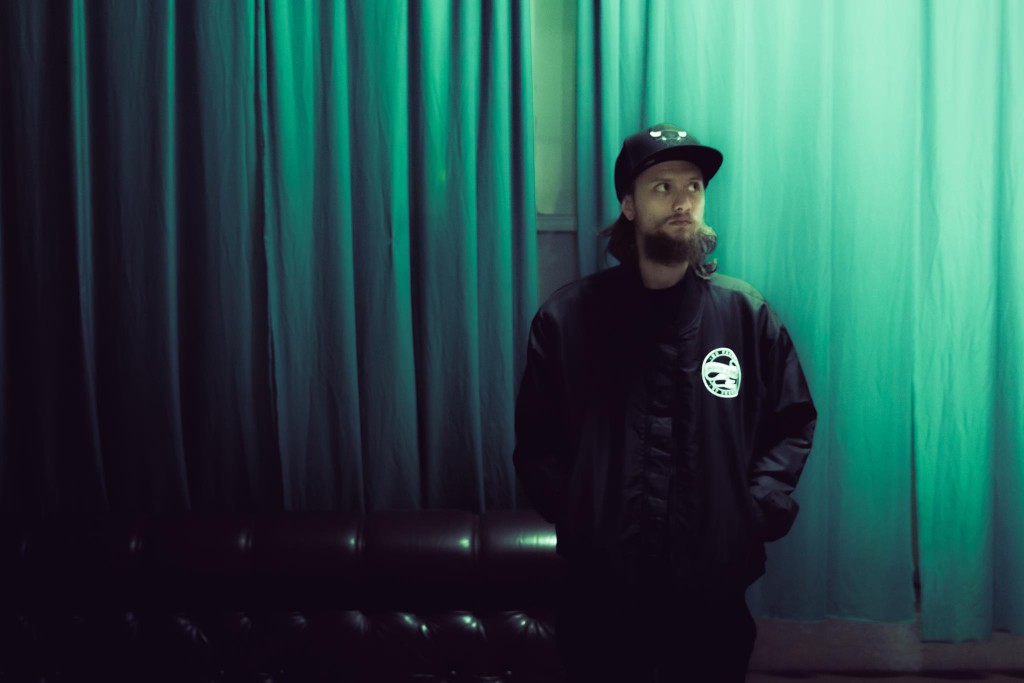 Oriole is one of the pioneers of the Dirty Deal Audio collective; a beatmaker and producer with a unique style. He has been making music for more than ten years and is one of the most recognised representatives of this field in Latvia. He marches onto new sonically experimental territories and ideas that often surprise not only fans and listeners, but the other members of the collective as well. Oriole has been involved on more than 100 albums and releases as a beatmaker, while recently, he's more often seen and heard playing his beats live. He has taken part in many events and festivals in Latvia, Lithuania, Estonia, Finland and Norway. He works with visual artist Linda Konone. 
Can you talk about your new album, The Mushroom Music Vol. 4, which was released on Skanu Mezs. How did the collaboration happen?
The release consists of coloured compositions. The sound is varied and alive. From mild and dreamy, the sound often arrives in a dark mood, which guarantees a psychedelic, unpredictable flight of consciousness effect. I worked on the music for two years, although with interruptions, but the progress has been intense, especially in the last half of the year. I created it on FL Studio and analogue synthesizers. I was inspired by Paul White, Flying Lotus as well as psychedelic guitar sounds, Gas of Latvia, Mr. Myster, the whole Dirty Deal Audio family. But the main impressions came from everyday experiences, events, emotions. The collaboration with Skanu Mezs came about quite simply. My manager Eliza just showed them my new work and they accepted it. I've known Skanu Mezs since 2012.
How do you create your beats? What is your approach to sampling?
Years ago I made beats only using PCs, but now I use analogue gear and recorded weird sounds, vocals and live instruments from all over world. I try to make music all the time, if possible. In the mornings or late nights. Every day. I start with drums or samples, it doesn't matter. I'm always inspired by making something and trying to get the best out of that.  And of course, use my analogue instrumental sounds or effects. I sample from vinyl (old classics, soul, funk, jazz & electronic), my digital music collections and recorded weird sounds. Actually, sampling has always inspired me whenever I've heard something cool.
Can you talk about Dirty Deal Audio, the Latvian crew you are part of?
Dirty Deal Audio was founded in the summer of 2011 and has gained quite a significant following, on- and offline. DDA has since released several albums and compilations, organised music events, beat battles, educational lectures and showcases in Latvia and abroad, creating their own niche in the international music scene. Dirty Deal Audio (DDA) acts as an embassy for the multi-genre electronic and beat-music scene of Latvia. The collective is composed of a great portion of Latvian talent active in the genre. Meanwhile, Dirty Deal Audio as an organisation/platform is always looking for "fresh blood" as well as following and sharing local music.
Can you talk about the Latvian beat scene?
The Latvian beat scene is growing up fast. We have so many great and fantastic artists. So now the scene (beatmakers, producers & DJ's) is trying to come together and become stronger and better and work together to make it happen.
Can you talk about your collaboration with visual artist Linda Konone?
I think it started when the whole DDA fam' came together in 2011. After that, we started working together on a couple projects. Linda is the best 🙂