Listen to a SHAPE mix by French artist Élg, whose most recent album "Vu Du Dome" has been by published Editions Gravats – a label co-run by another SHAPE artist, Low Jack. The mix has been aired by the London-based radio station NTS Live.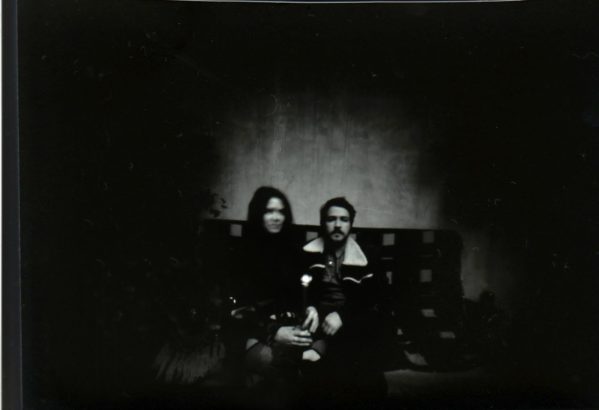 Since 2004, Laurent Gérard also known as Èlg, has drawn concentric sound spirals made of musical pipes and entrails. He uses an arsenal of instruments and methods, constantly renewed and builds improbable bridges between concrete music and french song debris, between cryptic electronic tribal incantations and Russian doll dancing in Plutonia. When not in French, language is reduced to an alien babble of an old man, a child, a dusty revenant, an epileptic bard, a peaceful messenger…
The motifs and the contours of the sound reinvent themselves constantly like a living organism. Its a coil of prayers, an earth rocket, a parade we are following on a grand avenue…
Track list:
Gérard Lavender – The public image Part 1 
Jacques Lejeune – Naissance de Blanche-Neige 
CE Schneider Topical – Before man singing 
Alvarius B. – Vs Abdel Baqy Byro in Cairo (excerpt) 
Jeremiah Jae – Guns go off 
JF Magre – Ô soleil brûle moi de tes feux 
Benjamin Lew and Steven Brown – Elle avança 
Schultz et Èlg – La légende de Floumnz 
Uiutna – Bumgumgaga 
Frankfurter Spectacular – Biographie 
Mica Levi – Vanity 
Gregoire Pellequer – Je voudrais être dame pipi à Varsovie 
Die Welttraumforscher – Hypnose 
Catherine Hershey – Fou en fleur 
Inga Copeland & Actress – Advice to young girls 
Opéra Mort – The potted psalm (excerpt) 
Gérard Lavender – The public image Part 2
Click here for previous collaborations between SHAPE and NTS.