Posted on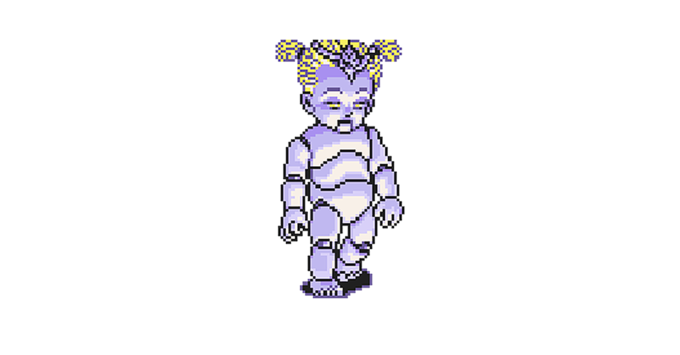 Sinosc is an artist, designer, and DJ currently based in Dresden. By blending cinematic ambient soundscapes, spoken language, and deconstructed Industrial passages, she aims to create DJ sets that require a conscious way of listening. She is currently studying under Carsten Nicolai at the Academy of Fine Arts Dresden.

Can you tell us about your background –  what led you to art & music?
Having grown up in a rather isolated village in Eastern Germany, I was glad to be introduced to Hardcore Punk in my early teens. I frequented plenty of concerts back then and eventually developed an almost manic obsession with collecting music – I spent my youth on Blogspot, hoarding almost every record I could digitally get my hands on. After Hardcore Punk I moved on to Stoner/Doom Metal and Drone, and later on discovered Industrial, EBM, Post-Punk, and Dark Wave. At this time I also put together my first mixtapes on 8-tracks. I started DJing for this goth club in Dresden around the same time as enrolling at the Academy of Fine Arts Dresden in order to study Fine Arts. I was 18 at this time and have to admit that I primarily took this step because I didn't feel certain at all about what sort of 'career' path I wanted to pursue. Art was the thing that interested me the most back then, apart from music.
How does your artistic work influence your music, and vice versa? 
Language definitely links both fields. In order to put more emphasis on the narrative, I often work with typography/text on the one hand and spoken word samples on the other. Apart from that, there has always been a rather obvious link between art and music for me, and the work I made often reflected the music I had a particular penchant for at the time; for example, getting very much into Garage or Jungle after reading Simon Reynolds' 'Energy Flash' and making work about 'rave culture', or simultaneously dealing with Minimal Music and Minimal Art. At some point I realized that I was actually more interested in constructing the theoretical framework of an artwork rather than actually materializing said concepts and thus it makes a lot of sense to actually get more into reading and writing theory again.
Both my perspective and focus have majorly shifted, though. I used to romanticize the idea of being an 'artist', but after having spent a couple of years at art school, I have no strong desire to exhibit or even 'sell' artwork anymore, nor do I believe that this is something that I could realistically make a living with. Instead, creating platforms for people, connecting them, and offering them a chance to show their work is something that brings me much more satisfaction . And writing and curating are things that particularly interest me at the moment. For example, together with two friends I am currently working on the second issue of our magazine for text-based art and conceptual writing titled 'Documnt' which was released at Berlin venue Acud Macht Neu on the 7th of July and will be presented at Pylon-LAB in Dresden on the 12th of July. 'Documnt' is a hybrid art book and magazine as well as an online blog, a mixtape series, and a growing platform for artists, theoreticians, and musicians from Berlin, Dresden, and New York. Our focus is mainly centred around topics such as concrete poetry, conceptual writing, and text-based methods of artistic expression. More information on 'Documnt can be found on our website: documnt.net
Conceptual and immersive DJ sets are your primary mode of sonic expression. Some of the set titles have been: "A Cartography of Adventures and Forbidden Pleasures", "Optical Camouflage". Can you talk about how you structure your DJ sets, how you search for sounds, what samples you include, and what the titles denote?
I come across most of my material by browsing through Soundcloud, Bandcamp, or Youtube, and I reckon that it works like that for most people who are compiling playlists/mixtapes these days. The structure is something that evolves rather organically, in a way that is mostly about trial and error, but I am trying to put a lot of emphasis on the framework and dramaturgy of the mix.. I often try to create something that consists of many ups and downs, and of unexpected moments that break with the expectations of the listener. I have to admit that I also like messing with people's attention spans a lot.
The titles are mainly references to research I have been doing: texts read, films seen, music listened to, images seen, and so on. For example, 'Optical Camouflage' refers to the camouflage technology in the anime 'Ghost In The Shell' which allowed the members of Section 9 to blend in with the environment and to be become nearly invisible. When I heard someone mention this camouflage while watching the film, it made me wonder what an acoustic analogy could possibly sound like, and how I could possibly capture those cyborg aesthetics in sound.
The DJ sets are also very cinematic – they capture the listener's attention and let them enter a temporary sonic/synaesthetic zone. What would be the ideal setting for your DJ sets – where and how should the people listen to them?
I definitely think my DJ-sets should take place somewhere outside the context of a regular club night. As much as I would love to guide people through experiencing a state of pure ecstasy while dancing, this simply is something that does not carry my thumbprint anymore. Ideally, I would like to play for an audience that really just came to the venue to listen to the music consciously.
Carsten Nicolai, also renowned under his raster-noton associated moniker Alva Noto, is your professor at the Academy in Dresden. Do you think he's had an influence on your sonic work as well?
As far as music goes, I wouldn't call him an immediate influence, because my mixtapes are not something I discuss in the context of academia. However, I definitely think that raster-noton – as well as Mille Plateaux and ~scape – indeed had an impact by introducing me to Clicks&Cuts and this very clean, synthetic sound that I was not familiar with before.