Posted on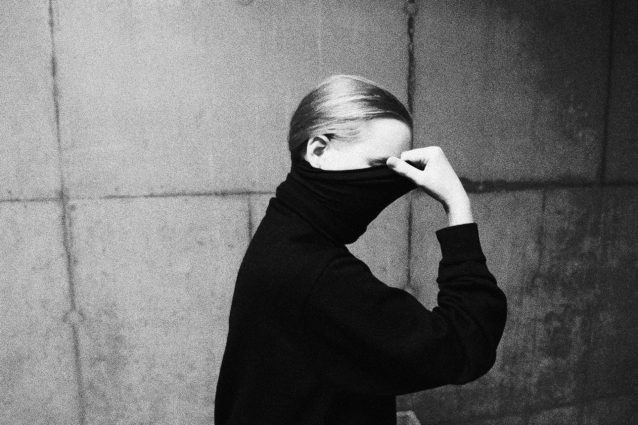 Bass-heavy kicks meet tangled textures and create a sound that is somewhat triangulated in the middle. Highly attuned to the subtlest of details present within her work the listener is rewarded with a profound awareness and deep involvement. While being subtle and warped in her live sets, Sissel Wincent's musical influences come clear in her DJ sets – sets that usually ranges from industrial techno, UK bass, gabber, and experimental club music. Sissel Wincent's debut EP Illusion of Randomness was released on Peder Mannerfelt Produktion in 2016. Her EP Inspirational Quotes followed in 2018. And just recently she has started to record an EP for SHXCXCHXCX's label Rösten.
Can you talk about how you got into making music, and electronic music in particular? 
A few years ago I joined Drömfakulteten (the studio collective I'm a part of) since I wanted to start making music. I began to try out things in Ableton, and then got an old Electribe and started to record jams. I received a lot of support and feedback from HAJ300. We'd sit in our studios and listen to each others weird creations afterwards, and then just upload it to Soundcloud as soon as it felt finished.
Your production is abstract, yet direct. Can you talk about how you make music?
I don't really have a particular way to do music, but most of the time I start with drums and build on top of that. I also focus on choosing and tweaking sounds quite a lot. When I start to work on a track I try to not be too critical about what I add and about having any specific structure, but in the arrangement and finishing stages I tend to delete a lot. I think music easily gets oversaturated and unfocused if there's too much going on at once.
Can you talk about Drömfakulteten, the electronic music collective in Stockholm, that you're part of?
Recently we've understood that people find us kind of hard to grasp. What holds us together is that we're a studio collective where most of us do electronic music in one way or another. There isn't really a Drömfakulteten sound or such. It differs depending on who the current members are and what they do. In that way we're fluctuating a bit. I think what's more consistent is our mindset. From time to time we're also doing shows together, everything from smaller things, like having two of us doing a b2b to long hybrid performances with costumes and visuals where the focus is on the collective rather than the individuals.
Can you talk about Stockholm's underground music scene?
There's a bit of everything going on in Stockholm, but the lack of spaces for more alternative music is always a problem here. And since Stockholm isn't that big people tend to keep track of music outside of their own genre which is really nice.
Tell us an inspirational quote.
Hah! The thing with inspirational quotes is that they're not very inspirational… they're about working hard, gaining success and it feels rather depressing. Just type "Inspirational Quote" in a search engine and you'll get it.