Posted on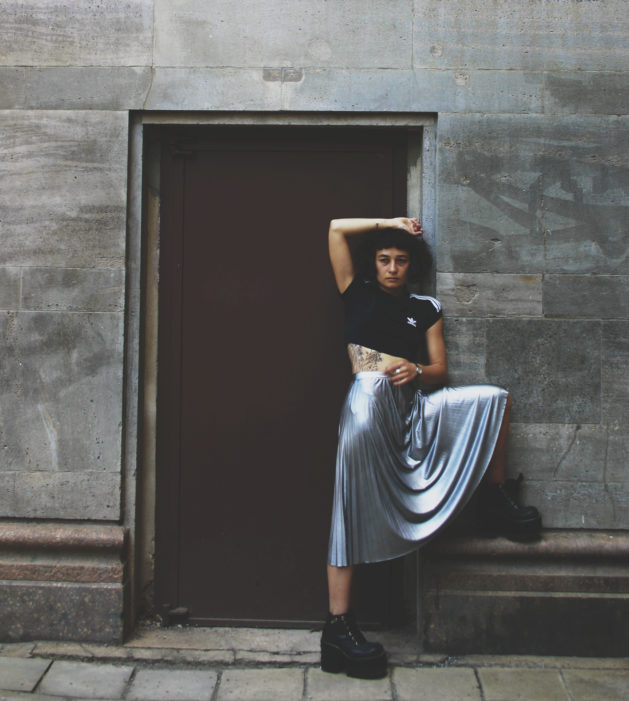 Beste Aydin achieved notable acclaim as a classically trained pianist, yet her latest project sees her transform into a different creature altogether. Accessing a somewhat darker, transcendental state, her live performances as Nene H. evolve around hypnotising electronic music for sophisticated ears. Her mysterious yet powerfully physical sound contents elements of drone, orient, industrial, psychedelic, vocal, dark wave, noise, experimental, and techno. Nene H. plays at the opening night of CTM Festival on 26 January 2018. 
How did you start making music?
I am actually a classical pianist. I studied piano and composition before I started producing. After I finished my masters degree in solo piano, I had three semesters left in composition studies, but I didn't want to finish it. I already had studied so long and I wanted to free myself from it and thats how I started to make electronic music. Shortly after, I moved to Berlin where I started working on electronic music more intensely.
Here some links from those days:
Your moniker, Nene H., was inspired by the Turkish folk heroine, Nene Hatun, who fought against Imperial Russia in the 19th century. Apparently, you chose this name for its ties to your home country, and for Hatun's feminist legacy. Can you talk about its meaning to you?
The meaning that I put into the name when I started was somehow misunderstood by some people. I also read really bad articles where I thought this was totally wrong. Everyone was asking me this question as the first question, which made me feel like I have to explain myself. Besides, politically in Turkey, "Hatun" can nowadays be a very pro-Ottoman statement and this was not my intention at all. So I cut my name shorter to Nene H. with the hope that this question disappears at one point.
What kind of atmospheres & inspirations do you strive to express with your music?
When I produce, I sometimes have these aural hallucinations and I make them audible. Sometimes it is a research into forms and shapes or research into my knowledge or process of forgetting what I know. The most intense dialogue happens on stage and I focus on creating an honest moment, that exists for itself.
What are your upcoming releases & plans?
Our collaboration with Kaltès Protest EP is coming out on the 16th of February on Eotrax, and I have a track coming on a Don't Be Afraid v/a.
Kaltès & Nene H. Protest EP. A/V preview from Kalma on Vimeo.