Listen to Buffer Overflow – a SHAPE mix by Spanish DJ Tutu, produced for the London-based radio station NTS Live.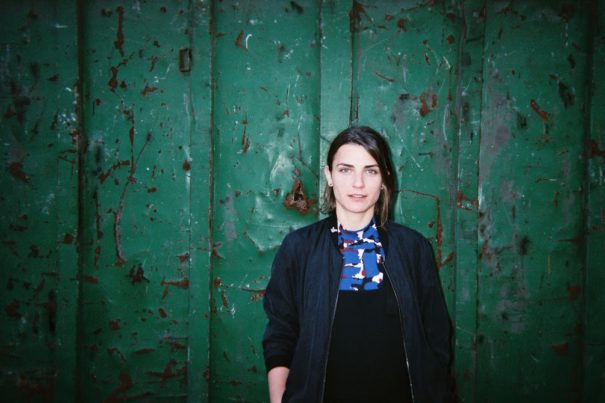 Gemma Planell has performed under the Tutu pseudonym for a number of years, always displaying exquisite taste and personality, with her DJ sets putting into practice her idea of storytelling. Preferring to remain out the spotlight and away from media attention, she has forged a personal style heard in clubs and festivals, with online recordings of sets and mixes for radios and magazines that demonstrate her unique talents. A recent example was her contribution to the Female Pressure series with a mix that only included tracks produced by women.
Track list:
DJ Sotofett – 7-Drop-Outtro
Lanark Artefax – Pendulux
Lutto Lento – The Living Hell
TCF – B5 10 C5 57 79 4C D9 1D 63 E0 52 1D AC 62 E1 96 B4 EE A5 CF 1B 2F 91 2E
Lanark Artefax – All That is Solid Melts into Air
Latrack –  Kyle aux Rennes
N.M.O. – German Trained Unit 1
Zomby –  Atoms
Strict Face – Creep Zones II (Miss Modular club mix)
N.M.O. – German Trained Unit 2
Koehler –  Incoming Enemy (Stabudown Productions Remix)
K. Hand – Rain
M.E.S.H. – Search. Reveal
Errorsmith –  Who-is
N.M.O. – German Trained Unit 3
AGF – MOSQU-ito
N.M.O. – German Trained Unit 4
Wife – Wide Nine
Amnesia Scanner – AS HC
N.M.O. – Double Arm
Rob Clouth – Islands of Glass
Lanark Artefax – Voices Near The Hypocentre
Rob Clouth – Islands of Glass
Oswald Berthold, Chris Brown, Anders Dahl, Joe Gilmore, Fredrik Olofsson, Tim Perkis, Roc Jiménez de Cisneros, Peter Worth – RARA AVIS side AA
AGF – A Secret Code (Kurahara Shinjiro 1889-1965)
Click here for previous collaborations between SHAPE and NTS.