Hear our November Resonance FM show with Tim Shaw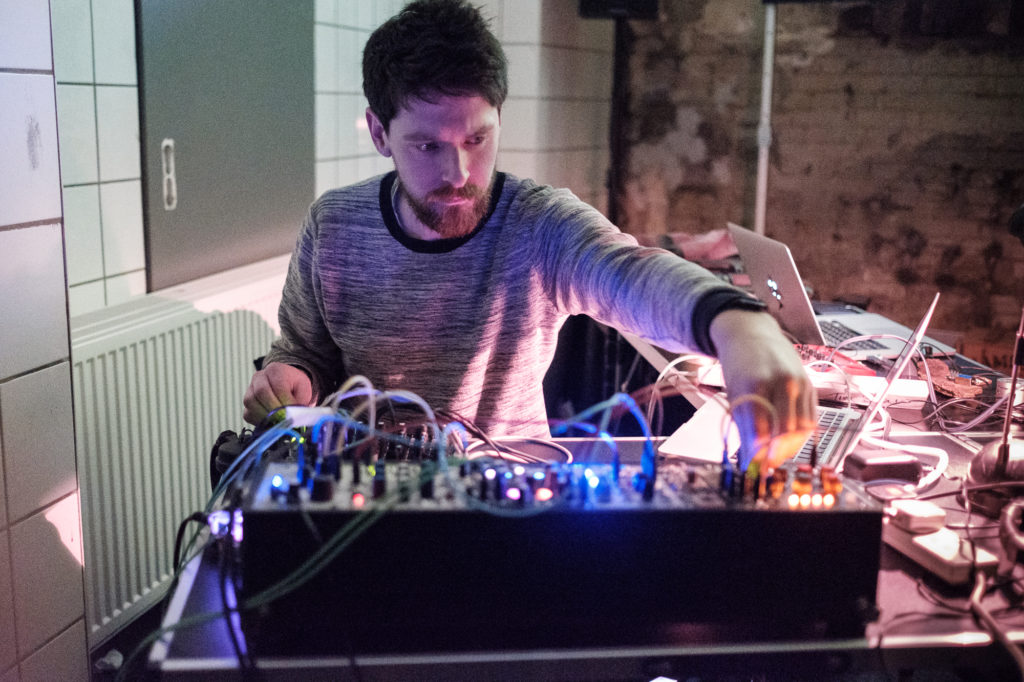 Tim Shaw is an artist and musician interested in the relationships between site, sound and technology. His practice is concerned with the many ways people listen, specifically how listening environments can be constructed or explored using a diverse range of techniques and technologies. His work is anchored in the creative use of field recordings and he often appropriates recording and communication technology to consider how these devices change the way we experience the world. Tim presents work through musical performances, installations, walks and site-responsive interventions.
Read our interview with him here.
1. Phill Niblock – Bells Syros
2. Tim Shaw – Three Different Sized Vessels
3. Tim Shaw – Cave Feedback, Rydal Cave, Cumbria, UK
4. Tim Shaw – Saddened and Untrod
5. Tim Shaw – Undergoing Change
6. Tim Shaw – Thunderstorm in Turin, Italy
7. Tim Shaw – Ant Hill, Aulus les Bains, France
8. Tim Shaw – One Thing After Another
9. Tim Shaw – Falling
10. Tim Shaw & Phill Niblock – 32 Waves
11. Konrad Sprenger – Opening
12. Martyna Poznanska – Becoming with Many Soundwalk
13. Tim Shaw and James Davoll – Ski Lift Wires, La Guzet, France
14. Tim Shaw -Two Hyrdrophones in Rock Pool – Embleton Bay, Northumberland, UK
15. Tim Shaw – Drain Drips in Transmitter Park, New York, USA
16. Tim Shaw – Struggling Drain, Hope Valley, UK
17. Tim Shaw – Bell Study no. 2