Posted on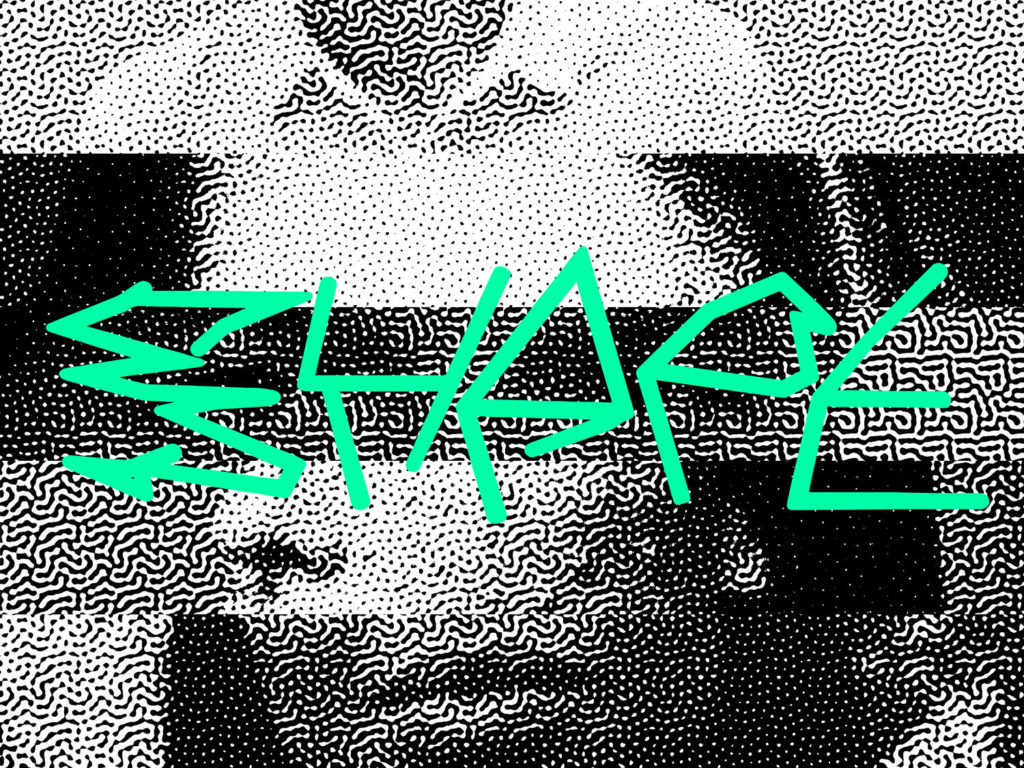 The Creative Europe-supported SHAPE platform for innovative music and audiovisual art is announcing its 2020 list of artists. The artist selection for the platform's 6th year traditionally places a number of audiovisual projects and sound artists alongside musical acts that range from club music and forward-thinking media art to free improvisation and spatial music. SHAPE is also happy to welcome a new member – Italy's Terraforma, and the festival has already contributed to this newly announced list of SHAPE acts.
The roster
The 6th year's roster of SHAPE continues to demonstrate an eclecticism that is clearly an outcome of all the 16 diverse festivals selecting artists and projects together.
A deliberate desire to detect streams of fresh ideas and unexpected influences beyond genre categories has influenced the choices of SHAPE's curators. Drawing on the knowledge of their respective scenes as well as the vast options provided by the artist submissions from the platform's open call, each festival proposed acts that were subsequently subject to collective voting. Thus, even though the 48-artist list is a collective decision, artists from this roster can be traced back to festivals that initially proposed them for participation in SHAPE.
The platform's new member festival – Milan's Terraforma – has contributed a much needed insight into the scene that it comes from by nominating Milan-based artists, producer Piezo and Hazina Francia's (NTS, Haunter Records, Yegorka) new project Tadleeh, as well as Berlin-based Italian electronic music composer Marta De Pascalis.
CTM festival has nominated experimental dance artist Frédéric Gies whose performances since 2014 are largely devoted to reflecting on the techno culture and rave experiences, as well as abstract producer xin whose first two recordings have been released by James Ginzburg's (Emptyset) label Subtext. Forward-thinking Canadian-born, Berlin-based producer Aquarian, also known from project AQXDM, participates both with DJ sets and live shows.
Coming from the scenic city of Tromsø, Insomnia festival nominated the Norwegian experimental vocalist and sound artist Elina Waage Mikalsen, techno producer and DJ Schacke, who initially rose to fame as a pioneer of the Copenhagen noise and industrial scene, and Stockholm's Oli XL, producer, DJ, visual artist, and head of the W-I label.
The nominations of Riga, Latvia's Skaņu Mežs festival include Berlin-based cassette manipulator/"turntapelist" Rrill Bell, London-based guitarist and extreme electronic music composer Cam Deas as well as the duo of Farida Amadou and Steve Noble – Belgian electric bass player, an interesting new voice on the European free improvisation scene, and one of London's leading drummers.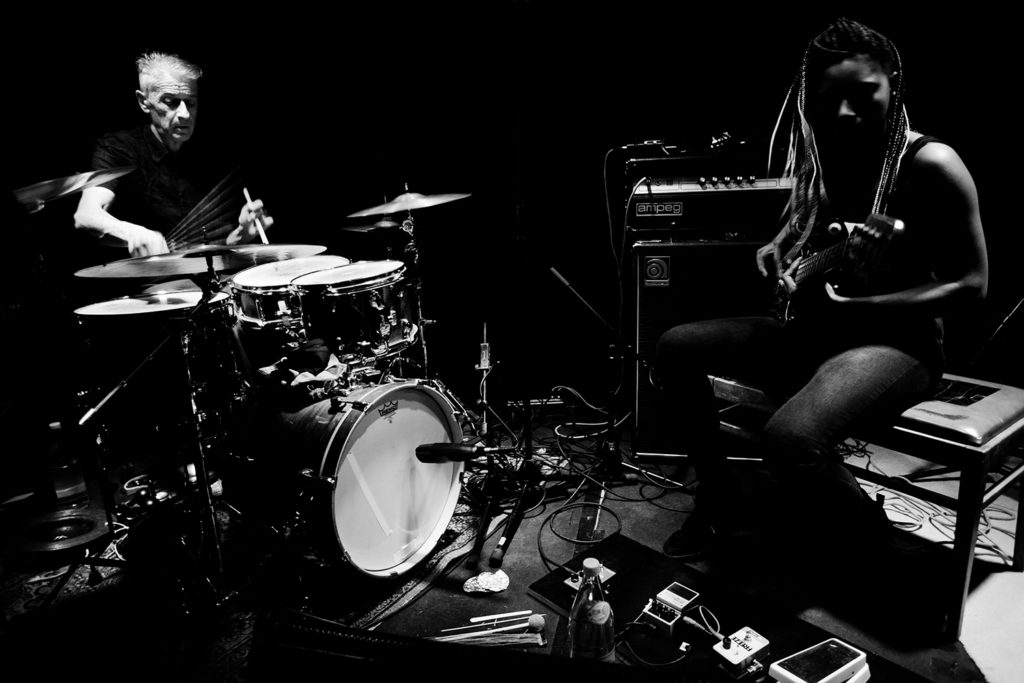 Prague's culture center MeetFactory, the coordinating organization of SHAPE, has proposed improvising lyricist, beat producer and sound artist Elvin Brandhi, Czech musician and sound artist Oliver Torr, also known as the co-founder of XYZ project, as well as post-rave duo Lyra Valenza, known for their record on Black Opal/Petrola 80.
RIAM festival from Marseille brought forward Moesha 13, who has prepared her new record in a residency in Uganda, soon to be released on Nyege Nyege Tapes, Spanish guitarist and composer Clara de Asís, whose work highlights simplicity, non-intervention and active listening, and forward-thinking dub music producer Jay Glass Dubs, whose album, Epitaph, has been named in The Wire magazine's list of 50 best recordings of 2019.
Self-styled "simple music festival" schiev, nominated French-Italian DJ and producer Christelle Gualdi a.k.a. Stellar Om Source, who had taken a break from her synthesizer-based hypnagogic project, and has returned with a new EP on Dekmantel. Clarinet player Ben Bertrand creates his warm, repetitive music by transforming the sound of his instrument via electronic means. Hailing from the North of UK, Rian Treanor works in the intersection of club culture and experimental computer music, with releases on Planet Mu, The Death of Race and Arcola.
Krakow's Unsound Festival chose to represent the Polish experimental scene with Justyna Banaszczyk's project FOQL – its music lies somewhere between obscure synths and the darker, more industrialized electronics and cold wave/post-punk influences. Fast-spinning techno DJ and producer VTSS also hails from Poland, where she participated in forward-thinking Brutaż parties and played at Jasna 1, but has since moved to Berlin. Ukrainian musician Sasha Zakrevska composes bitter-sweet synth music under the alias Poly Chain.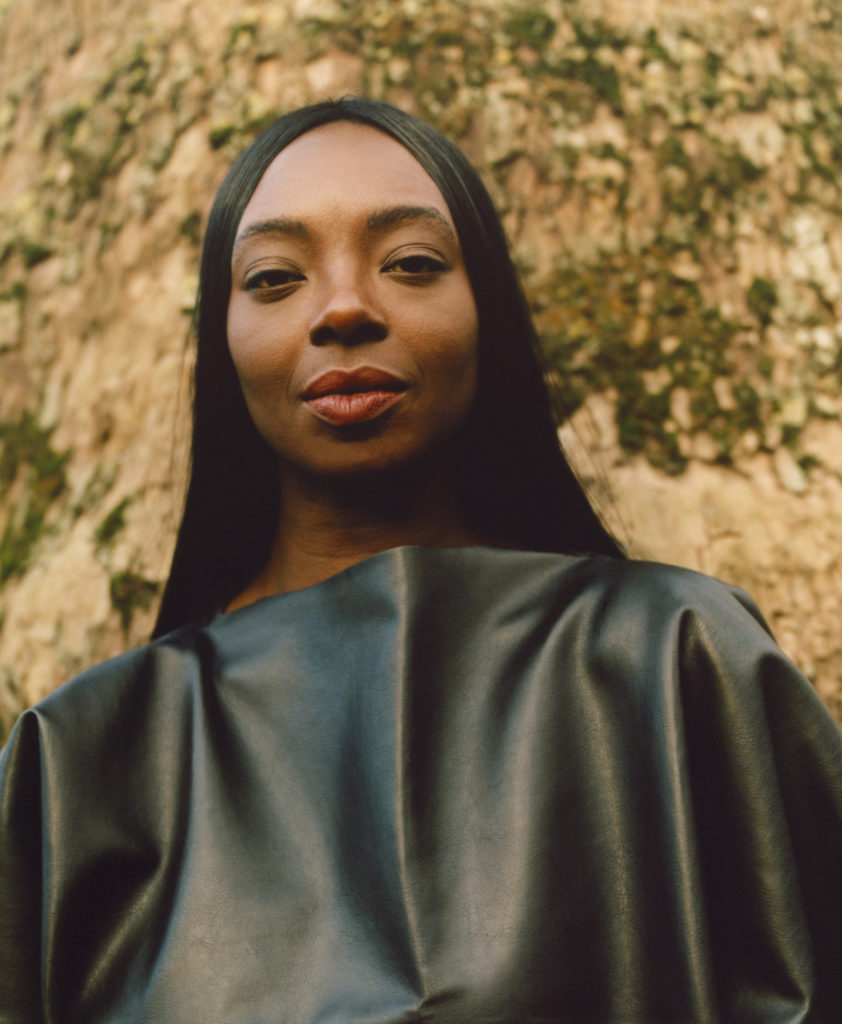 Rennes' Maintenant festival suggested the following acts for participation: British-born Ghanaian/Russian/German composer, producer and DJ Afrodeutsche, whose productions cross a wide range of styles including classical solo piano, techno, house and electro; techno/post-punk duo Oktober Lieber, aiming to build "a protean pop universe"; equally hedonistic and spiritual artist and producer Virgen María, whose public image can be perceived as a piece of performance art with heavy social commentary.
Širom are an acoustic avant-garde folk band from Slovenia, but SONICA/MoTA – SHAPE's members from Ljubljana – have also devoted two of their suggestions to showcasing the Serbian scene: Svetlana Maraš is a radiophonic and computer music composer, installation and sound artist from Belgrade, and Kӣr is the solo production pseudonym of Bane Jovančević, resident live artist and program manager of Belgrade's club Drugstore.
The Hague-based TodaysArt Festival listed Whities affiliated DJ and producer upsammy, Rotterdam-based electro duo Animistic Beliefs and AI-influenced post-internet art and music duo c / a (cslasha) as their nominees.
Dresden-based CYNETART festival for computer-based art has nominated Romanian sound- and mixed media artist Simina Oprescu, who is interested in "the ability of sound to radically change the understanding of the image", sound and visual artist and experimental musician Aloïs Yang whose work places human involvement at the centre, and Mexican-born, Berlin-based sound researcher Hugo Esquinca who, with his sound art work, aims to "expand within and beyond audibility".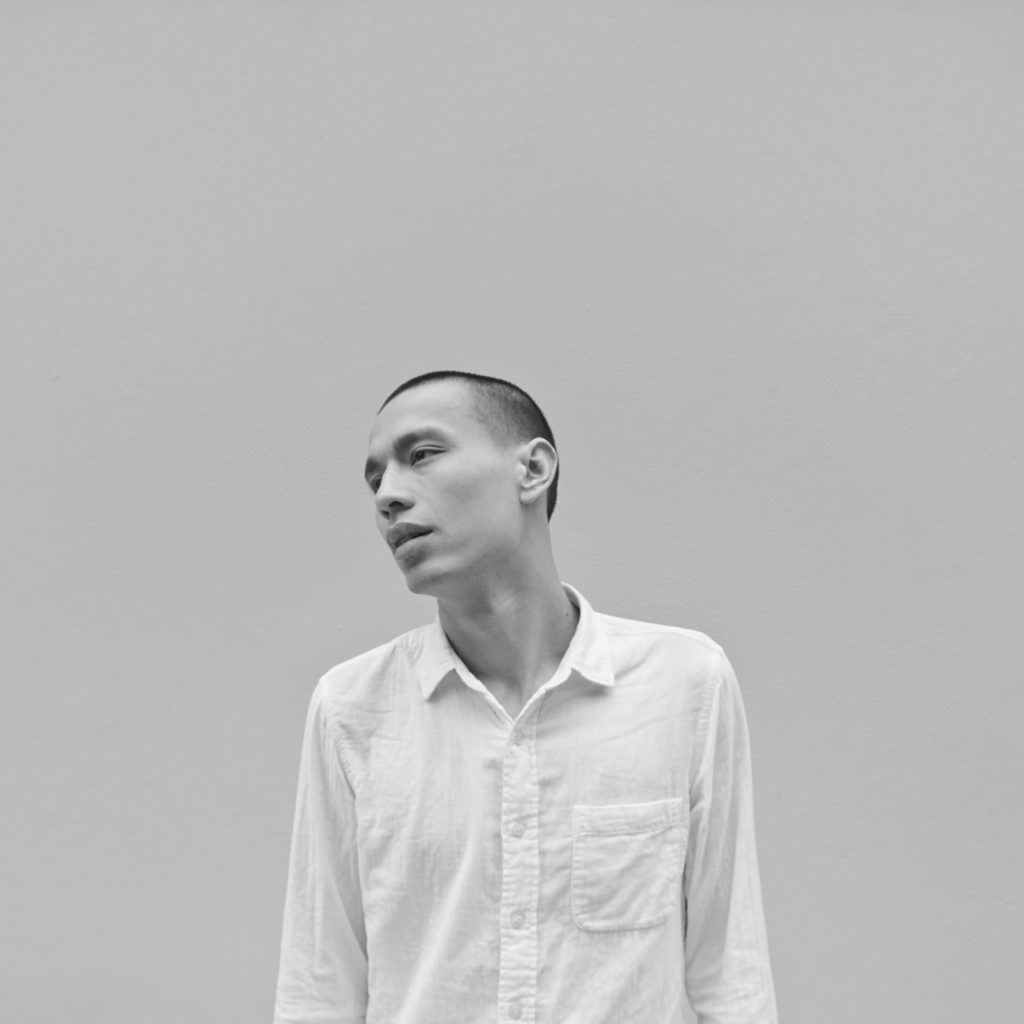 UH Fest has also opted to devote all three of their nominations to continue their SHAPE –based exploration of their local scene in Hungary. This year, the city's current sound is exemplified by experimental pop duo MA'IWA (vocalist MA'AM and producer AIWA), genre-wise borderless laptop music producer Fausto Mercier, and rock-leaning group improvisation band Dorota.
Austria's musikprotokoll proposes electronic music composer and installation artist Peter Kutin who aims to create work that "throws you as much off balance as it embraces you", cinema, theatre and literature-inspired composer and sound artist Rojin Sharafi, whose debut album Urns Waiting to be Fed has been published by the Sote-curated Opal Tapes sublabel Zabte Sote, and drummer and composer Richard Eigner, who, in his music, crosses "the borders of "experimental acoustic music", "minimalism" and "electronica"".
Bucharest's Rokolectiv festival brings its unique idea of a party to SHAPE via young Brazil-born (now London/Amsterdam-based) DJ and producer Lyzza, who combines her roots through baile funk mixed with her taste of bass heavy club music, and object blue with her digital deconstruction of all things rave. Artist, musician and filmmaker Lawrence Lek is preoccupied with the fields of virtual reality and simulation and often scores his own visual works.
Finally, Les Siestes Électroniques, which holds editions both in Toulouse and Paris, has brought these artists to the attention of SHAPE: producer Sacrifice Seul, who describes his musical world as "a techno garage born in a wet cave"; future-facing pop music producer and vocalist Céline Gillain; hurdy-gurdy player Yann Gourdon, whose work is focused on sound phenomena that arises from contact with the environment, as well as an interest to play traditional music from Auvergne.
Check the list of artists at the end of this article to preview their works, and don't forget to keep visiting our homepage – we'll be introducing all SHAPE artists with interviews in our "Artist of the week" section!
Full list of SHAPE artists for 2020
The selection process
Each year, the curatorial teams of all 16 SHAPE festivals and initiatives come together and choose 48 artists. The artist roster has been created disregarding divisions of genre, age or popularity. Rather, creative novelty and successful experimentation have served as core values, with additional emphasis on the inclusion of upcoming and underexposed artists as well as representing local scenes of involved festivals and art centers.
First activities of the sixth year
The platform will kick it off with artistic presentations and public talks at Berlin's CTM 2020 – Liminal (24 January – 2 February). The first confirmed SHAPE acts of this event are Afrodeutsche, Aquarian, Moesha 13, VTSS, Frédéric Gies, Virgen María and xin as well as several alumni of SHAPE: Zamilska, Giant Swan, Hildur Guðnadóttir, Nene H and Lyra Pramuk. More will be announced soon.
In 2020, one can also expect a large SHAPE showcase outside of Europe in the tradition of SHAPE's previous activities at Canada's MUTEK, Brazil's Novas Frequências, Uganda's Nyege Nyege or Russia's GAMMA.
New Member Festival
After concluding a fruitful and curatorially enriching collaboration with the Paris-based Biennale Némo, SHAPE platform welcomes a new member festival – Italy's Terraforma.
Terraforma is an international music festival dedicated to artistic experimentation and sustainability. The 3-day event takes place since 2014 in the garden of Villa Arconati, near Milan. The artists range from early innovators and genre precursors to young and promising talents of the experimental music scene, defined for an ever-evolving approach to active and creative research.
Choosing sustainability as the festival's modus operandi, through the maintenance of Villa Arconati's park, the aim is to discover new sustainable resources and to reduce the environmental impact. Biennale Némo officially concludes its activities within SHAPE on November 30
Associate partner events
Since 2018, SHAPE's artistic presentations will have a wider geographical reach – in addition to the SHAPE member festivals in 16 cities and 12 countries (see full list at the end of this document), associate partner events will be picked by each festival individually, covering European countries that are not represented among the 16 core member festivals. Each SHAPE festival will present at least one artist or musician at its associate partner event, thus solidifying a wider network within European adventurous music events and increasing the number of SHAPE showcases per year. In 2020, this dimension of SHAPE's activities will aim at further geographic diversity.
Centralized educational event
The structure of SHAPE's educational events has changed as well – open educational events will be organized for attendants of each SHAPE festival, while the educational activities for SHAPE artists have become centralized; one multi-part joint event will be organized annually to bring together the SHAPE artists of the respective year. In addition to engaging them with topical workshops or lectures, these occasions will serve as opportunities for them to network, exchange ideas and initiate collaborations. In 2020, the event will happen in Riga, Latvia, hosted by the Skaņu Mežs festival – it will also overlap with a meeting of SHAPE festivals, making it a unique opportunity for all SHAPE acts of 2020 to personally meet all SHAPE festival organizers.