Posted on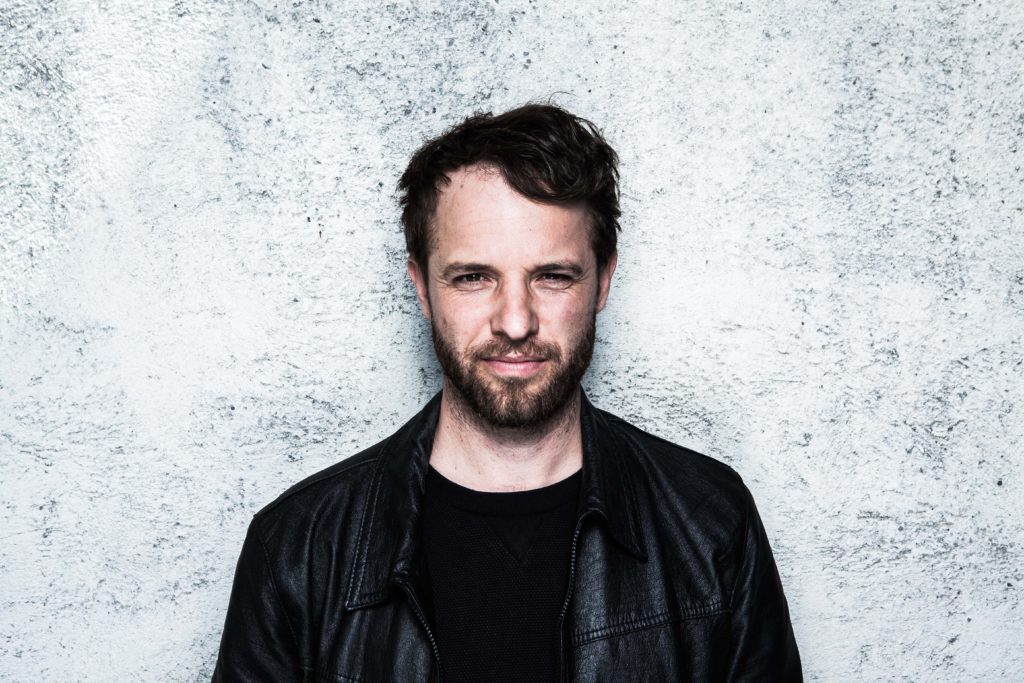 Having worked in bands like Elektro Guzzi, Innode, Metalycée and Tumido in the fields of techno, noise, electronic and experimental music, Bernhard Breuer now presents his solo project. BLACK PULSE is pure rhythm. Hypnotising beats, percussive melodies and dark drones are produced live and transform into a driving soundscape of industrial, techno, dub, and roots music. His Innode album was released by Editions Mego in March this year.
Can you talk about your background and what led you to music?
I learned to play drums by myself, playing to old punk tapes. Gigi Gratt, with whom I play in Tumido, brought me to jazz and later to free jazz and other forms of improvised music, which I was very much into. The scene for this music was very active in Vienna and that was also where I started to listen to experimental electronic music, and I began to work with musicians like Thilges3, Metalycee, Lokai and Stefan Nemeth. Not having any music education has helped me to focus on things rather than learning them from a teacher. For example, I wanted to learn how a back beat works (which is an important element in many styles of music). I did just that for a year or so, and this detailed work showed me a lot about what rhythm means. Later, I realised that this method of going deep into details helped me to understand different forms of music and sound.
You have collaborated with many bands from Austria and beyond, including Elektro Guzzi, Innode, Tumido, etc. What led you to start your solo project, Black Pulse?
The solo project was always there, but mainly for experimenting with new ideas for the various projects I work on. At some point, I figured out how to play this music in a live context, so I started to think about presenting it as a project on its own.
Percussion seems to be a fundamental element in your music. What attracts you to it?
Obviously the fact that I´m a drummer, but I was always attracted by minimalistic forms of percussive music. I listened to a lot of African music and later I started to discover Afro-Cuban percussion, which is the most artistic and complex drumming, in my opinion.
With your band Innode you recently released an album of electronic experimentation. The album weaves together fragments and compositions among all three of you. How did this album come about?
For the second album of the band, we tried to focus on the energy of the live playing of the trio, and this is what we wanted to capture on the recordings. All three members were part of the composition process, which was really fun to work on because of the different inputs everyone had. After this long period of working and playing together, we don´t have to discuss sound a lot. We know which world we want to create, and everyone follows this idea. It´s a very constructive way of working and I´m very happy to be part of this band.
Are you inspired by any drumming techniques in particular?
As mentioned before, I´m very much into minimalistic, rhythmical ideas which can be found in many different styles of music, like techno, minimal music, hip hop and all kinds of roots music.
Black Pulse is minimalist and hypnotic, taking cues from dance music/techno. Are there any spiritual / transgressive elements to the reception of your live performances that you have in mind?
The moments when you get into the flow, like in a ritual, when you are not thinking anymore and your subconscious takes over, are the reason why I make music. I love to work in the studio or to work on compositions and arrangements, but the best part is definitely the moment when the music takes over and you are just following the flow. And I think that's why I´m into repetitive and minimalistic forms of music, to get to this state of mind.
Do you have favourite places to play in Vienna (I guess you are based there?). How is the music scene there? (you've collaborated with locally based independent music figures and institutions like Patrick Pulsinger, Editions Mego, Trost, etc)
The best places for me are Fluc, Rhiz, Werk, and Flex. These places were already there when I started to play music and it was always possible to try new projects and experiment with ideas there. But the music scene is very active in Vienna and it´s not only the clubs which are important for this kind of music, there are also many labels, festivals and promoters like Hyperreality, Unsafe + Sounds Festival, Jazzwerkstatt, Ventil….
What are you currently working on?
We are currently working on the promotion for our first Elektro Guzzi release on our own label. It´s called "Trip" and will be released on June the 8th. And as Black Pulse, I'm always working on new tracks and also on the live set. I´m happy that I'll be presenting it a few times live in the summer, which is very important after this long period of not playing live in front of people.
Interview by Lucia Udvardyova