Hear our latest Resonance FM show with Gischt live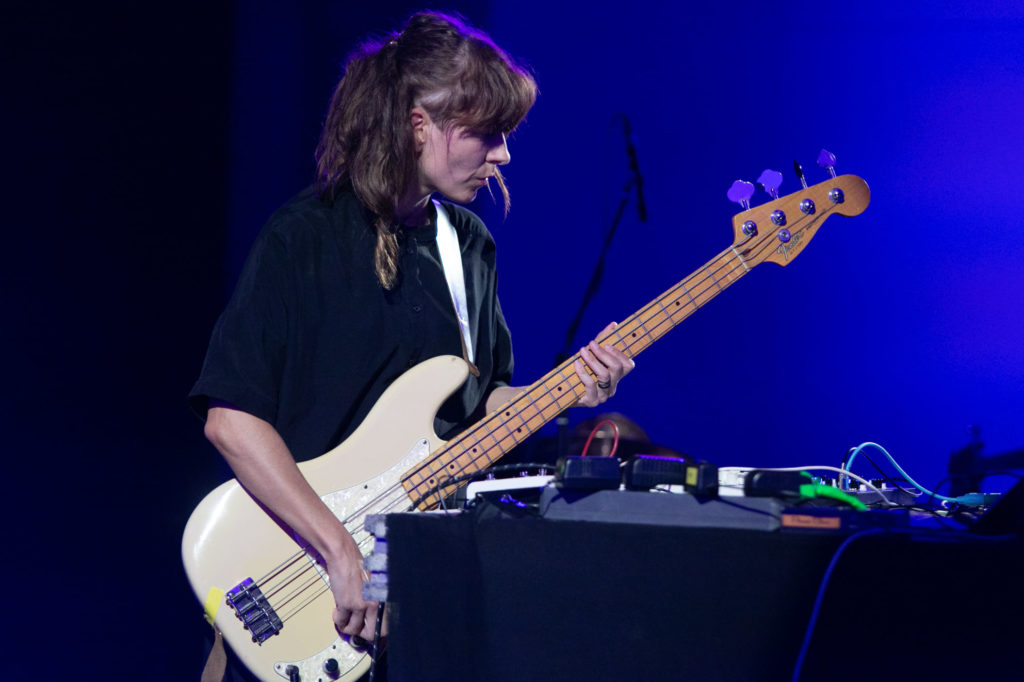 On this month's SHAPE platform show on Resonance 104.4 FM, we'll get to hear the live set of Vienna-based sound artist Gischt from this year's Skanu Mežs festival. The solo project of Ursula Winterauer, draws its inspiration from the disparate sounds of metal, techno and ambient music.
Eclectic sound worlds collide, moulded into shape via her precise, as well as vehement, use of live bass guitar, synthesiser and electrosmog clouds. It's an impeccably arranged interaction between drive, brutality and seduction that Gischt establishes in her live performance which, despite all its force, also lets us come to rest.