Posted on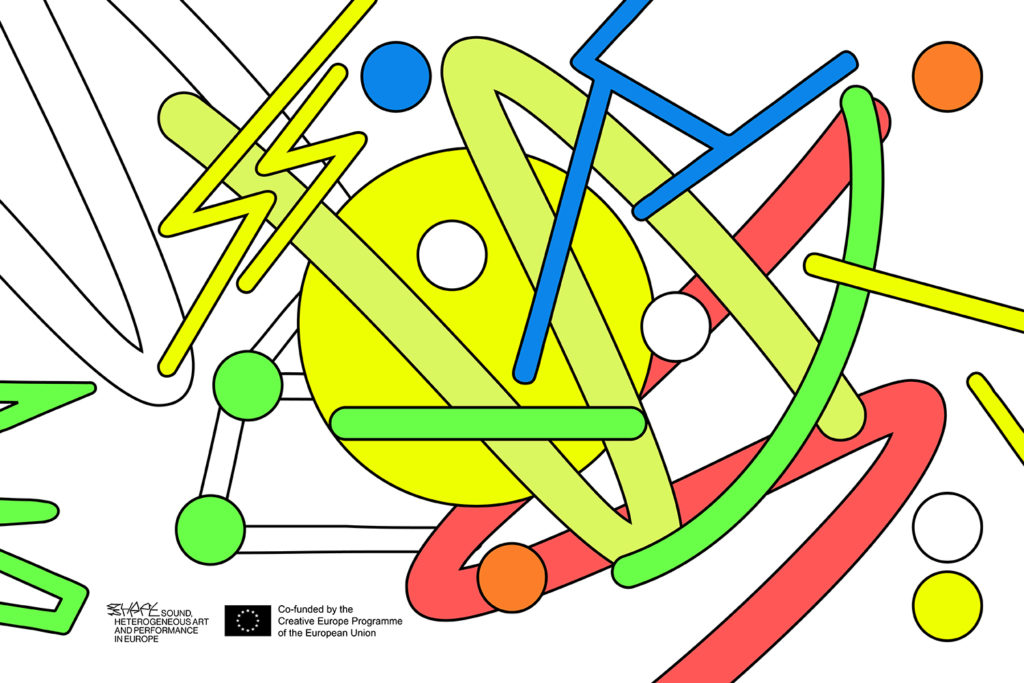 The Creative Europe-supported SHAPE platform for innovative music and audiovisual art is announcing its 2021 list of artists. The artist selection for the platform's seventh year traditionally places a number of audiovisual projects and sound artists alongside musical acts that range from club music and forward-thinking media art to free improvisation and spatial music.
Keeping in mind the unforeseeable circumstances of the Covid-19 global pandemic, the artist presentations of SHAPE's seventh year will be a mixture of live events and online activities, including streams, new audio publications and online exhibitions.
Seeing as the working period for SHAPE's current roster had been extended until March 31 due to the pandemic, the 2021 artist list of SHAPE will begin its year of activities on April 1.
The platform
A 7-year initiative co-funded by the Creative Europe programme of the European Union, the SHAPE project reunites 16 European non-profit organizations active within the ICAS – International Cities of Advanced Sound network to create a platform that aims to support, promote, and exchange innovative and aspiring emergent musicians and interdisciplinary artists with an interest in sound.
SHAPE stands for "Sound, Heterogeneous Art and Performance in Europe".
SHAPE annually chooses 48 musicians and artists to participate in a mix of live performances, residencies, workshops and talks across member festivals and special events.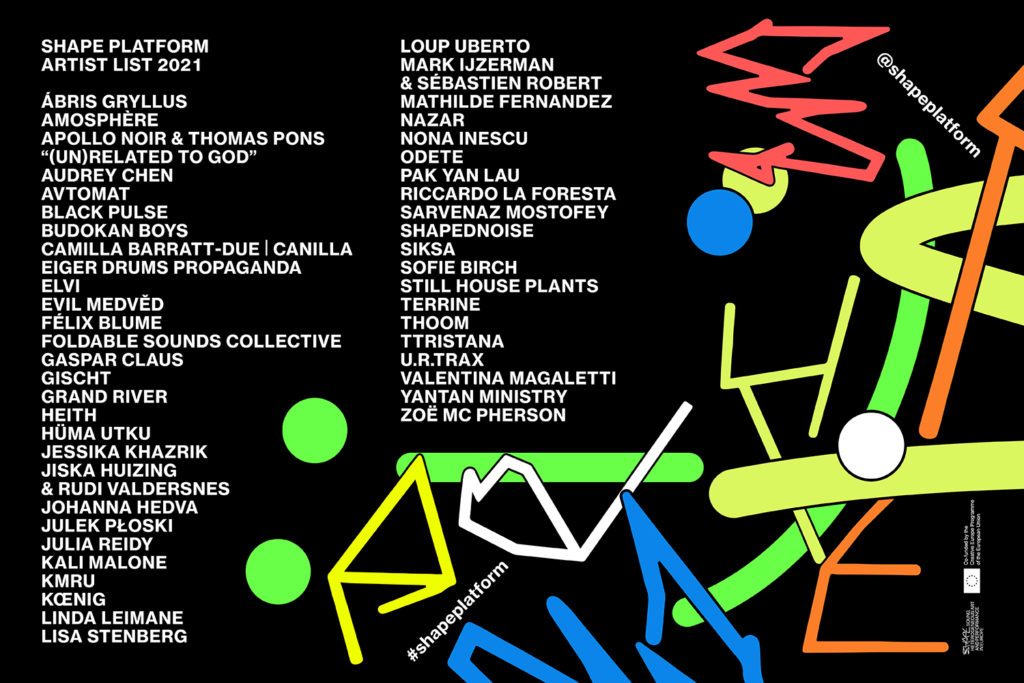 The selection process
Each year, the curatorial teams of all 16 SHAPE festivals and initiatives come together and choose 48 artists. The artist roster has been created disregarding divisions of genre, age or popularity. Rather, creative novelty and successful experimentation have served as core values, with additional emphasis on the inclusion of upcoming and underexposed artists as well as representing local scenes of involved festivals and art centers. Once a year, SHAPE platform announces an open call and the submissions are also taken into consideration when creating the artist list.
Full list of SHAPE artists for 2021
Check the list of artists to preview their works, and don't forget to keep visiting our homepage – we'll be introducing all SHAPE artists with interviews in our "Artist of the week" section!
Ábris Gryllus (HU)
Amosphère (CN/FR)
Apollo Noir & Thomas Pons "(Un)related to God" (FR)
Audrey Chen (US/DE)
Avtomat (PL)
Black Pulse (AT)
Budokan Boys (US/DE)
Canilla (NO/DE)
ELVI (LV)
Evil Medvěd (UK/CZ)
Félix Blume (FR)
Foldable Sounds Collective (INT)
Gaspar Claus (FR)
Gischt (AT)
Grand River (NL/IT/DE)
Heith (IT)
Hüma Utku (TR/DE)
Jessika Khazrik (LB/DE)
Jiska Huizing & Rudi Valdersnes (NL/NO)
Johanna Hedva (KR/US/DE)
Julek Płoski (PL)
Julia Reidy (AU/DE)
Kali Malone (US/SE)
KMRU (KE/DE)
KŒNIG (AT)
Linda Leimane (LV)
Lisa Stenberg (SE)
Loup Uberto (FR)
Mark IJzerman & Sébastien Robert (NL/FR)
Mathilde Fernandez (BE)
Nazar (AO/BE/UK)
Nona Inescu (RO)
Odete (PT)
Pak Yan Lau (BE/HK)
Riccardo La Foresta (IT)
Sarvenaz Mostofey (IR)
Shapednoise (IT/DE)
SIKSA (PL)
Sofie Birch (DK)
Still House Plants (UK)
TERRINE (FR)
Thoom (US/DE)
TTristana (FR)
u.r.trax (FR)
Valentina Magaletti (IT/UK)
Yantan Ministry (CH/DE)
Zoë Mc Pherson (UK/FR/DE)