Posted on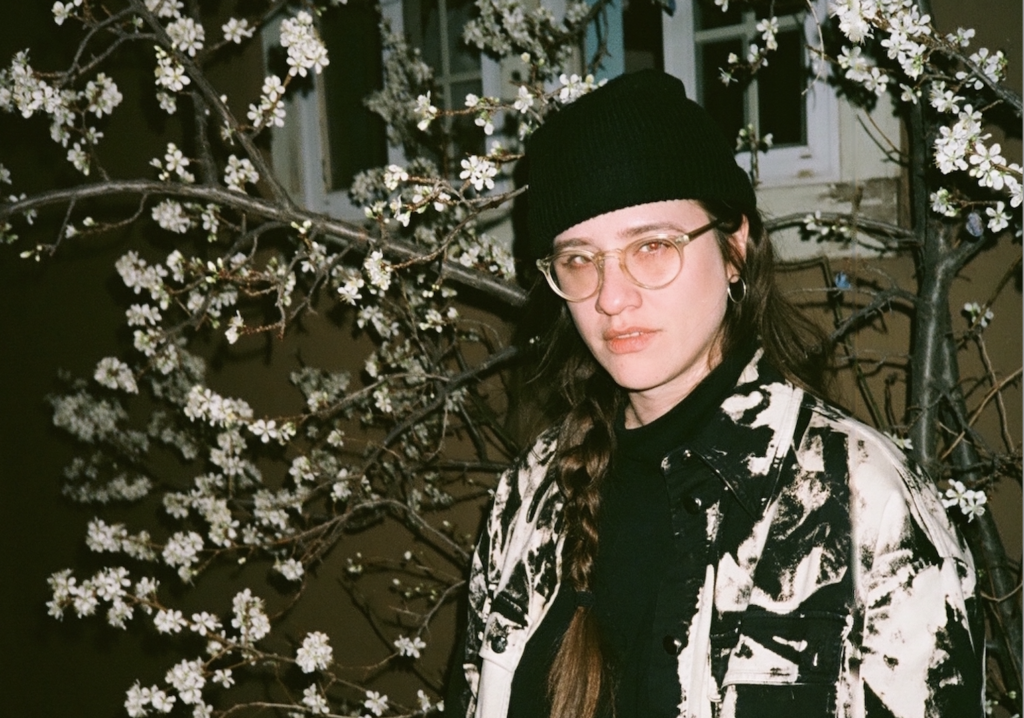 Felisha Ledesma is a sound artist and musician living and working in Berlin. Over the past decade, Ledesma has run project spaces, overseen festival curation and events programming, helped establish community programs around modular synthesis education, and performed live. More recently, Ledesma's focus has extended to releasing solo compositions – two debut releases titled 'Fringe' and 'Sweet Hour', released on Ecstatic Recordings and Enmossed x Psychic Liberation, respectively.
Your practice has varied and diversified over the years. Besides music, you have also curated festivals and programmed events, and helped establish community programs. Could you talk about this aspect of your work?
I consider all of it, art spaces, festival curation, community initiatives, to be a part of my practice. I get joy from supporting other artists and it makes me a better, more thoughtful artist, too. I think these days I have found a healthier way to do it, I am not short on rent, and I have learned to set better boundaries for myself. Although I really thrive being behind the scenes, there wasn't a balance, and a huge part of understanding that was realising I should focus on my own sounds more.
It's not perfect, I still wish I could do everything at once. Sometimes one aspect of my work has more weight to it, there is a real sense of urgency. I understood that this meant I needed to actually release music and accept it as a (somewhat) tangible part of my practice and not just a one-off show or performance. I had to let go of fear and take the time to listen.
How important is community for you? A lot of the time, artists are viewed and presented in terms of their individual achievements and persona although we are all part of various communities. What is your view on this, and which community do you feel closest to?
I don't know what I would do without my community. It definitely looks a bit different these days. We are all spread across time zones, but that happens naturally. I thrive when I am sharing space, tools and whatever I have with those around me. Although I feel a lot of solitude when I make my music it comes from a place of connection… every person that taught me, who shared something that came before me, and all the music I have listened to, play a big part of who I am and who I continue to become.
There have been times in my life when I was a part of a local DIY community, but even then, we would travel for a workshop or show and that space/the people involved became a part of our community, too.
Rather than relying on proprietary musical instruments, you have also developed the custom-made synth called AMQR along with the designer Ess Mattisson, which led to a music technology project called Fors. Can you talk about both?
During the first lockdown in 2020, I was rambling on about my dream synth and Ess started making it! Ess is an amazing designer. We talked about features and layout and went through the process together. We made the AMQR, which is a four-voice, binaural amplitude modulation synth. It has changed my music-making process SO much. That was really how Fors started.
There is a lot of understanding between us. We each have a different skill set and workflow, but we find ways to give each other space and communicate our needs in tandem. We are currently making max4live devices, but we are both excited about possibilities outside of this medium.
Fors filled a void for me, especially during lockdowns, because I could still share with other artists when we physically couldn't be together.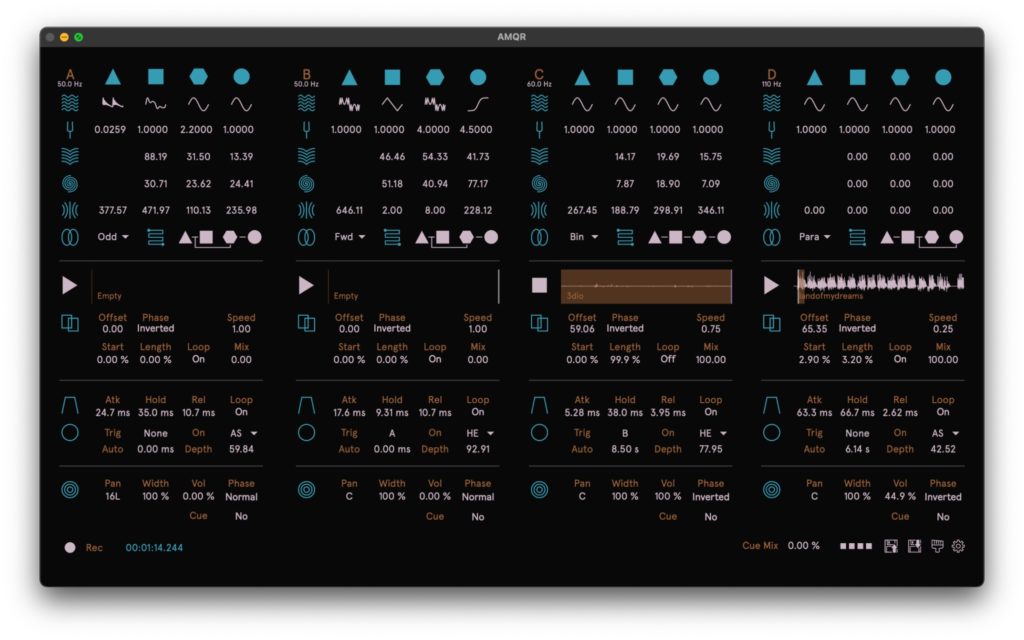 Both your Psychic Liberation, as well as your Ecstatic Recs releases are sound journeys rather than short tracks. They take the listener along for an aural exploration, with traces of memories, field recordings, voices. How do you build up the dramaturgy of your music-making?
I start from a place of patience (with myself and my sounds). I will have an obsessive focus on one sound or sample and my goal is to see how far I can push it without it completely collapsing.
A big part of my work is failure. I am not a trained musician; it really is just exploring the different ways I can bend and pull and process… I accept that I can't have it all! Hahaha, I love a good surprise.
On the Enmossed x Psychic Liberation release, there are two compositions titled with an hour of the day, 2AM and 7AM, which denote the night and the dawn. Two opposites, in a way. Do you view music-making as a diaristic process as well? A way to process and preserve memories and feelings.
On Sweet Hour I was finishing something and making way for whatever is next. I was letting go of the parts of me I had been holding onto. I needed to prove to myself that sharing these ideas gives space for something new! It's easier these days to think of something as a sketch or a moment in time. I strive less for my vision of perfection.
I am not very confident about translating my ideas into text, or sometimes even conversation; I get a bit shy. I feel much more comfortable using music to tell a story, a not-so-private diary. I will forever gravitate towards sound.
What are your current projects, and what are your dreams?
New music (slowly), enjoying my residency on NTS, Fors instruments, and finding ways to improve my performances.
My dream is to continue to do things on my own terms while staying afloat – taking care of myself and redistributing resources. Oh, and I would be so happy to have a garden to tend to.
Interview: Lucia Udvardyova