Posted on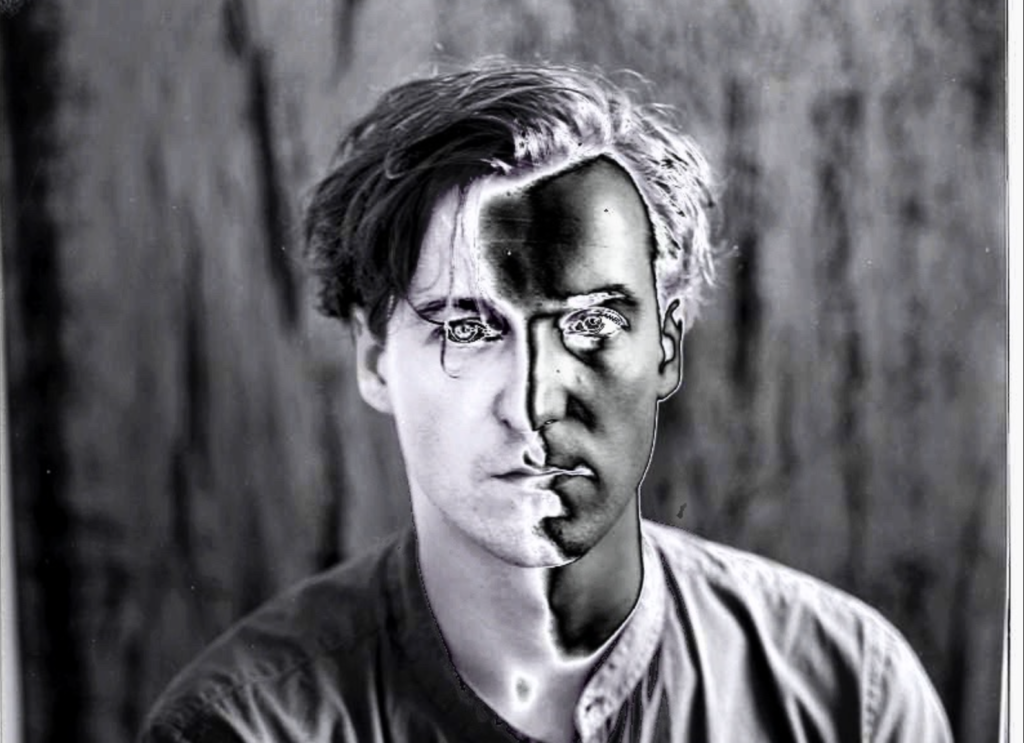 m.a.t.a.d.a.t.a. is the latest dance/non-dance solo moniker of electroacoustic musician, film and theater composer Toms Auniņš from Riga, Latvia. It came to life as a film score for Matīss Kaža feature Neon Spring, a film for which Toms Auniņš attempted to create the ultimate Riga underground techno and rave scene sound score with the help of local (Latvian-built) Erica Synths Techno System. Individually m.a.t.a.d.a.t.a. also carries extreme music into a new, unknown sonic territory.

Your project m.a.t.a.d.a.t.a. came to life as a soundtrack to the film Neon Spring. Can you talk about this experience?
After I was introduced to the story of the film by the director Matīss Kaža and after I heard that the story is set at Riga's underground rave and techno parties it was an intuitive no-brainer that the film has to be scored with local –  Latvian made Erica Synths modular synths and, specifically, their Techno System! As the film "Neon Spring" is set in contemporary Riga this kind of realistic and inclusive approach was a natural thing to do, even more – a privilege to tell a local story and score it with local instruments.
In the film, you recreated the underground techno sounds of Riga. How did you approach this task?

My intention was to create a hybrid soundtrack with all of the electronic and club music qualities that in my point of view characterise Riga's underground music scene and set it apart – a strong industrial music heritage, the major influence of the music festival Skaņu Mežs (Sound Forest) with it's wildly adventurous and experimental presence in every possible genre it represents. Also some of the Dirty Deal Audio chip tune and beat music influences which shaped the electronic and hip hop sound of Latvian music. I intended to create a soundtrack that is a synthesised embodiment of all of these qualities that are very dear to me as well as cultural representations of the Latvian underground music scene at once.

Besides your own sound work, you also work in theatre and film, which for a lot of musicians these days is a welcome work opportunity. What did you enjoy most about this work, and do you have any particular moments that especially stand out?

I've graduated as a theatre director and I'm a part-time film actor which is why the approach to score theatre or film works is quite an engaging experience. I begin every project from tabula rasa with a thorough analysis from the very fundamentals of the work. I have to empathise with the director and the script so I can qualitatively support the vision of the director and add anything complementary to the picture. It's a creation of a more or less new – alien, yet unknown world! What can be more exciting than that?
Which part of creative music-making do you enjoy the most?

Until now the process has dominated mostly, but I've started to feel increasingly stuck in this kind of approach. The regularity with which I work demands (at least from me) a more controlled work process perhaps more focused on the result. I have enjoyed the unattached approach, but that's changing now.
In your bio, it's written "For the musician himself m.a.t.a.d.a.t.a. is a transfer to origins of consciousness, and ultimately a vessel for change.". Could you elaborate?

I sometimes find myself lost beneath the social and psychological layers that over time accumulate as an extra weight on me and I sometimes lose focus and understanding of my own being. m.a.t.a.d.a.t.a. is a kind of survival instinct then. A platform and safe-space where I become in touch with myself again. I want to support the changes in which we all are globally now and create an encouraging environment for both responsibility and fearlessness.

What are you currently occupied with & planning?

I'm very, very close to releasing my debut album m.a.t.a.d.a.t.a. – Rave New World which I'm surprised I even managed to pull off (there were really serious obstacles in its way) and even more surprised that it has turned out to be so – relatively – good. Give it a listen, some people describe it as post-dance music they never heard before.