Posted on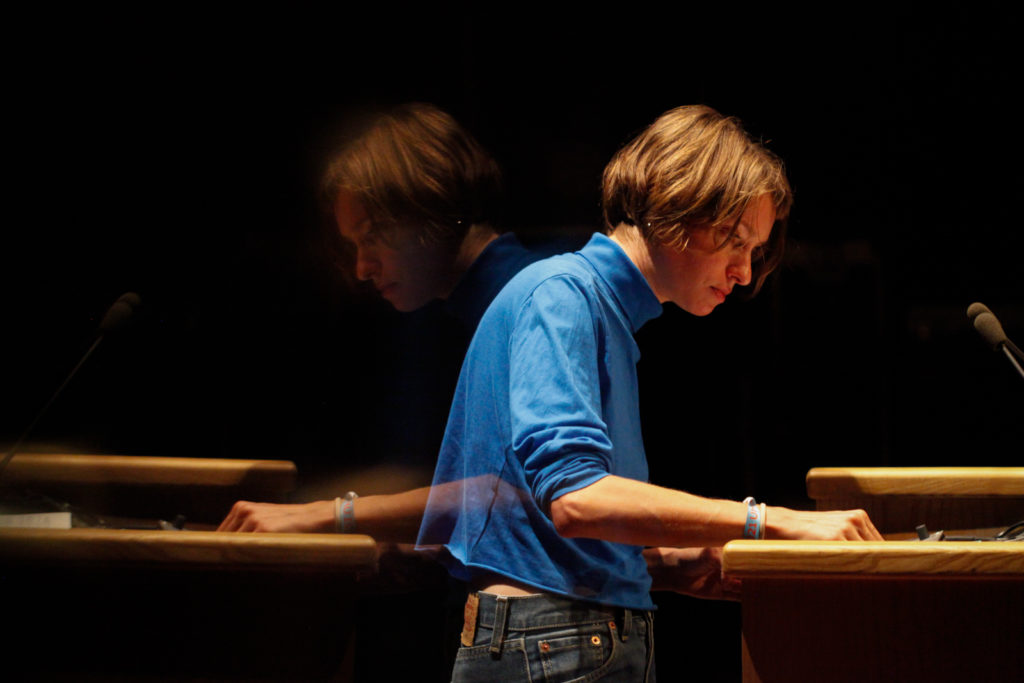 The artist and musician Claire Gapenne performs as TERRINE and in the duo Me Donner. Passionate about the arts, she has been part of the experimental scene since 2012, notably in the industrial rock band Headwar with whom she discovered other ways of performing music. Within the Amiens' venue Accueil Froid, she also develops new projects and organises concerts. Born in 2013, her solo project TERRINE develops spontaneous and immediate music. TERRINE plays at the upcoming schiev festival in Brussels.

Hi Claire, how are you? How have you been? What have you been up to? 

I'm good, a bit hungover today but I'm gonna do a workout to feel better. I'm also having a piece of apple cake that I made yesterday.



You've been involved in several projects over the years, for example the industrial rock band Headwar, where you discovered other ways of performing music. Could you talk about your musical evolution?

I've just taken opportunities as they came. Headwar was really like a music school to me that was easy and enjoyable to perform. Now I perceive music in a more of a mental way, focusing on simple things, listening to silence, or keeping an improvisation like it's precious.

With your own project, TERRINE, do you build musical structures on the go? How do you steer where your live set is going?

I'm always making new 'pieces' that I write on my notebook, and I adjust them to live situations that I can improvise. I'd like to improvise more in the future, for instance with a guitar with other projects like 'Lionel & Jérôme' or 'Le Bus'.

At UH Fest in October, you played at the French Institute, behind a conference table, which was quite hilarious. Do you have any memorable locations or gigs?

I remember playing in a shopping cart in Nantes one time. In Nice, I played while sitting in the public auditorium with my drum machine on my knees and people didn't dare to stand and dance.

What is the most important to you in music and music-making?

Probably to always change my mind, dust off and do what you can't do and make it precious.