Posted on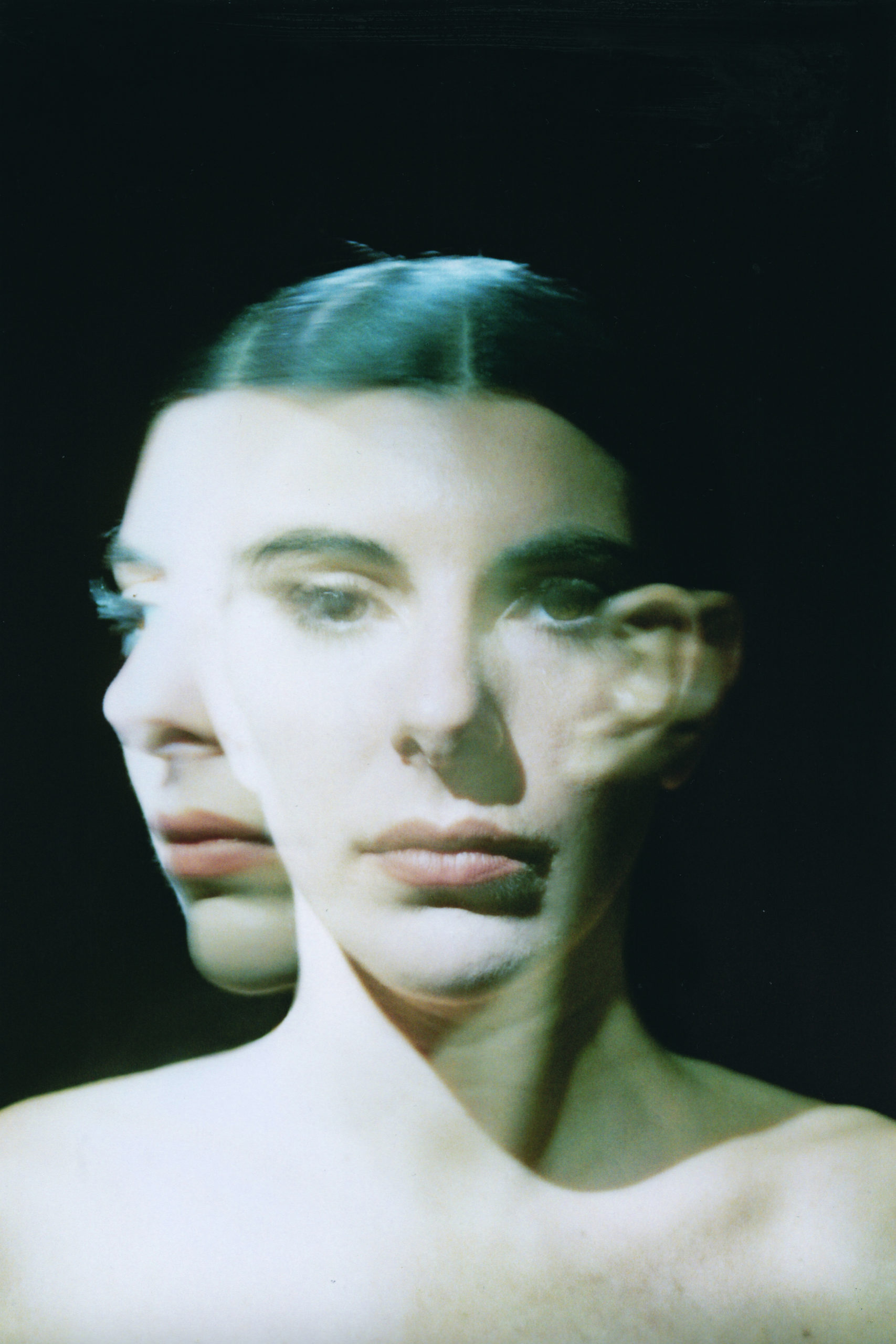 Francesca Heart is the music project of Italian artist and researcher Francesca Mariano. She trained with post-modern dance pioneer Anna Halprin, who influenced her in integrating choreography, myth and nature in an ever-evolving process of discovery and transformation. She approaches music with curiosity to tap into the fountain of the imagination, often exploring archaeology of the Mediterranean through a sci-fi gaze, to unearth and evoke adventurous journeys "while feeling eternally, peacefully still" (Pitchfork). Her latest album, Eurybia, was released in 2022 on Leaving Records. Alongside her personal projects, she works on commissioned choreography and soundtrack and as a somatic therapist.
Your practice employs the discourse of hydrofeminist research, mythological acoustics and landscape choreology. Can you talk about each of these aspects and how you worked with them in practice? 
I've been interested in hydrofeminism because it's a helpful framework to navigate the ways in which the suffering of the planet and the people is intertwined with the perpetuation of harmful mythologies and power agendas. Approaching sound and dance to create alternative mythologies to the existing ones stimulates new ways of coexisting and liberating the imagination which I think is the greatest gift we have. 
In high school we studied ancient Latin and Greek and I was fascinated with their mythology and iconography and curious about the lack of female figures in the art/philosophy/political spheres. I was also trained in competitive swimming so my body has a memory of those aquatic movements from the age of three. I think these memories from childhood and teenage years shaped a lot of my current interests and research in both dance and music. I call swimmers and olympic divers the dolphin people and I'm just really fascinated by them and their discipline. I remember this strong feeling of loneliness while practising everyday as a kid, not everybody is built for it. Now it's definitely more fun to work with water!
Do you think sound has healing powers, and do you use it in your work? How can sound heal?
I am very interested in the wave of healing music from early synthesiser works to classical Italian psychedelic music but I don't always intentionally aim at that with my works. Maybe more than healing I would define my approach as playful and curious. I'm attracted to tender content because it acts as a counter narrative to the current state of the world.
Sound can heal through emotional resonance with the listener's experience but also through physical release and vibration. I love bass music, especially jungle, it's the best. Sound can also create vivid images and this interests me a lot, a sort of clairvoyance within listening.  
Your latest release, Eurybia, presents a series of intimate imaginary projections and aural engagements with a number of geographical sites scattered across the Italian landscape. It is a lush journey through ethereal soundscapes. Can you talk about how you made Eurybia? 
During the pandemic there would be moments of openings in the summer and I had the chance to visit some places that left a very strong impression on me, the Nympheum of Villa Giulia in Rome being the central point. So the album became a fantasy map that would connect these places with the intention of bringing the listener to an intimate connection with the landscape and with a renewed sense of possibility, kind of like that feeling of when you hop on a bike as a kid and adventure awaits you (haha)!
You co-founded Nuova Atlantide and since 2016 have run Serpentine Dance Studio, a private studio in Milano & Online which works with movement and voice in their therapeutic potential. Can you talk about these initiatives? 
Nuova Atlantide takes place in Bomarzo, an archaeological site in Tuscia where there are traces of Etruscan culture and pagan symbolism. With Vittoria de Franchis we work closely to envision an immersive week of workshops, performances and screenings for a group of twenty people with the intention of creating lively dialogues between landscape, memory, imagination, and togetherness.
Serpentine Dance Studio works one on one with individuals who are interested in a therapeutic approach centred on the body and how emotions are stored.
What are your current projects?
I just finished my new album, which wasn't an easy process. I went through a roller coaster of emotions! I'm also very excited to keep working with Siet Phorae on our Aquatic Fantasy Ballet, which premiered last year and we are currently developing it further. The next show will be at Les Urbaines festival in Switzerland on the 1st of December. There are also some other collaborative projects going on. Ollin by Vica Pacheco is so exciting, we hope to be able to tour it and share it with the world after the beautiful experiences at Rewire and IGTWO.
Interview Lucia Udvardyova