Upcoming
Past
More events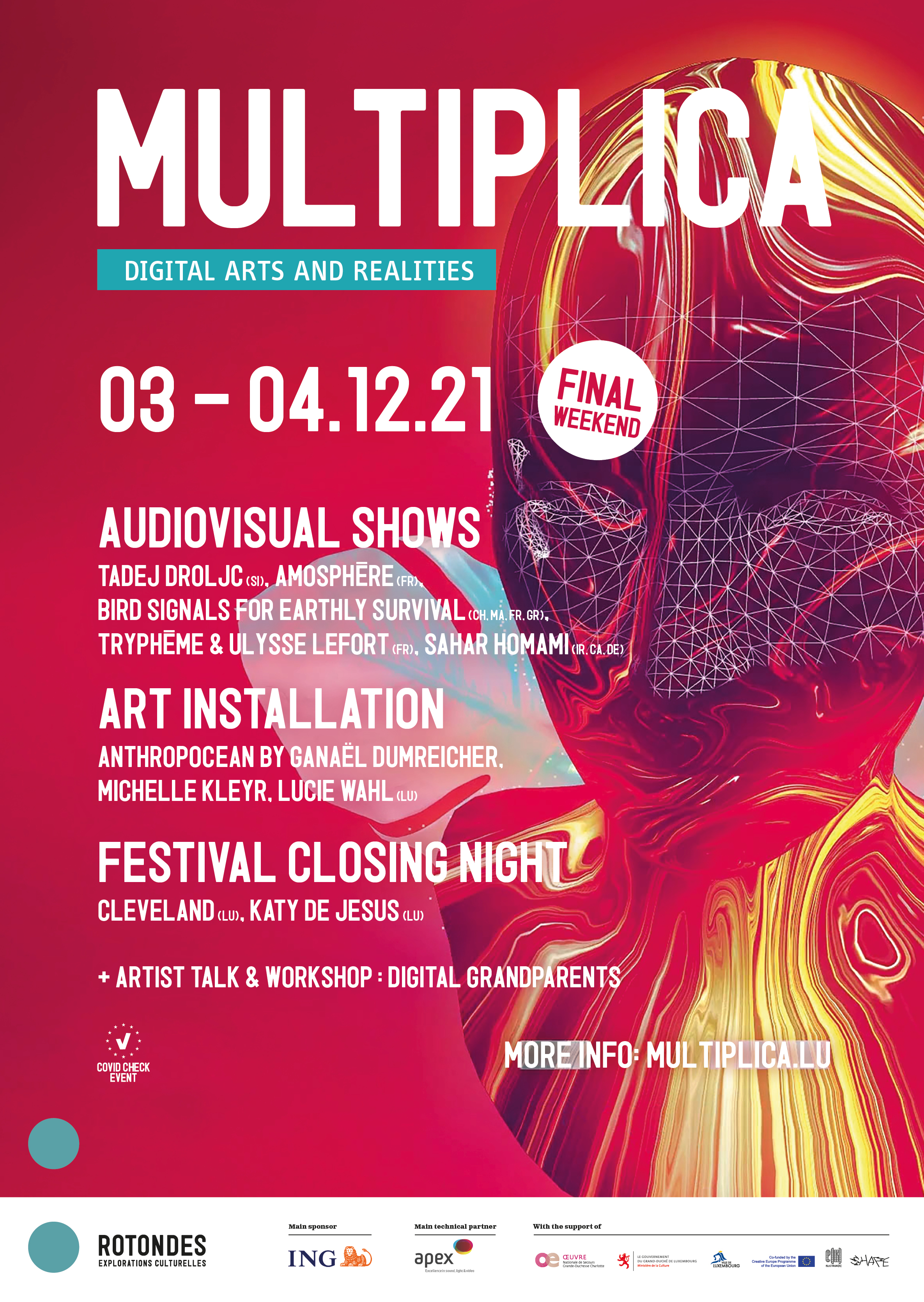 As part of its participation in the SHAPE platform, Maintenant festival joins the Multiplica event (organized by Rotondes) in Luxembourg to present Amosphère!
During four weekends between February and December 2021, Multiplica demystifies today's digitalized society through digital works, encounters and participative workshops; a diversity of artistic approaches that exploit the potential of the digital.
For the 4th weekend of Multiplica festival, Electroni[k] will present Amosphère (FR/CN), who will perform at 9:15 pm, a new audiovisual creation based on recordings of scores she wrote for her music. This evening of audiovisual performances will take place on December 3, and Amosphère will perform alongside:
—Tadej Droljc (SI) – Beambreaker (8:30pm)
— Bird Signals for Earthly Survival feat. Mehmet Aslan (CH), گليثر ٥٥ Glitter (MA), Stratis Vogiatzis (GR) & Malo Lacroix (FR) (10:15pm)
Amosphere will propose an audiovisual live performance based on recordings of the scores she has written for her music.
She is a classically trained pianist, Amosphere writes her scores based on collected data and visual objects that are then translated into sound and performance. As such, her work questions time, space, cosmology, the natural environment, human perception and psycho-physical effects through sound meditations.
presented by Maintenant Festival