Upcoming
Past
More events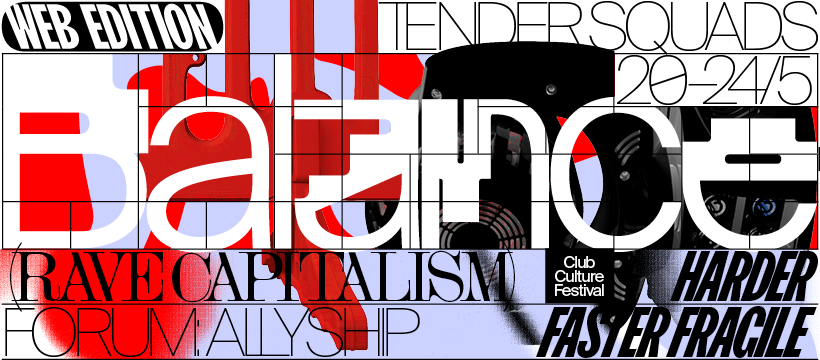 "We could not have imagined before how this year's festival theme "TENDER SQUADS" has gained all the more urgency in the light of the COVID-19 crisis. The question of necessary alliances in the current late capitalist dystopia became essential for us, the artists involved and the venues we cooperate with," say organizers of the Balance Club Culture festival based in Leipzig, Germany.
From 20⁠–24 May, their website will feature DJ sets, lectures, multimedia texts, workshops, artist talks and audio-visual works. As a grand finale, we will release our Balance-Sampler "Various Artists – Tender Squads" on festival Sunday and, admittedly, fulfill our own heartfelt wish.
SHAPE Showcase during BALANCE Club / Culture Festival 2020 is a cooperative initiative by depart.one and the SHAPE platform, presenting Moesha13, LYZZA, Animistic Beliefs, Tadleeh, Sarah Farina, Afrodeutsche.
SHAPE platform is co-financed by the Creative Europe programme of the European Union.