Upcoming
Past
More events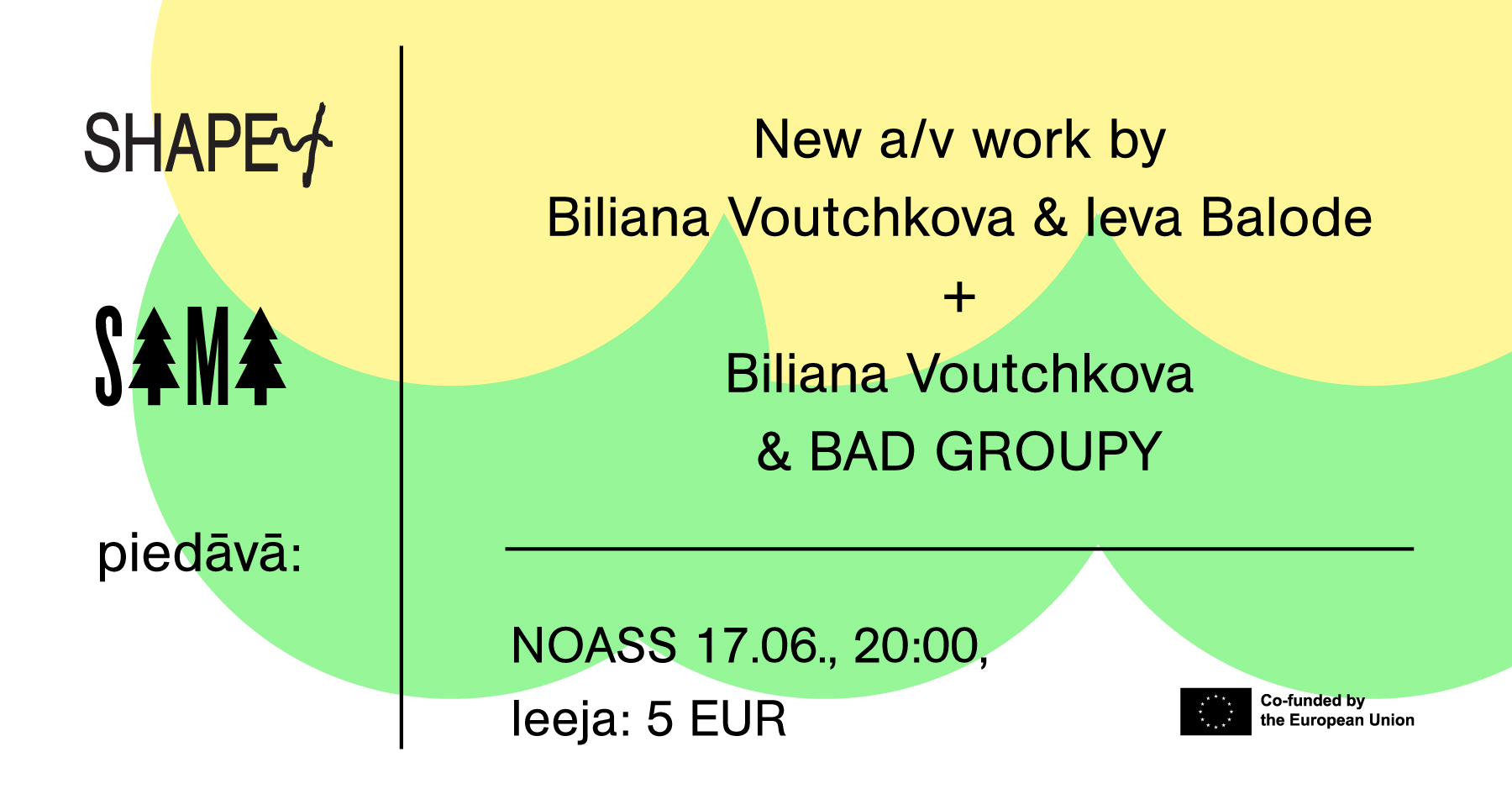 Biliana Voutchkova's residency in Riga will result in the presentation of "It took a long time for it to open its leaves" – a new collaborative work with Latvian experimental cinema artist Ieva Balode.
Ieva and Biliana's first collaboration engages in a multifaceted dialogue between themselves and the environment. They are responding to the stimulus found in the processes of transformation in nature, applied to human psychological states which will inform their real-time audio-visual composition. They focus on inevitable natural phenomena as a source material, to open spaces where the imaginary invades the real. 16mm abstract film loops alongside a textural sonic mix of field recordings, violin and voice create a complex artistic ecology, subtly changing the perception of the natural world.
The work will be presented on June 17 on floating art centre NOASS. The evening will also feature Voutchkova's musical meeting with BAD GROUPY – the duo of Jeff Surak and Kris Kuldkepp.
Walkmans, broken cables, egg-whisks, double bass, smartphones, effect pedals, copper poles, contact microphones, and more, belong to the collection of various sound making tools of the transantlantic experimental music duo Bad Groupy (EST/DE/DC). We combine free improvisation with programmatic constructs and everyday noises mutating into spherical soundscapes that fill simultaneously the physical performance space and listeners' headspace with often familiar yet unique sound objects.
More info here and Facebook event here.
Artists