Upcoming
Past
More events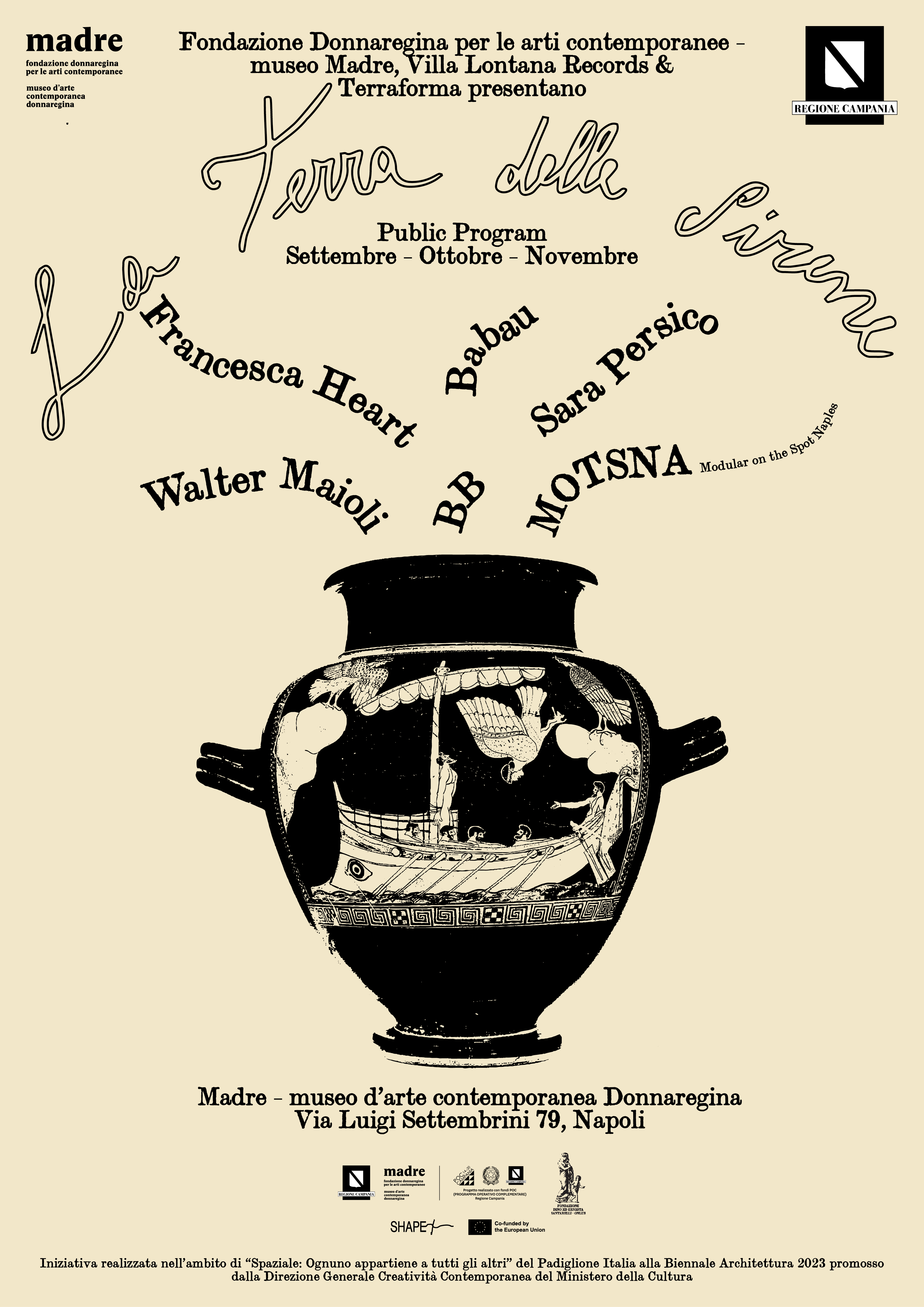 Fondazione Donnaregina per le arti contemporanee, in collaboration with Villa Lontana Records and Terraforma, presents the public program La Terra delle Sirene, as part of the activities of Spaziale. Each one belongs to all the other Italian Pavilion of the 18th. International Architecture Exhibition – La Biennale di Venezia curated by Fosbury Architecture.
Seven workshops taking place at Museo Madre in Naples, aimed at children and adults that address issues related to myth, landscape and tradition through sound exploration prompted by artists such as Walter Maioli, Francesca Heart, Sara Persico, BB (Alessandro Bava and Fabrizio Ballabio), Modular on the Spot Naples (MOTSNA), Babau.
Sept. 25
Francesca Heart
"Invocations": interactive workshop for adults on acoustic mythology and the relationship between body, writing and
sound
Oct. 26
Sara Persico
"Voice: Partenope and Subversion": educational-performance workshop on the voice in the field of
contemporary experimental practices
November 18
BABAU
Can one hear the shape of a frog? Workshop on acoustemology and listening session
More info here.
Organized by