Upcoming
Past
More events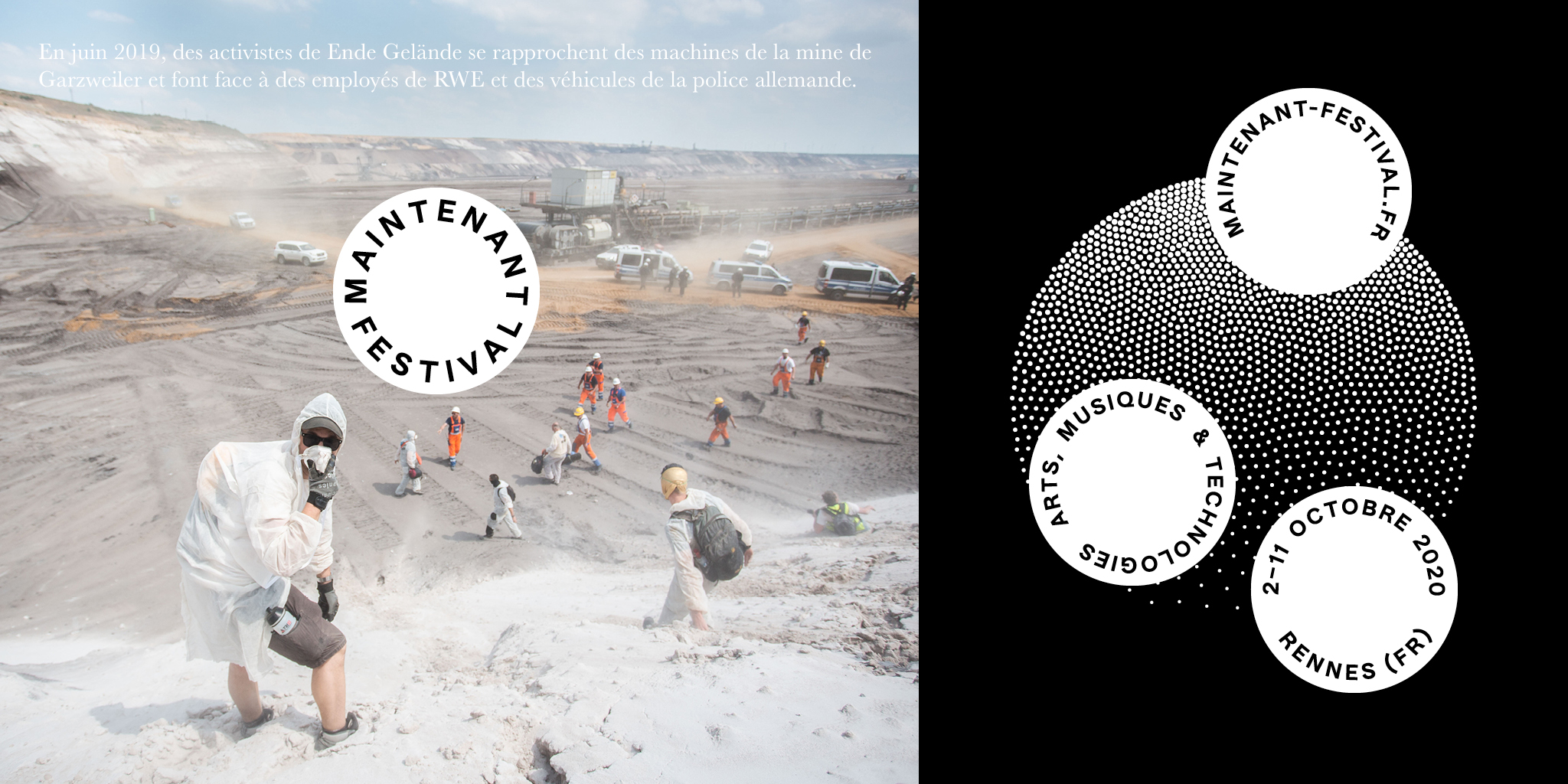 Maintenant is a festival of contemporary arts, music and new technologies, which takes place in Rennes (France).
In the delicate period we are going through, the format of the 20th edition of the festival has reinvented itself. The whole team is working hand in hand with artists, partners and public authorities to propose new artistic events that are accessible to all.
The resurgence and renewed intensity of environmental, social, health, political and economic crises and emergencies re-interrogate our ways of seeing, sharing and making society. It is also through the prism of contemporary creation that the darkest horizons are illustrated, such as the aspirations and hopes of desirable futures.
2020 will be a singular edition. Let's meet from 2 to 11 October, for 10 days of concerts, exhibitions, installations and conferences, in several venues of Rennes (France) and online. (The event will take place in compliance with the sanitary measures and rules in force.)
SHAPE ARTISTS PRESENTED:
— Ben Bertrand (BE)
— Borokov Borokov (BE)
— Clara de Asís (ES)
— Marta De Pascalis (IT)
— Moesha 13 (FR)
— Sacrifice Seul (FR)
— Stellar OM Source* (BE/FR)
 ● PROGRAMMING ●
To find out more info, stay connected to Maintenant's social networks.