Upcoming
Past
More events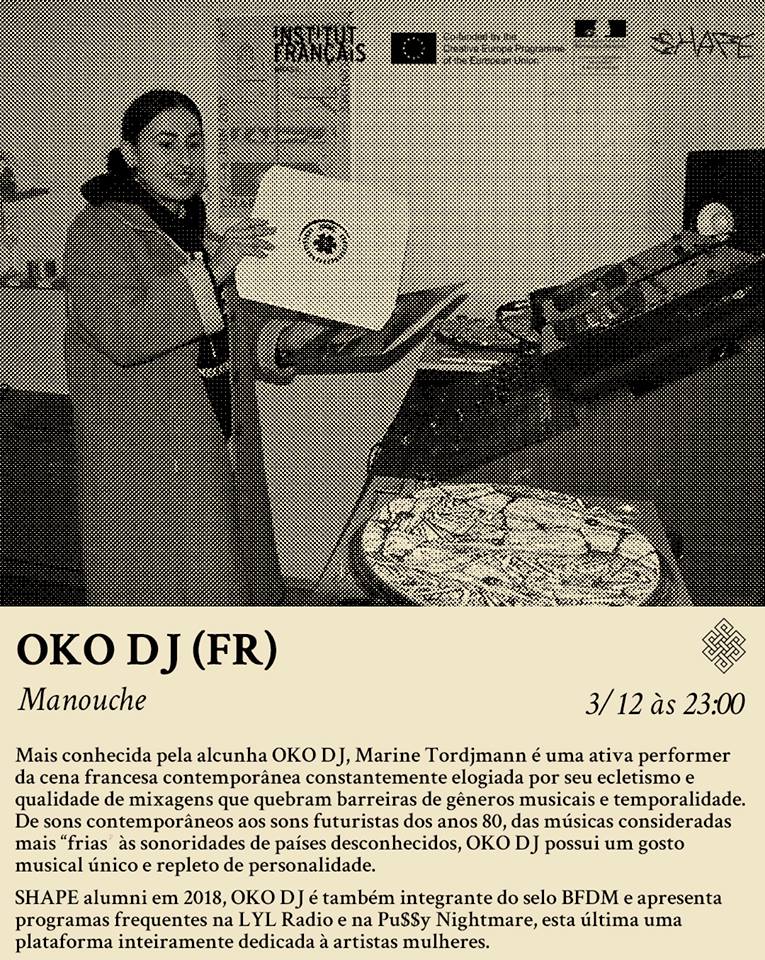 SHAPE ARTISTS PRESENTED:
An active member of the BFDM label, OKO DJ, under her real name Marine, has been praised for the eclecticism and the quality of her selections, breaking barriers between genres and time. From contemporary and futuristic sounds to 80s music, from cold body music to exotic atmospheres, OKO DJ's sets are marked by a unique taste and freedom. She's the Head of the Paris Department of LYL Radio, where she co-hosts Synchronisme ou Barbarie with her crew Bruits de la Passion and she also reveals musical treasures on her monthly radio show Pu$$y Nightmare, a space dedicated to female artists only. If 2017 was a prolific year for the artist, having played at DT Camp, Concrete or Camp Cosmic, you should watch out for OKO DJ in 2018.
Novas Frequências is the main regular festival of advanced and exploratory music in South America, OKO DJ plays there with the support of RIAM festival.
Click here for more info.