Upcoming
Past
More events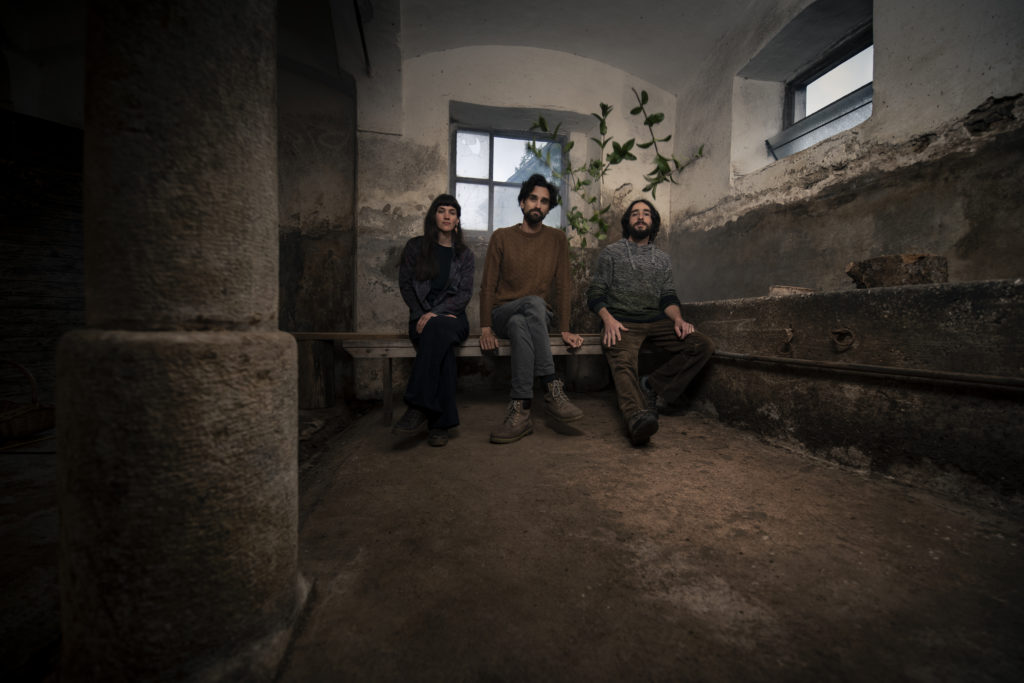 štream x Sonica: ŠIROM
interactive concert stream from Kino Šiška
Imaginary world music with Širom!
Tune in on Tuesday, 19 May, at 9 PM CEST / 1 PM MT / 3 PM EST on the Zoom*, Facebook and YouTube.
*Each concert will have a special ID number, which will be published on our website and social media. In order to watch the concert "from the front row", you will have to download the Zoom app to your device (computer, tablet, phone). You can login under an assumed name and do not have to turn on your camera in order to watch the concert. Recordings of the concerts and the audience participation will later also be published on Kino Šiška's YouTube channel.
Širom, a unique trio of multi-instrumentalists (Iztok Koren, Samo Kutin and Ana Kravanja), creates imaginary world music, spread out over a broad palette of traditional sounds, mystic minimalism and contemporary rock meditation. At the suggestion of the SONICA festival, they're part of the international SHAPE platform in 2020.
SONICA is an annual festival of electronic music and transitory art. Active since 2009, it is dedicated to presenting the best of contemporary electronic music artists that push the form and expression from the concert hall to the club. Its experimental nature questions exhibition and staging formats, crossing borders between art and theory, object and performance. As a part of the European festival alliance Shape Platform, it showcases new and upcoming artists from Slovenia, region, and Europe.
ŠTREAM [ʃtriːm] noun – interactive concert streams from Kino Šiška's big stage, every Tuesday and Friday at 9 PM CEST / 1pm MT / 3pm EST
Organisation: Kino Šiška in co-production with MoTA – Museum of Transitory Art.
Artists