Upcoming
Past
More events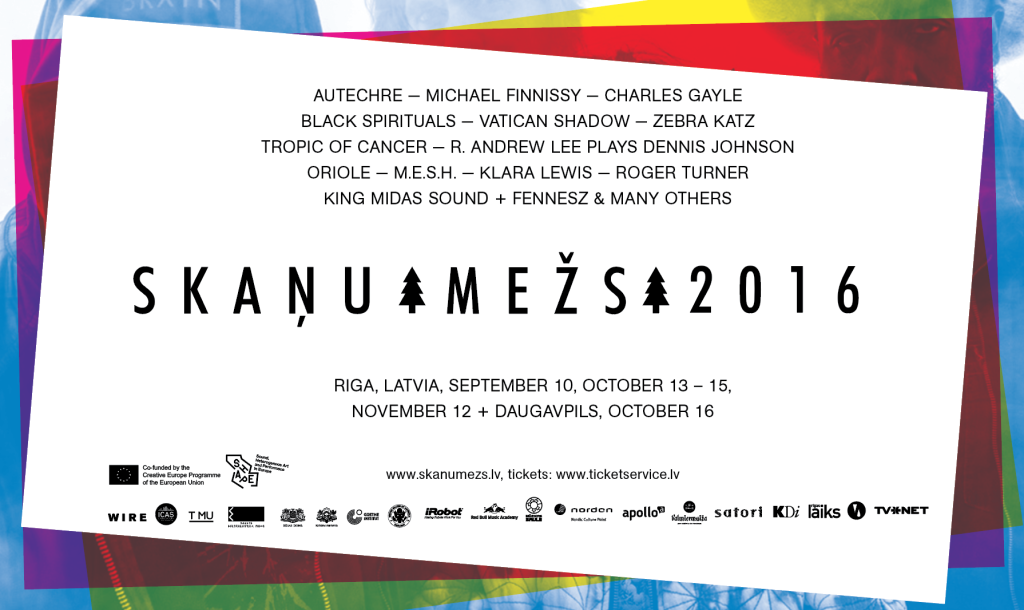 SHAPE ARTISTS PRESENTED:
KILLING SOUND (UK)
PEDER MANNERFELT (SE)
KLARA LEWIS (SE)
M.E.S.H. (DE)
Riga's festival for experimental music returns for its fourteenth edition in two rounds – four days in October and one day in November. The first round includes a free-entry performance of Dennis Johnson's five hour piano piece November at the art museum Riga Bourse, followed by two concert evenings at the music hall Daile and a special two-concert evening at the Daugavpils Mark Rothko Art Center. The second round sees the festival concluding this edition by returning to Daile again.
More info here.