Upcoming
Past
More events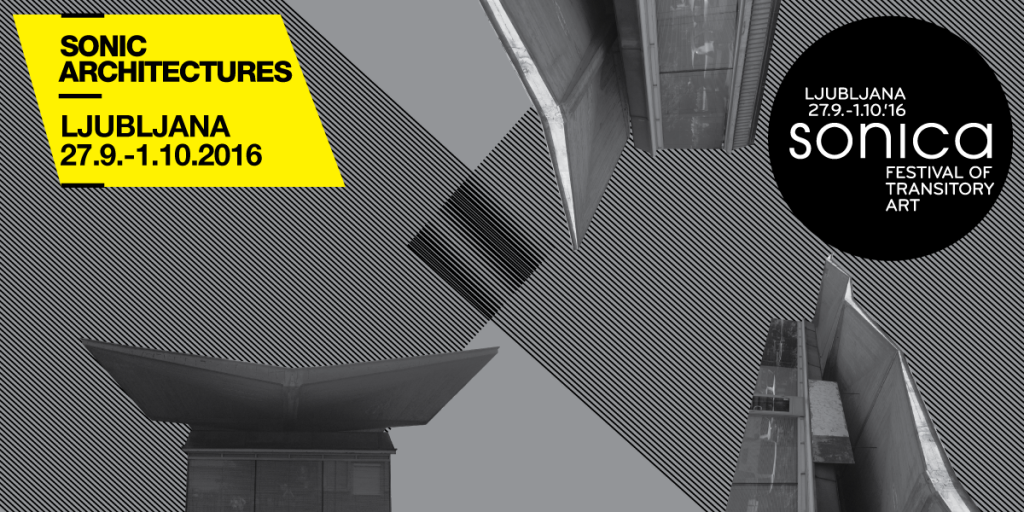 SHAPE ARTISTS PRESENTED:
SPATIAL & SALLY GOLDING (UK)
WOO & INCREDIBLE BOB: PEOPLEMETER (RS)
NICOLAS MAIGRET : RESONANT ARCHITECTURE (FR)
JULIEN BAYLE (FR)
NONOTAK (JP/FR)
The 2016 edition of SONICA, titled SONIC.ARCHITECTURES, will be dedicated to sound and architecture. Ever since its first edition, SONICA festival (as well as its predecessor Spring Festival Ljubljana) has been discovering and reviving unconventional spaces with sound interventions. This year's SONICA festival will take the intersections of sound and architectures into its main focus. Every artist will premiere a new project or present their latest projects in a different way. That's at least 6 premieres and 2 commissions, as well as 3 new releases on the newly established ASONIC Label.
More info here.
Organized by