Upcoming
Past
More events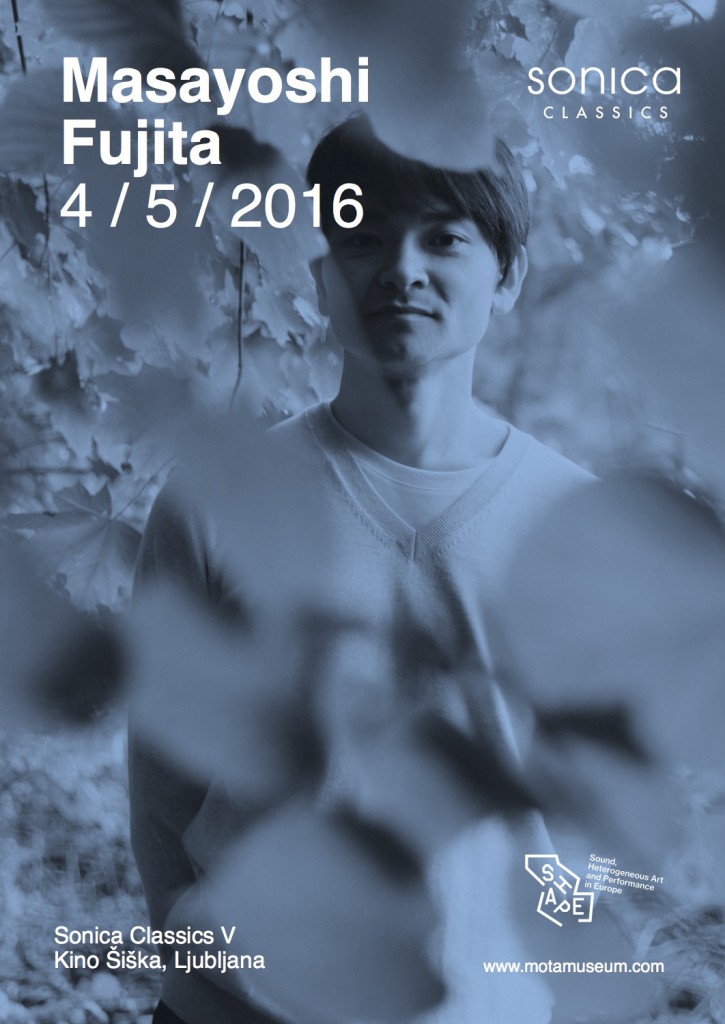 SHAPE ARTIST PRESENTED:
Masayoshi Fujita is a Japanese vibraphonist and composer based in Berlin. Masayoshi first learned how to play the drums, followed by extensive vibraphone training to craft and play his own compositions.
Determined not to stick to traditional vibraphone styles or techniques and theory of composition, he seeks his own vibraphone  sound and its new possibilities. Masayoshi also prepares his instrument with strings of bead, strips of foil and similar objects. The resulting sounds, akin to distortions, help expand the vibraphone spectrum without eroding the instrument's intrinsic character or abandoning it altogether.
4 May 2016 
Venue: Kino Šiška, Ljubljana, Slovenia
Organized by