Upcoming
Past
More events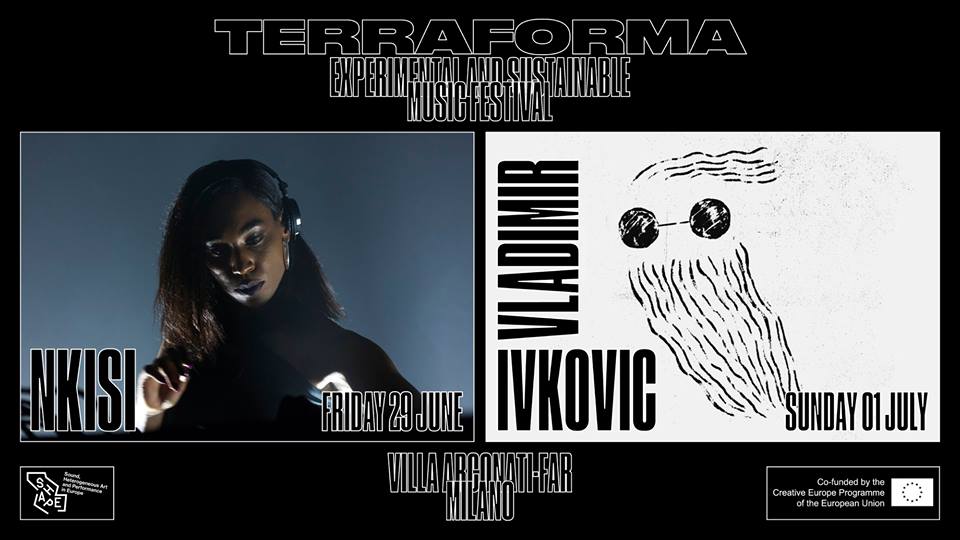 Terraforming is the theoretical process in which life on a planet becomes possible through the creation of an atmosphere. Terraforma is the manifest of our belief that new dimensions can now be terraformed. A three days experience in the woods of Villa Arconati, where music is the catalyst: a timeless centre of gravity for energies, with a breaking point from which sounds and images create a sense of suspension capable of pointing us towards new perceptions. The festival innovates the concept of musical experience by emphasizing the relationship between event and impact, incubating moods and forms of sensibility durable in time.
SHAPE ARTISTS PRESENTED:
NKISI (BE)
VLADIMIR IVKOVIC (RS/DE)
As co-founder of NON Worldwide, whose raison d'etre is described as "a collective of African artists and of the diaspora, using sound as their primary media, to articulate the visible and invisible structures that create binaries in society, and in turn distribute power", Nkisi's ethos and music is imbued with a certain punk sensibility along with a political push back against conformity.
Vladimir Ivkovic was born and raised in Belgrade, Yugoslavia. Having witnessed the peak of alternative culture and disintegration of the society in his formative years, he moved to Germany in the beginning of the 90's. He's a long-time resident at Salon des Amateurs in Düsseldorf and the man behind Offen Music, a label specialized in authentic subjectivism.