Listen to the 6th episode of our monthly radio show on London's Resonance FM! This episode features such guests as the organizers of the upcoming TodaysArt festival as well as SHAPE artists Hildur Guðnadóttir, Torus, Julien Mier and Random Logic.
SHAPE Radio Show #6 – 28th July 2015 by Resonance Fm on Mixcloud
This summer edition will introduce introducing several artists and perspectives on contemporary music and music making. The festival TodaysArt, as its name suggests, focuses on the art of now through interventions in public space, concerts and other happenings with a firm focus on actual topics and the merging of culture, society and art. The show's host Lucia Udvardyova will also talk to some of the artists associated with this Dutch festival – Torus whose music oscillates between ambient, beats and the dancefloor and Julien Mier, a composer and producer renown for his fragmented melodies.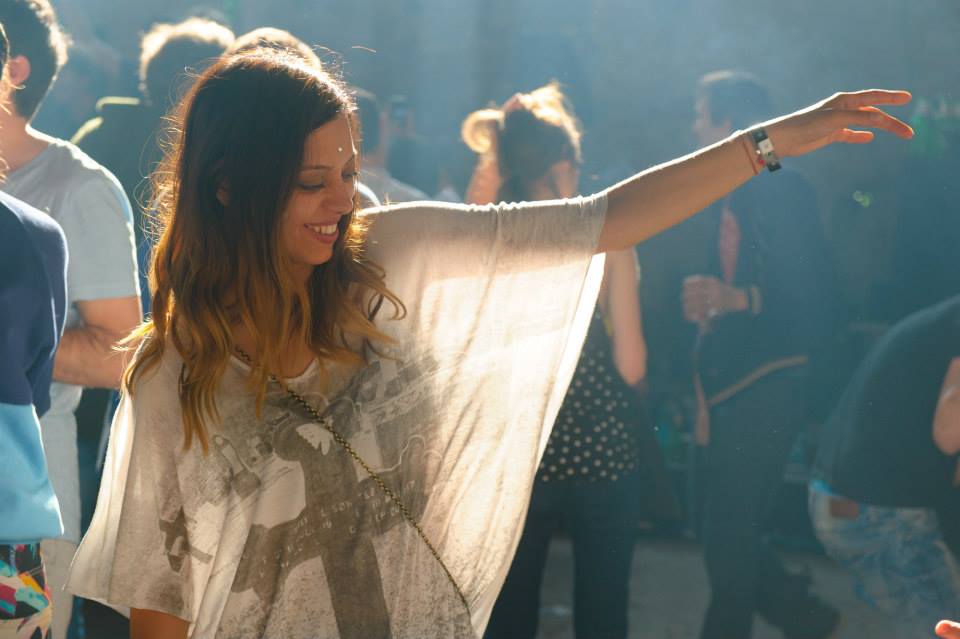 Earlier this year, SHAPE radio visited the Icelandic cellist and composer Hildur Gudnadóttir at her Berlin studio to talk about spirituality, Iceland and technology. She will play at a
CTM organised concert with Sunn O))
in Berlin on 8th August as well as
in Ljubljana
on August 29th.
The Ljubljana-based techno act Random Logic are inspired by the abstract world of mathematics and unpredictability.
To sift through previous collaborations between Resonance FM and SHAPE, click
here
.
12z is a Budapest-based duo comprised of Bálint Szabó and Márton Kristóf (formerly also including drummer Áron Porteleki). As pure improvisors, 12z [pronounced as 'onetwozed'] have constructed a substantial body of work, including film scores, studio recordings, and a significant archive of 12z [sessionz] — weekly improvised jams with a shifting cast of collaborators. These sessions were compiled into a self-released podcast which followed their self-titled debut on Hungarian label Farbwechsel. Their latest album is Free Fall Inspirations, released on Nicolas Jaar's Other People imprint, with another release planned for the label later this year. This interview took place after their rehearsal in a Budapest flat ahead of their ICAS Festival appearance. 
You have computers here facing each other, is this how you practise?
Marci Kristóf: We don't practise because we don't know how to do it, we are not patient enough and get bored of it after a while. Usually, our music starts to build up slowly as we search for the right sounds and instruments so it's more of a performance than a show. At the moment, we are trying to use samples and themes from our upcoming album though.
When you were making your latest album, The Free Fall Inspirations, was it also improvised?
MK: Yes, only improvisation. We spent a few minutes finding the sounds and instruments, but then we just pushed the record button and did what we felt like. And as usual, we edited it in the end because these recordings are quite long.
Bálint Szabó: After you push the record button and record or release them, sounds become tracks. That's a big problem. We don't want to repeat ourselves. We create the atmosphere but want to improvise. It is called live act, but why is it so? For us, that's the biggest challenge. We also have a trio with a drummer and play live instrumental music but at the moment we are dealing with a new issue of how to make laptop music as live as possible.
What can make a live act more live? Is it the improvisation factor?

BS: It is quite hard to improvise with a laptop. It's totally different with real instruments. We still play with Áron, our drummer, but when we make film music, for instance, it's just me and Marci. The drummer is very busy, he is a musician.
And you don't consider yourselves musicians?
MK: It's not our profession but we are definitely obsessed with sound and music.
It's interesting to talk about what makes a musician a musician these days, especially since the underground music scene is more or less a precariat.
MK: Our drummer spends most of his time with music, it is his job. I feel it's more correct to say that I make music instead of I'm a musician.
And what do you spend most of your time with?
MK: We also have office jobs. I work for Artpool, the experimental art archive based in Budapest. They collect artworks from the 70s from all around the world and have a lot of underground music records, Fluxus and video art, experimental films…But in the last two years, I've been working less and less there because of the music.
BS: So you are becoming a professional musician then?
MK: Okay, let's just say I'm a musician.
And you, Bálint, do the music programming at the art centre Trafó here in Budapest.
BS: I want to see myself as a musician, not a music programmer. Maybe it can be part of being a musician. But for me there are not so many common things apart from being able to meet other musicians and jam together. When I work there, I don't use the musical part of my brain to solve issues.
You had this project, the Wednesday Sessions, where you met with various local and foreign musicians like Mica Levi aka Micachu, for instance, in your flat. Do you still do this?
BS: It takes place in my flat every Wednesday, and people join in and we just sit down and play. There is no concept. We record everything and show it to each other. Maybe after the summer we will make another podcast out of it.
MK: The only concept is to make it free and open, follow some kind of mutual thinking. We regularly change instruments as well.
It seems there is a certain collaborative aspect to the Budapest music scene. Your debut was released on Farbwechsel, a local label also renown for its many collaborations. Why is it important for you to remain open to other people in terms of music?
MK: I love human beings and it's really nice to sit down with someone and have this way of communication with others. It's a very intimate thing to sit down and make music together. It's like a communal meditation.
BS: Or a renewal.
Can you speak about the film soundtracks that you do?
MK: Most of the directors we've worked with didn't have a concrete idea of what they really wanted and even if we are really qualified film music composers, we couldn't work together with them easily. On the other hand, film music is still quite conservative, at least in Hungary.
BS: Everybody wants that John Williams kind of symphonic stuff.
Marci, you also played the main character in the recent Hungarian film Utóélet/Afterlife.
MK: It was a very exciting experience, but once was enough. Sometimes I think I don't even want to make film music again. It doesn't make me happy the same way making music the improvisational way does.
The Free Fall Inspirations was originally a soundtrack for the film Free Fall made by Taxidermia director György Pálfi.
MK: We were extremely happy to get this possibility because György is one of the most original film directors in Hungary. His movie is about some kind of incomprehensibly dark and surreal attitude to life. The plot is a bit incoherent, it builds up over several episodes with very interesting Monty Python like sketches including a woman who wants to put her baby back into her womb or an old lady who jumps off the roof several times but never dies. György urged us to create something new and experimental. We mixed electronic synths and drums, church organs with metal percussion, Tibetan rag-dung samples and a lot of randomisation to create a disturbing, restless but sacred atmosphere which would reflect the religious allusions in the movie. Our music didn't make it into the film though. It's about the director not being satisfied with the music and a lack of time. In the end, Amon Tobin's music was used.
How did Nicolas Jaar find you for his label Other People which ended up releasing Free Fall Inspirations?
MK: Our journalist friend, Krisztián Puskár, suggested that we should self-release this music so he could write an article about it as a side story for his Free Fall film review. We already had the complete material because of a previous concert so we just gave titles to the tracks (still reflecting the movie scenes and dialogues and then naming it The Free Fall Inspirations) and uploaded it to Bandcamp. A few weeks later, we got an email from Nicolas Jaar where he said he liked it very much and would like to see it released on his label Other People.
After this release you are planning another album for Other People entitled Trembling Air. What is the concept?
BS: We have a global view on our next record, the whole recording process was based on our obsession with traditional music. We wanted to avoid making world music which is more like pop music, a genre for commercial purposes, a consumer product. So instead of using real instruments, we used samples from recordings from Africa, Asia and Alaska to morph them into electronic music. I learned to play Tabla and we've been listening to a lot of traditional music since childhood anyway. I think if you want to make new music, music that is relatively still unheard, you have to learn how to listen to that primordial and unsophisticated music which is several thousand years old and the knowledge of humanity is all in there.
What does 12z mean, actually?
MK: The name is a joke. Onetwozed phonetically sounds like 'Do you have a lighter?' in Hungarian but we just wanted to have a name which doesn't have any meaning. It's more like a keyword, a label which encourages allusions, association of ideas or something totally empty because a name or even a genre cannot be a definition for music.
On Tuesday, July 28th, SHAPE platform will be almost literally taking over London's art radio station ResonanceFM – whole two SHAPE-related shows will be broadcast back to back, starting with the July episode of SHAPE Radio (featuring Hildur Guðnadóttir, Torus, Julien Mier and Random Logic), and then  proceeding with an hour-long show, devoted to the upcoming edition of TodaysArt festival.
The 6th episode of SHAPE Radio, our monthly show, will begin at 7:30 PM (GMT). This summer edition will introduce introducing several artists and perspectives on contemporary music and music making. The festival TodaysArt, as its name suggests, focuses on the art of now through interventions in public space, concerts and other happenings with a firm focus on actual topics and the merging of culture, society and art. The show's host Lucia Udvardyova will also talk to some of the artists associated with this Dutch festival – Torus whose music oscillates between ambient, beats and the dancefloor and Julien Mier, a composer and producer renown for his fragmented melodies.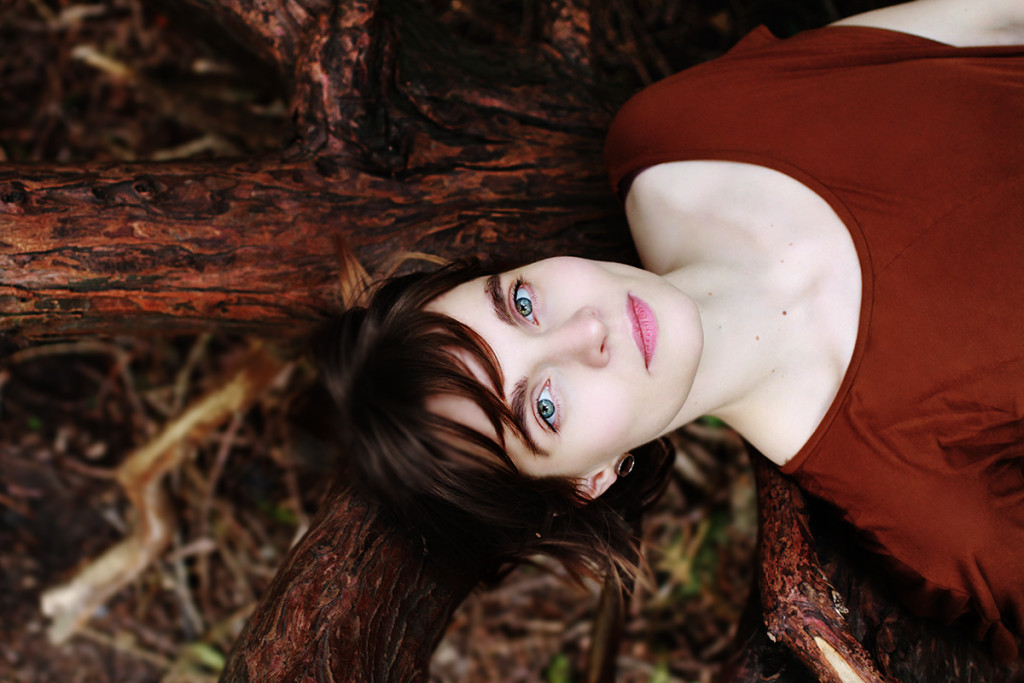 Earlier this year, SHAPE radio visited the Icelandic cellist and composer Hildur Gudnadóttir at her Berlin studio to talk about spirituality, Iceland and technology. She will play at a CTM organised concert with Sunn O)) in Berlin on 8th August as well as in Ljubljana on August 29th.
The Ljubljana-based techno act Random Logic are inspired by the abstract world of mathematics and unpredictability.
Subsequently, TodaysArt, already introduced as part of SHAPE radio, will take control of an hour-long program, which will feature music by artists from the festival's upcoming edition (both SHAPE non-SHAPE acts) as well as spoken insights by the organizers. This show starts at 8:00 PM (GMT), and will be repeated the next morning at 9:00 AM (GMT).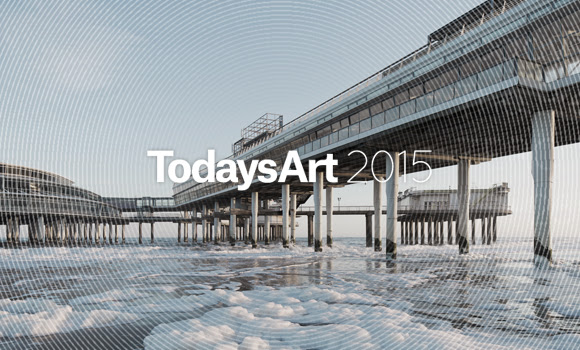 To hear the shows, stream them live
here
or tune into 104.4 fm (central London). …or find them later on our web-site.
To sift through previous collaborations between Resonance FM and SHAPE, click
here
.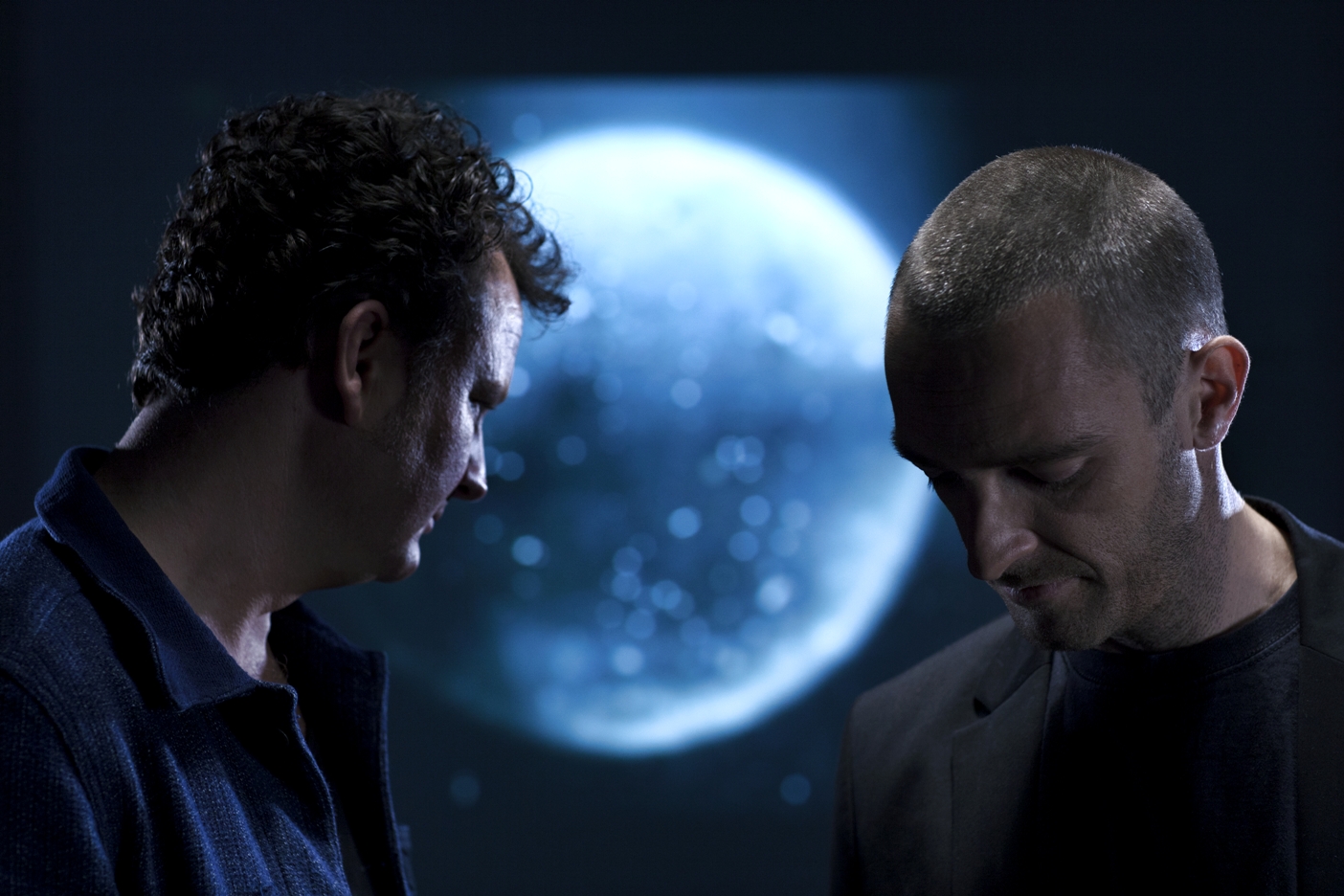 Random Logic – Miha Klemenčič and Gregor Zemljič – are regarded as pioneers of Slovenian contemporary electronic and ambient techno music. Their internationally acclaimed first album Numrebs was released on the music label Tehnika in 2001, followed by their sophomore outing, an album which pays tribute to the sign π and endorses the sonic expression of duration. Formed as a single continuous set, it seeks an attentive listener wishing to benefit from hearing imperfect and unrepeatable sounds caught in loops.  In 2000 Random Logic was awarded the Studio City Boomerang Award (alternative Slovenian music award) for the best live techno act in Slovenia and the first prize at the 2002 Radio France International Musiques Electroniques Award for the best electronic project in Central and Eastern Europe.
Why did you decide to call yourself Random Logic?
Gregor Zemljič: The name was chosen years ago and we liked it because it's a paradox but it really represents the way we work – the way we compose music, arrange it and mix it – it's random, but really logical.  It's a branch of mathematics that tries to explain how the world functions with an explanation of random numbers and random number generators, etc, which defines the world around us. We always think of mathematics as something really strict and straight but if you go into the random numbers you'll figure out that everything is curved, circular and non-predictable. And this is one of the reasons why we picked the name. Our latest album is called Pi and is based on numbers and represents this random sequence of numbers which constantly changes. The pattern slowly evolves over time. And this is also how our music sounds like.
Have you seen the Darren Aronofsky film with the same title?
GZ: We heard about the movie but I never watched it. When we started working on the new album, the basic idea was to work with circles. We were using analogue sequencers only and all those sequences were looped in certain cyclic/numeric patterns which were not necessarily based on even numbers. Some patterns were odd, some were even. In a way we figured it out over time that we were combining different circles together. One pattern was running in a smaller circle, another in a bigger one and slowly we figured out that Pi would be an optimal name for the album because it's based on circular loops of different sizes and those loops are constantly changing over time and are basically not predictable even though they are loops. So we are getting back to the basics of our name – Random Logic – which means we have a circularly shaped form, which is mathematical, but at the same time, it's completely unpredictable because it cannot be calculated.
Personally I really believe that music should be based on circular forms because there are no straight lines in nature, no squares or triangles. A lot of electronic music tends to be very square, very triangular, very straight and this is not musical in my opinion. All classical instruments like the violin, trumpet, or the piano are always curved. With our music, which is electronic, we try to put as many curved shapes into it as we can so that we get this organic, more natural feeling. This is again one of the reasons why we use a lot of hardware and why we tend to improvise and play a lot of instruments live when we are recoding them so we get these random, but at the same time logical patterns into the music.

Because I guess it's also a sort of contradiction, with trying to be musical and organic and then also being inspired by mathematical abstraction.

GZ: We are not really philosophical. We just jam. Every time we start working on a track, we create a unique instrument. We combine different synthesizers and sequencers. When we have a session, we don't know what kind of equipment we will actually use, so there's always an element of surprise. Sometimes we record something that is usable, sometimes we record a lot of stuff and it's completely unusable. We are not fascinated by mathematics or some sort of concepts, we just start with the music, and then some concepts which might resemble something in philosophy or mathematics emerge subsequently. So it's the other way around.
We have a statement on the album, a description of Pi by Franco Berardi which is a perfect description of our music, so we used it as a main text, but it was actually sent to us by our friend who is a philosopher. He listened to the album in the early stages and we explained the idea about the circles and he sent us the text. Berardi perfectly described the concept of the album and the concept of the name of the band, but we never read his work.
Are you also into generative music?

GZ: Not really, at least on this album, we used the computer only as a recording and editing device. As I've said, the idea was that we put as much organic – circular – movement into the music as possible, so we decided to work with analogue sequencers and synthesizers exclusively. It's not about us having something against software or worshipping analogue stuff, but in a way, you can interact with hardware in a organic way. I really believe that the interaction with sound is much more soulful if you have the parameters available and you cannot do it in the same way with a mouse or a controller, it's just a different experience. In a way, we created our own algorithms for every song. For every session, we created a new instrument which was running at a different circle speed and size, we used a lot of non-quantized stuff, a lot of odd numbered sequences/loops. Not everything is based on 4/4 rhythms, but it's a little bit more complex. You can probably find mathematics in all of that but we didn't start from mathematics, we started from sounds and basic sequences.
You won an award for best Slovenian techno live act back in 2000. What impact did this have on your work?
GZ: In the 90s we used to play at many parties, our music was much more club-oriented. Actually, they gave us this award when we stopped playing at those parties and moved towards making music for theatre and contemporary dance. We consciously decided that we do not want the project to develop towards being live -act/DJ kind of thing and moved into a field where it was still possible to experiment with soundscapes. We wrote music and sound design for many contemporary dance performances and it was very interesting for us because we had a lot of artistic freedom and I personally think that I learned most about music or how people react to music from contemporary dancers. Dancers told us things like: This rhythm is boring,  I can't dance to it, and I figured out that all 4/4 rhythms, the most common patterns, are almost impossible to dance to for contemporary dancers. We basically have this techno background but we developed it to a level that it's not typical in terms of rhythmic patterns. But we still call it techno.
You were also playing at several high profile society events and collaborated on high profile media projects in Slovenia.
GZ: We were really lucky that the directors we worked with were really bold in terms of what kind of music they would put on prime-time TV. We actually did the whole sound design for the national television, which was pretty bizarre at the time. They were shocked, but they used it. If we look at this sound design now, it seems normal, but fifteen years ago, it was different.
Are people getting used to the more weird stuff even in mainstream culture?

GZ: Things that were unacceptable ten years ago are normal nowadays. But it's also true that electronic music is becoming more and more boring. The tools are available for anyone and the whole industry gives you an impression that just by buying an equipment and specific sound banks you can create music. You can, but I've always liked the analogy of buying a box of Lego as a child and being able to do whatever you wanted and now when you buy it, you get detailed instructions of how to build something. The same thing happened to music. Too much music is made from ready-made elements, it's too schematic, meaning everything is predictable, you know exactly what will happen. A lot of electronic music just hasn't evolved much, yet it's become radically more popular than ever before.
Do you try to fight against it by using hardware?
GZ:  We don't have to be likeable. Every artist says they are doing music only for themselves and it's something that they really like, but we really do that with Random Logic. When we compose and produce stuff, we don't think about whether someone will like it or dance to it. Hardware is just something we grew up with when we started in the late 80s, there was no software back then. We learned everything by working with hardware.
But you consciously try to avoid going down the easy and the schematic way?
GZ: Basically for the album, nothing was preset. Everything – down to the last kick drum or hi-hat – was synthesized from scratch.
You have been around for a long time. How do you view the development of the music within the wider social and political context, in general, and the Balkans, in particular, over the last twenty years?
GZ: I think in the 90s, after the independence, the whole community was much more open to experiments and, at that time, the media attention that we got in our country was really incomparable to what we would get nowadays. Performing abstract electronic music or other arts at state ceremonies would nowadays be impossible – but was quite common back then.  Things changed radically in a way, there is less and less space in general community for anything that is not intended for the masses. At events where you could see artists from the underground back in the day, there is mainstream pop now.
The whole society got less interested in progress in general. It's interesting that more and more people don't want to listen to any new music, watch new movies or see new theatre performances. They just want to see what they already saw or heard because this keeps them in their comfort zone. In this whole post-communist reality it became even more problematic. If I look back at the 90s, it's almost unbelievable how much space we got, how much interest there was not only in music but also in contemporary dance, theatre or literature.
Is it because of the novelty factor in the wake of the fall of the regime and the subsequent onset of so-called turbo capitalism here in the East?
GZ: Yes, basically. Even from my social circles a lot of people, who were open towards the more abstract ways of art in general, became more normal. They consume stuff which – if I'm really polite – is boring but otherwise stupid. We are not fighting against that, or being crusaders against stupidity of the modern world but we have the luxury that even though we are both in music professionally, we don't have to do Random Logic for living. We can afford to do whatever we like but at the same time there is so little interest in general public that you can forget about any kind of opinions and experiment and develop the sound and do whatever you like. For our album, we really don't have any expectations. For some people it will be extremely boring, for others completely unlistenable, and for the rest really interesting.
(photo: Igor Skafar)