Posted on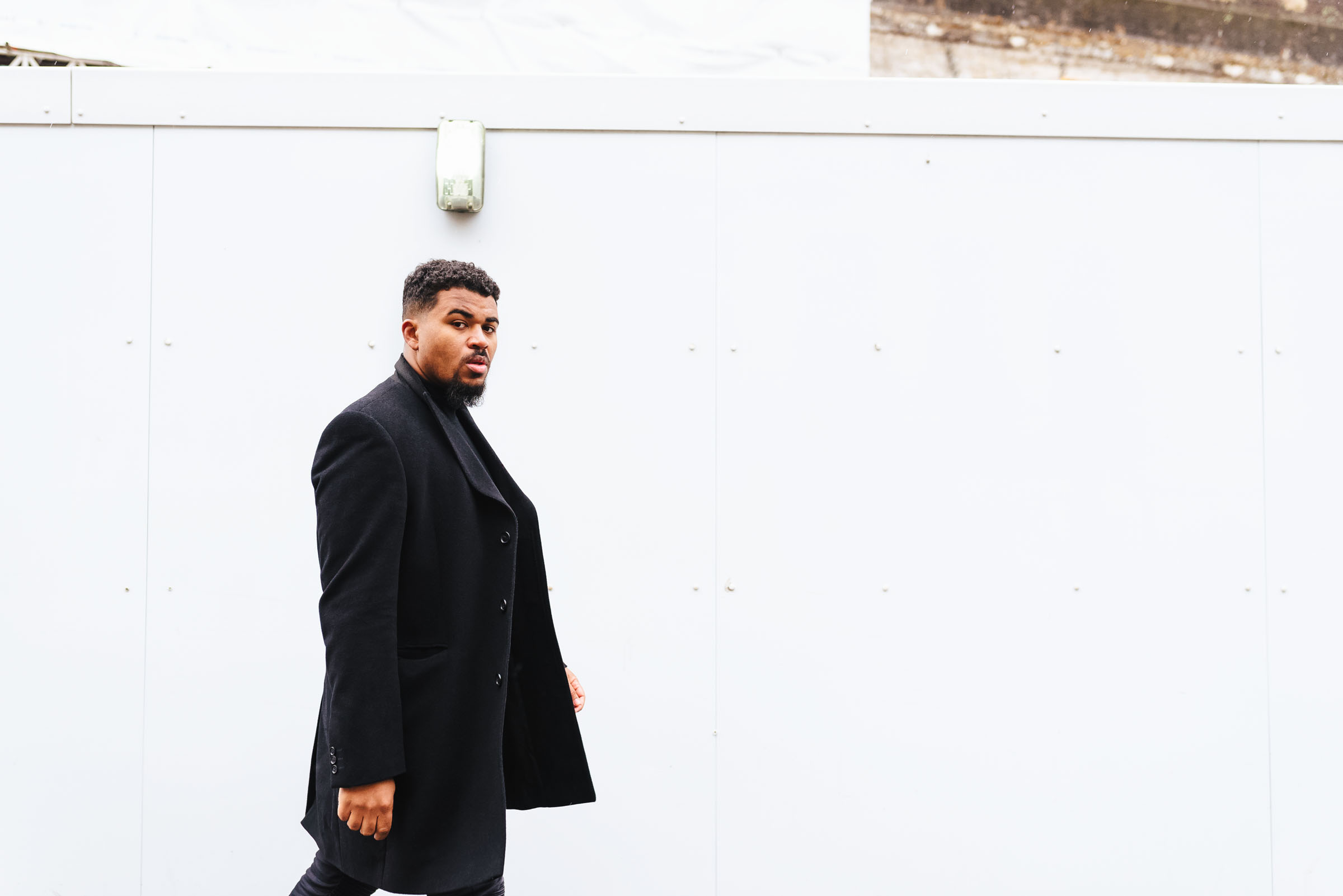 Mr. Mitch is a key player in the burgeoning instrumental grime movement. Whether through his own grime mutations, or from the ever increasing roster of forward thinking producers on his Gobstopper Records imprint, he successfully manages to push the grime sound in new directions. He is also one of the four members that run Boxed, a club night that has acted as a hub for the emerging scene of producers and DJ's currently developing this new sound. His second album, Devout, was released in April 2017 by Planet Mu. It features several guest vocalists as well as his own voice and the voice of his children. 
Can you recollect your first encounters with music and, in retrospect, how do you think they formed your current musical activities?
My dad used to be a musician. By the time I was born he had stopped most of his touring to focus on his 9-5 and raising me but I was aware of it from when I was very young and it was my first entry point into music. He used to play lovers rock and reggae which I rebelled against as a boy/teenager and refused to listen to but it has always been an influence in my sound even down to the way I would play a bass riff.
How did you become part of the London grime scene, and how has the scene changed over the years?
I used to hand out CD's with my beats outside grime raves and then send them to a bunch of DJ's, eventually getting played on Rinse FM, which at the time was a massive deal. To be honest, I have always felt like an outsider to the "grime scene"; my music even then was often left of centre. You wouldn't think it if you listened back now but in 2008/09 when I first started getting played the primary function of a producer was to make beats for MC's to either vocals in the studio or on a radio set. Myself and a few others wanted to make instrumentals that could exist on their own. Over the next few years a lot of experimentation in production happened and the idea of beats existing on their own became normalised. When we started our club night Boxed we wanted to create a home for these adventurous beats that people were making and in essence created our own scene by putting the producer to the forefront.
Can you talk about how you create your music – in terms of the concept, the more abstract ideas, and their execution in practice?
I think the concepts for my projects are usually realised at some point during or after the creation. I rarely go into the studio and try to make music to fit a concept as it rarely works or feels forced. I try to turn off my conscious mind and just let the music flow out of me. There is an exception to that rule with my Peace Edits, though the concept is still fairly abstract. To edit/remix a track and make it more peaceful whatever that may mean.
Your recent album Devout dealt with topics such as love, relationships, fatherhood. Can you talk about the role of your (nuclear) family, and family in a broader sense (community)?
I have been a father for pretty much all of my adult life, so my children have been a great drive for me and I don't think my music would sound the way it does if they weren't here. My partner gets me through those crippling moments of self doubt that every artist goes though, I would be a very different artist with very different motivations if I didn't have them.
Outside of my nuclear family my only relationships with people have been professional. Luckily my profession as a musician/DJ is something I love and many of these relationships have turned into friendships. I think it's important to work with people who inspire you and make you push yourself further in your art.
Your image, as well as output (such as "Peace Dubs", etc) imply a more cohesive, positive image in contrast to the competitive, insular vibe that a lot of the music crews and producers have. Did you feel there's a need for a change/statement?
I'm not necessarily trying to make a statement with the way I present myself and my music, it is simply an extension of my personality and my temperament.
Can you talk about your label Gobstopper Records?
My label has been going for seven years now and started as a platform to share some of the instrumental grime around at the time as there weren't many labels releasing grime and even less releasing instrumentals. The label has broadened a lot more now along with my personal tastes and we've been lucky enough to debut a lot of artists. Much of the music I sign is very melodic and emotive but at the same time it's music that exists both in the club and in the home.
You're one of the founders of the London club night Boxed? Can you talk about the booking and the role of the club in the scene?
Boxed was started by myself, Logos, Slackk and Oil Gang as we just wanted a place to play these weirder beats that we were making and that other producers were sending us and that other grime DJs weren't really playing. Most of the people who came down early on were producers and it was a really inspirational place to hear the people pushing the genre in all different directions. Boxed will always be a night pushing the most forward thinking/progressive electronic club, coming from the world of grime and beyond. We've been quiet this year but are hosting a Xmas Party next month and have some exciting parties lined up for 2018.
What are you working on right now & planning?
More releases on Gobstopper Records, and working on my next project for a release next year.