Christian Kroupa mix for Resonance Extra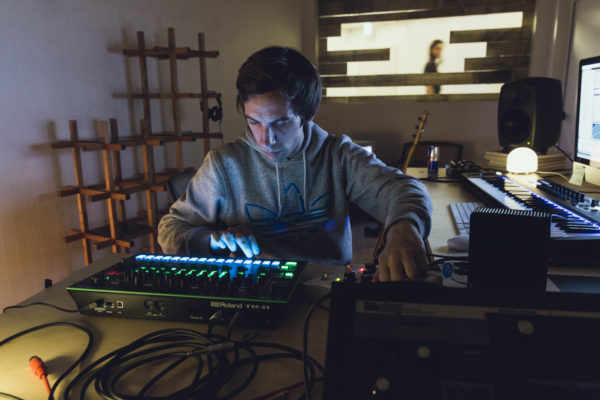 Listen to a new mix by SHAPE artist Christian Kroupa a.k.a. Alleged Witches, produced for the London-based radio station Resonance Extra.
In 2013, Christian surprised the Slovenian music scene with his original approach to dark ambient music while he was performing on the Radio Študent's Club Marathon tour. Since then, he's proved his skills and innovation as a participant of the Red Bull Music Academy, performing on different stages (like Sónar in Barcelona or EMAF in Tokyo). He is currently working on new experimental, ambient music but also keeping an eye on house and techno, making appearances on the legendary R&S records and Fabric 90 mix with his alter ego, Alleged Witches.
He describes the mix in the following words: "The main idea behind the mix was to play some of my favourite tracks of all time, like Aphex Twin- Polynomial C for instance, and some tracks that I would normally play in a club. Was hoping to do a mix, which would be interesting to listen to, but still have a club background. So yeah, I'm quite happy how it turned out to be."
Track list:
Christian Kroupa- Garden Leaves
Abfahrt Hinwil – Bumperstufe
Barker & Baumecker- Trafo
Kraftwerk- Tour de France
Via Maris- Glow Wall
Rae- Sleep Rotation
Marcel Dettmann- Motive
Benjamin Damage- Monolith
Ø- Kolmas
Joey Beltram- SW37 A
Ploy- Garys
Joy O & Ben Vince- Systems Align
Second Woman- Instant I
Lanark Artefax- Touch Absence (Intimidating Stillness Mix)
Silicon Scally- Emeril
Merv- Dust
E.R.P.- Vox Automation
Aphex Twin- Polynomial C
Skee Mask- Flyby VFR
This September, You can catch Kroupa live at the 10th anniversary celebration of SONICA Festival.