Resonance FM show on RED Trio
Listen to an hour-long selection of improvisations by Portugese SHAPE platform participants RED Trio, an ensemble of Hernani Faustino (bass), Rodrigo Pinheiro (piano) and Gabriel Ferrandini (drums). Featuring contributions by such guest players as John Butcher, Nate Wooley and Mattias Stahl. The show has been aired by Resonance FM.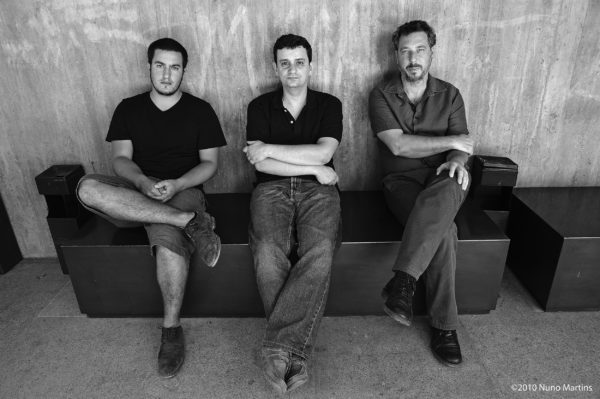 Formed in 2007 by three musicians from the Portuguese free improvised scene, RED trio is Rodrigo Pinheiro on piano, Hernani Faustino on double bass and Gabriel Ferrandini on drums. Founded by Hernani Faustino, RED trio is a group that presents a multiple approach to music and its creation through improvisation. RED trio explores one of the most prolific Jazz formations: piano + double-bass + drums. Instead of having the piano in a privileged position supported by a rhythm section, RED trio to explore a symbiotic and interactive improvisation between the three players, all of them having an equal voice. The trio's sound is then characterized by its timbre and rhythm coherence, functioning as a whole.
Track list:
"1.1″ from album "Summer Skyshift" with John 
Butcher
"Carne" from "Rebento"
"North" from album "North and the 
RED
 Stream"with Mattias Stahl
"Phase" from "Stem" with Nate Wooley
"Pachiderm" from album "Empire" with John Butcher
RED Trio were nominated to SHAPE platform by Skaņu Mežs festival, and will play at the festival's 2018 edition on October 13.