Hear our latest Resonance FM show with Riccardo La Foresta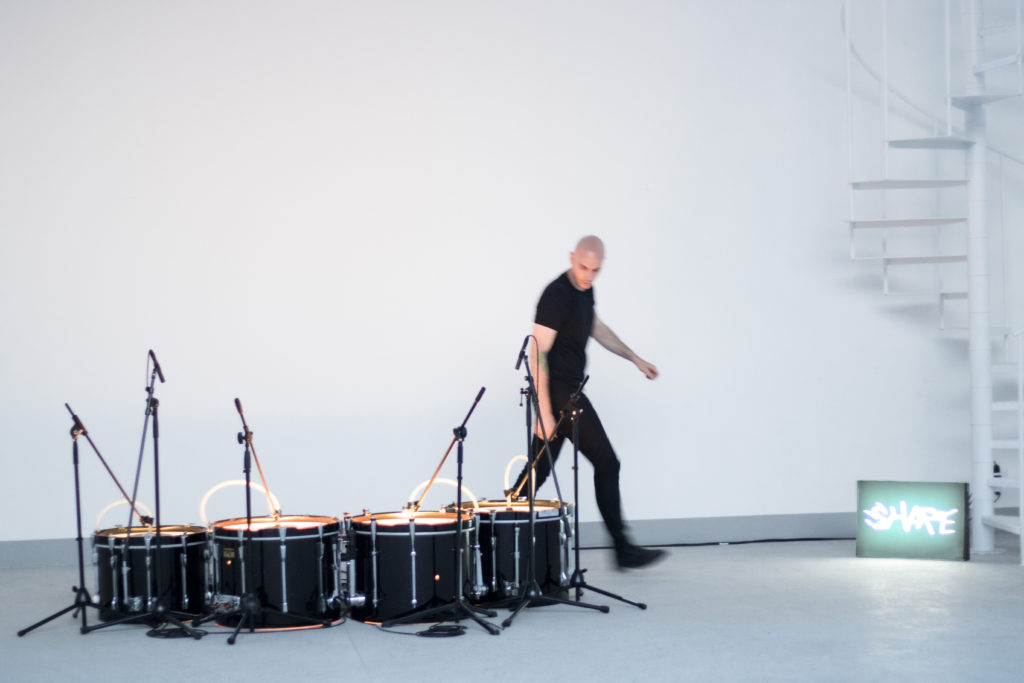 This month on our SHAPE platform show on Resonance FM: We'll introduce the Italian percussionist and sound artist Riccardo La Foresta whose latest research wants to question the role of the drum as a percussive instrument. Resonances and vibrations generated treating the drum as an aerophone, create acoustic drones, ancestral melodies and complex beats that drastically distance the instrument from traditional drumming. The ongoing process of his research is focused on the development of a system called Drummophone.
On our show, he presents recordings created playing the Drummophone with the breath, as well as a live excerpt – "a loud psychoacoustic drone set" – of his recent Terraforma festival performance.