Posted on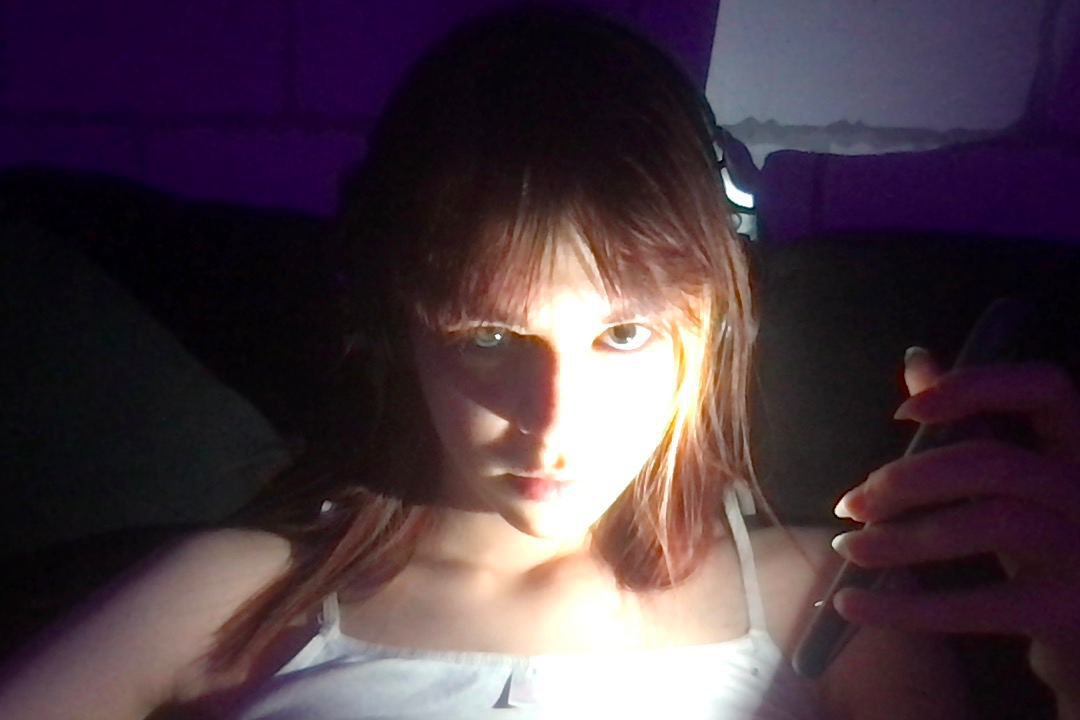 For Suspilne Kultura, Amina Ahmed explains how the international festival of audiovisual art and new media Construction has received another location in Europe and is popularizing Ukrainian electronic music abroad.
Construction an international festival of audiovisual art and new media, was created by the NGO Kultura Medialna in Dnipro in 2014. Since then, the event has been taking place every year, helping locals and city visitors to explore local contexts and discover unexpected urban locations through contemporary art and music.
This year festival is taking place for the eighth time. Canceled last year, Construction not only partially returned to Dnipro but also took place with a special program in Dresden. The festival organizers and participants tell us more about the event, the relevance of the residency format, and current challenges.
About the Dnipro and Dresden residencies
In Dnipro Construction festival began with a residency format that lasted from June 5 to 12. Bryozone, maxandruh, Mlin Patz, Ujif_notfound, undo despot, and Yura Bulychov participated in the residency. A three-day festival is also planned for Dnipro in late October, where the musicians will be able to present the results of their joint work during the residency.
In Dresden Construction lasted from June 19 to July 1. During these two weeks, a residency was held for Ukrainian and German sound artists and performers.
Three artists from different disciplines participated in the residency in Dresden: NFNR (Olesya Onykiienko) works with sound, Charles Washington is a performative artist, and Cornelius Uhle works with voice. The collaboration resulted in a joint performance dedicated to states of vulnerability and fragility. In addition, Olesia Onykiienko held a presentation and workshop at the Dresden Academy of Arts, during which she shared her own practice, the Women Sound and Institute of Sound projects, and the challenges artists in Ukraine are currently facing.
The residency was accompanied by a public program: the queer collective Kvirtet from Kyiv performed a 'One by one' performance, and the documentary 'What Will You Do When the War Starts?' by Vladyslav Plisetskyi about the first days of the Russian invasion of Ukraine was screened. The film was presented by Dana Kosmina, an artist and co-founder of the Dzherelo space.
Andriy Palash, festival director
We see this year festival as a way to support Ukrainian artists during the war, so it was and it is important for us to invite as many participants as possible to both Dnipro and Dresden to be visible, collaborate, but also to receive fees for their performances.
This year, we wanted to expand the festival beyond our home city and country to introduce a wider range of audiences to contemporary Ukrainian music, increase the visibility of our artists, and facilitate their collaboration with artists from other countries. In fact, there is still very little knowledge about Ukraine, our culture, and art abroad. We believe that, in particular, through events like this, more and more people will discover Ukraine from different, often unobvious, angles. In addition, Construction festival is now a member of the SHAPE+ platform for innovative music and audiovisual art, so we have more opportunities to promote Ukrainian music on various European platforms.
Our partner in Dresden is Thomas Dumke, the director of the CYNETART festival in Dresden. In 2016, we jointly organized the Civic Media Lab project in Dnipro, and in 2019 he co-curated Construction festival. Thomas helped us to find locations for Construction in Dresden and introduced us to object klein, which became a local partner of the festival.
We have been practicing the residency format since 2015, both within Construction and in other projects, including DCCC. In previous years, the festival held residencies for authors working with visual art. This year, for the first time, musicians were invited.
The format of the residencies helps to build connections: many of those we invited continued to collaborate after the project ended. In addition, it is a great opportunity to bring together artists working in different mediums to create something new together – on the border of music, performance, visual art, etc. For example, this was the case with the residency in Dresden.
At the same time, this format works even more interestingly in Dnipro, in particular, because it allows artists from other ukrainian cities to get acquainted with the local context and to discover or rediscover the city in a certain way: residents often notice things that we have already become blind to.
Construction is still also kind of a local festival, because we works a lot with Dnipro contexts and topics. Despite all the difficulties, we hope that it will still take place this year in Dnipro. It's essential for us to support the local music community, to continue everything we've been doing since 2014, and not to let it dissapear.
Kateryna Rusetska, co-founder of the festival
During the full-scale war, Dnipro became one of the most crucial humanitarian hubs and a rear city for the eastern and southeastern fronts, but at the same time, a new home for many people from Donbas, Kharkiv region, and the temporarily occupied South.
I think we need to understand this context when we talk about the importance of continuing cultural activities here, locally. More than 400 thousand people came to the Dnipro region, and these are only official figures. There are a lot of young people in the city, new audiences come to the events that we have never seen before and who are really hungry for cultural and educational events. This thirst and the need to communicate, discover and create new things, to be involved in cultural processes gives our team the desire to continue.
One of the most important examples for me was when a young military man who had a short vacation came to an artist talk with the artist Bryozone and to the Ujif_notfound workshop. It's not an entertaining format, but a rather complicated one. I think it means a lot when even the military comes to us in their rarely available free time.
Maria Yarchuk, Project Manager of the Dresden Festival
Since the festival's foundation, international cooperation has been an essential component. First of all, it gives a huge impulse to the development of both organizations and, for example, local artists to exchange experiences and communicate with their colleagues from all over the world. Such cooperation also provides additional opportunities for project implementation, both in terms of ideas and resources.
The festival has always paid a lot of attention to developing the local cultural scene and strengthening international ties. We are very excited to be a part of the SHAPE+ platform, in particular, because we managed to organize a part of the Construction in Dresden together. It was an interesting and rewarding experience, and we want to continue to expand our geography.
undo despot, artist
At the beginning of the war, I couldn't create music for at least six months. Most of the time, while living in western Ukraine, I was recording field records. At the same time, the first tracks were written in a day or two – I didn't have the patience to sit and finish them, and I lost my concentration. Instead, there was a constant fear that while you were sitting with your headphones on, shelling might start. It happened several times, and it's the worst thing to have such an audio deprivation.
The format of the residency relaxed me and freed my hands. Dnipro as a city gave me a new breath with its large streets and river, but most of all it surprised me with its melodic traffic lights. During the week, I reflected on sound designs and wrote one track, but I thought more about the connections I made, and I also had a great desire to learn. Other participants of the residency inspired me with their performances and playing during the jam session, and I plan to work with some of them in the future. Personally, it was very important for me to communicate and understand where I could move further, because in Odesa I felt a certain stagnation.
Mlin Patz, artist
I left Ukraine in the first days of the full-scale invasion, so I left my mini-studio at home in Odesa. Before the invasion, I was transitioning to working with sound without using software: accordingly, with the loss of the studio, this process stopped. Until this spring, I had no motivation to work with dub versions of my project, and the only forms of interaction with sound were field recording, guitar, and listening to the radio with webSDR. I wouldn't say that I had technical difficulties working with this form and presenting it in public. I guess I didn't understand why anyone would want this form of music nowadays, and I didn't really want to share it.
During the residency, I worked with Anna Bryzhata (Bryozone) to jointly research material for a possible future radio program for the Construction festival. Also, my previous performances were programmed, but this time it was improvisation, so I spent the days of the residency preparing and working with the instruments. Most of all, I liked being a listener: the live performances of the residency participants and concerts of such different projects turned out to be an unexpected experience of the Ukrainian electronic scene for me. I am grateful to Georgiy Potopalsky (Ujif_notfound) for the workshop with SuperCollider.