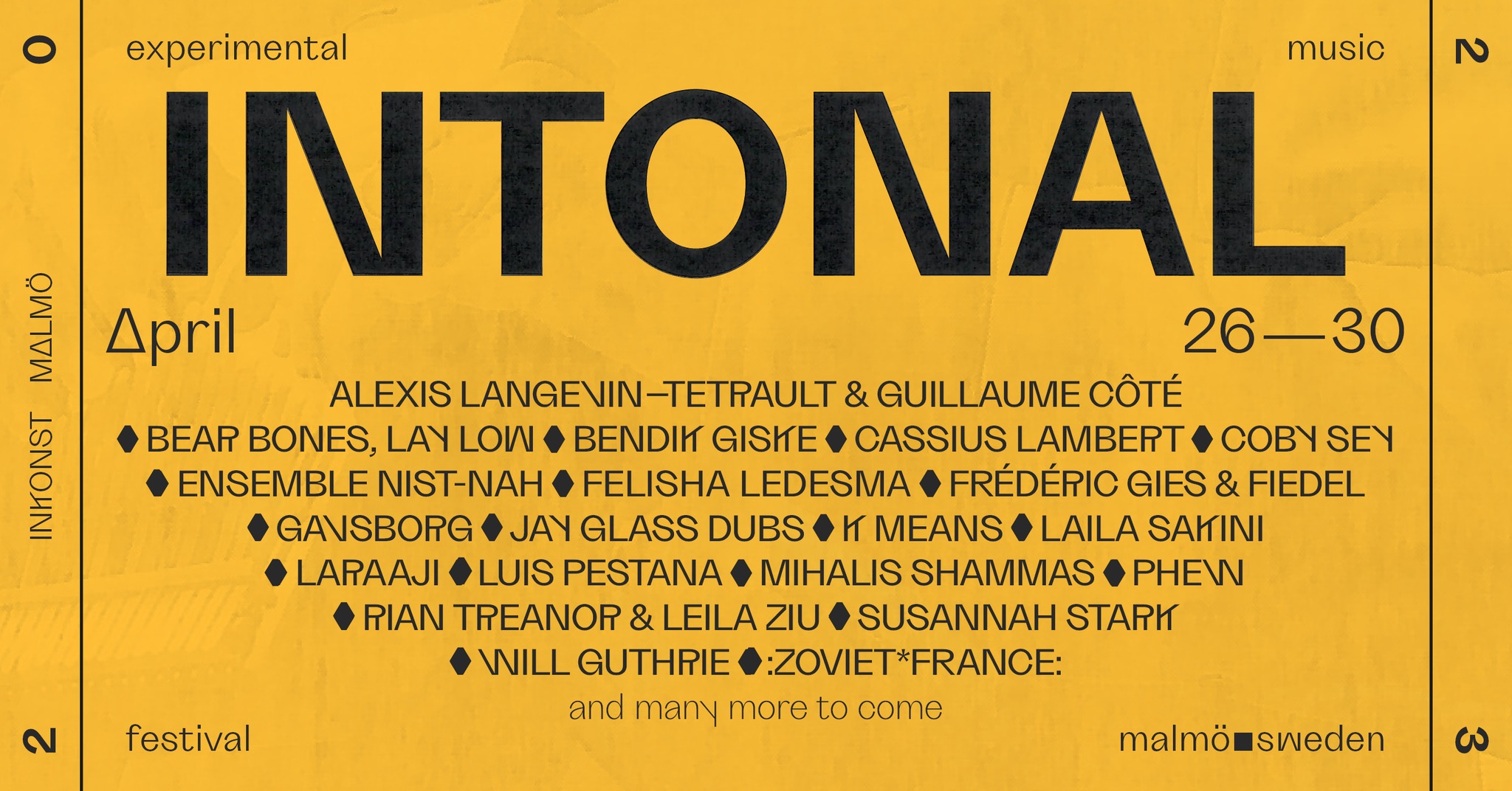 𝗡𝗧𝗢𝗡𝗔𝗟
𝗠𝗔𝗟𝗠Ö 𝟮𝟲-𝟯𝟬 𝗔𝗣𝗥𝗜𝗟 2023
This year's festival is more open ended than its previous instalments – the starting point of something new. We're undertaking a journey towards our roots: the punk ethos, the DIY-vibe, the emphasis on the somatic experience of a great performance. The core. Intonal 2023 won't represent the goal line for this voyage, rather the merry rendezvous before we set off together.
On our way, we hope to meet a lot of new people and hear them out. We are but one of many small choirs that sing about the significance of artistic autonomy in a world besieged by reactionary forces, and we desperately need more voices. And perhaps we need dissonant voices the most. Let's start at Intonal 2023. Come to the festival, tell us what you love, tell us what you thought was pretentious crap. Tell us about the future.
SHAPE ARTISTS PRESENTED: