Posted on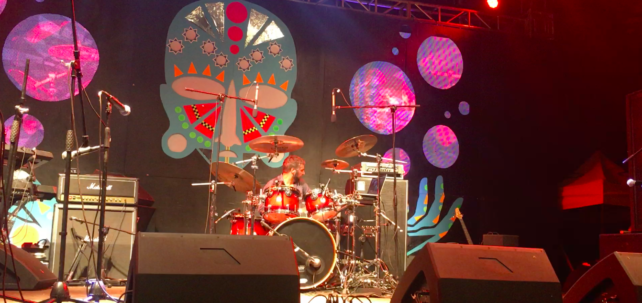 SHAPE platform organized a showcase at the Nyege Nyege festival in Jinja, Uganda on 6 – 9 September 2018. After visiting North America (MUTEK Montreal) and Latin America (Novas Frequencias in Rio de Janeiro), the EU's "Creative Europe"-supported platform for innovative music brought 13 SHAPE artists to Uganda: Bonaventure, DJ Morgiana, Giant Swan, Jasss, Kimyan Law, Mika Oki, Nkisi, Sarah Farina, Tomoko Sauvage, Tesa, Tutu, Uriel Barthelemi and Yamaneko.
After being voted best event of 2017 by the Ugandan media, the 2018 edition doubled the size of the festival ground, with a whole new dedicated river side camping area to give revelers a festival experience that is more comfortable and more fun. The 4-day music and arts extravaganza featured over 300 artists from more than 30 countries on 5 stages, including the new "Dark Star" stage that featured a world class line up of electronic music DJs and the "Spirit of Uganda" stage that featured the best of traditional troupes in an idyllic acoustic setting.
Photos courtesy of Nyege Nyege.