Posted on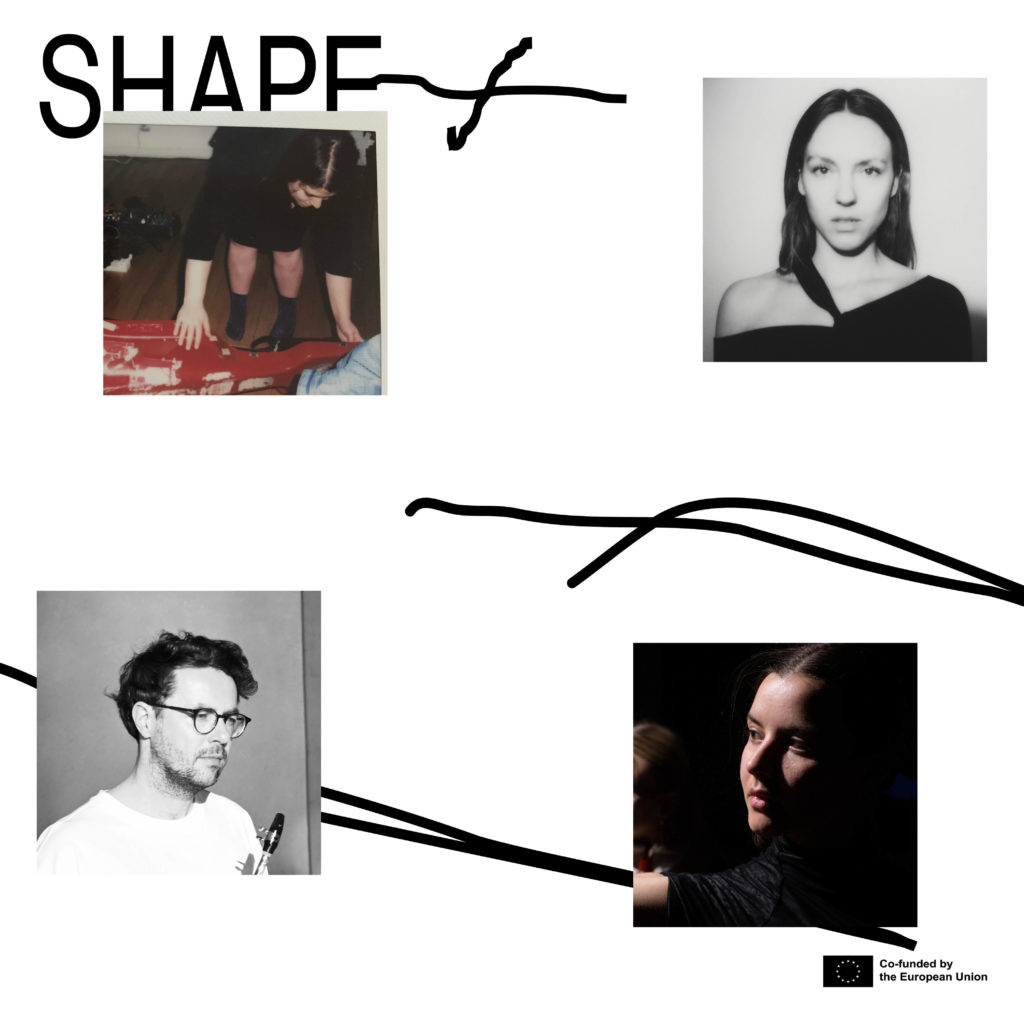 The Creative Europe-supported SHAPE+ platform for innovative music and audiovisual art has added four additional acts to its artist list. They enter the project via collaborative residencies, implemented by Berlin's CTM festival, coming up on 27 January – 5 February.

Choreographer Franka Marlene Foth and dancer Janan Laubscher will collaborate on a new performance with producer NZIRIA, whereas sound artist Gerard Lebik and cellist Judith Hamann will play with Polish composer Aleksandra Słyż at MONOM, Berlin's center for spatial sound. For more info on the program of CTM 2023, visit their website.

Gerard Lebik is a sound artist, musician and curator active in the field of experimental, improvised and intermedia music. His music, installations, and sound interventions in public spaces are based on white noise, sine waves, feedback, binaural and multi-channel sound, using computer synthesis, acoustic generators, saxophones, compressed air, medical tools, and DIY objects. He explores heterogeneous sources and research methods of audibility focusing on issues such as the perception and propagation of sound waves, time disorder, psychoacoustic, or sound relationships with architecture and urban context. He is the founder and artistic director of Sanatorium of Sound Festival in Sokołowsko – a festival focused on experimental music and the broadly understood fields of sound and sonic art.

Judith Hamann is a cellist and performer/composer from Narrm/Melbourne. They have "long been recognised as one of Australia's foremost contemporary-music cellists" (RealTime Arts), and as a composer who "destroys the fiction of the musician who lives and works outside conventional parameters and puts in its place a series of compositions that are fundamentally humane" (The Wire). Their work encompasses performance, improvisation, electro-acoustic composition, site specific generative work, and micro-tonal systems in a process based creative practice.

Franka Marlene Foth is a choreographer, performance curator, film- and creative director from Berlin focusing on fulfilling the intricacies of dance as a primary art form, traversing high culture through the vision of a multifaceted artist; aiming to create a dialogue that shifts the perception of movement into a narrative.

Janan Laubscher is a freelance dancer, part of FMKF and currently based in Berlin. She trained at the Las Vegas Academy for Performing Arts and shortly after graduating was accepted into the KCDC International Dance Program in Israel 2016. Since moving to Europe in 2019, she has continually worked with choreographers such as Roni Rotem (IL), Franka Marlene Foth (DE), and Ida Hørlyk (DK). With these artists, she has enjoyed performing in venues and festivals across Europe.

Previously, Poland's Unsound festival also added cellist and composer Resina (PL) and contemporary ensemble Spółdzielnia Muzyczna (PL) to the roster of SHAPE+. Stay tuned for SHAPE+ picks by Intonal festival from Sweden!

The selection process
Unlike the artists of SHAPE+ that are announced at the beginning of each working year as a result of collective voting, additional artists are selected by individual festivals of SHAPE+ initially for the purpose of taking part in collaborative residencies. They will be added to the SHAPE+ roster via semi-regular announcements as more and more SHAPE+-related events and festivals are confirmed.