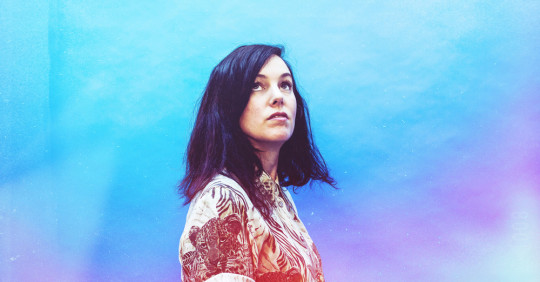 Anna Meredith
2017
Anna Meredith is a composer, producer and performer of both acoustic and electronic music.  Her sound is frequently described as 'uncategorisable' and 'genre-defying' and straddles the different worlds of contemporary classical, art pop, electronica and experimental rock – or as the Guardian said: "majestic bangers"…
Her music has been performed everywhere from the BBC Last Night of the Proms to flashmob body-percussion performances in the M6 Services, PRADA & Fendi fashion campaigns, numerous films, installations and documentaries, pop festivals, clubs and classical concert halls worldwide and broadcast on Radio 1, 2, 3, 4 & 6.
Her debut album, Varmints was released in March 2016 on Moshi Moshi/PIAS to huge critical acclaim with numerous 4 and 5 star reviews from press and media around the world including Pitchfork's coveted Best New Music. Varmints won the 2016 Scottish Album of the Year (SAY Award). 
She is published by a new partnership between Warp Publishing & Faber Publishing, and is one of the first Somerset House Studios Residents. Much to Anna's surprise she has just been voted Number One in The List's Hot100 (of Cultural Contributors to 2016).
Download a press photo here (credit: Kate Bones).