Susanna Gartmayer studied painting and printmaking and is self trained in bass clarinet and composition.
She is part of many ensembles of elusive musical genres, for example the experimental rock band Broken.Heart.Collector or The Vegetable Orchestra (music for instruments made of out of vegetables). She is participating in the SHAPE platform with three different projects.
Solo
2015 saw the release of Gartmayer's debut solo recording, AOUIE. In this album, mouth cavity shapes and vowel sounds, necessary for multiphonic wind instrument playing and the shift of overtones were the starting point for a multidimensional journey into the bass clarinet's sound.  The Guardian wrote: "Bass clarinetist Susanna Gartmayer is a mainstay of the Viennese improvised music scene and AOUIE, her debut solo release, is long overdue.(….) This piece opens with cascading note patterns – a springboard for Gartmayer to indulge in her wonderland harmonies and her palette of flinty percussive clicks and spits."
Gartmayer's live show, based on this album, is played without amplification. She exhibits the same attention to detail – the setup for each tune is slightly different, taking into account the way the audience is sitting as well as venue acoustics and the playing position she wishes to adopt.
The trio Möström was formed in 2010 and consists of Gartmayer, Tamara Wilhelm (DIY electronics) and Elise Mory (keys). The group is specifically interested in weird sound worlds and their humorous potential, as well as playing with stereotypes. Comments about their debut album range from "genre defying", to "barking mad, laugh out loud even". Michelle Foster of The Quietus concluded her album review with the following words: "For those who will come to it open-minded and brave enough to embrace the darkness with the light, the known and the unknown, Möström's debut album is an endless journey of inspiration."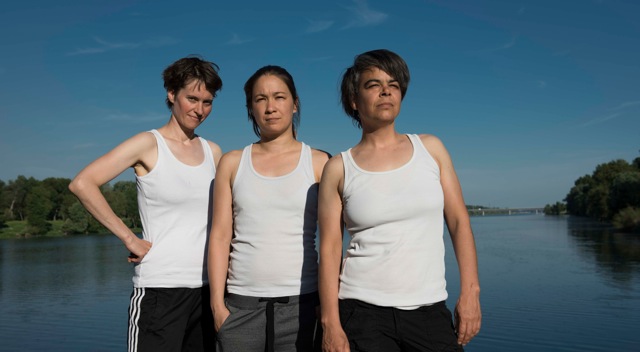 Photo by Lisbeth Kovacic
Duo with Brigitta Bödenauer
As of 2012, Susanna has often worked with Brigitta Bödenauer, who has been active in Vienna's noise and experimental music and film scene since the early '90s. Their collaborative work focuses on abstract soundscapes and polyrhythmic figures as well as stage performances as a visual statement. The duo's debut album is coming soon.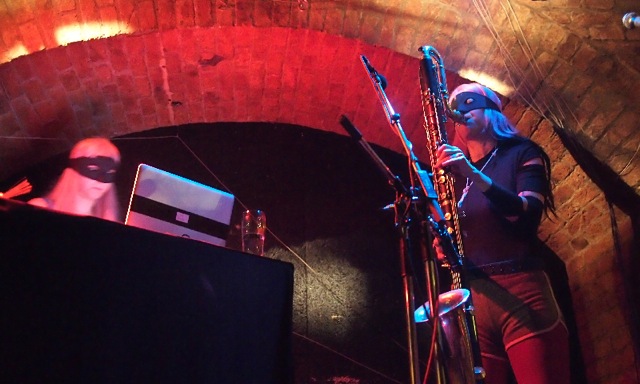 Photo by Noid
Download a hi-res photo here.
News
Past events
This artist participated in the SHAPE platform which concluded in 2022. The current version of the project is SHAPE+. Like its predecessor, it is co-funded by the European Union.