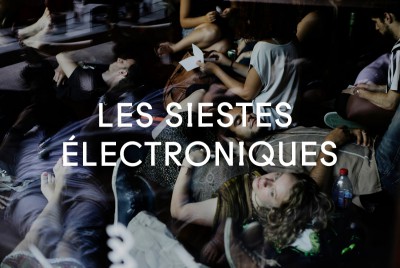 Les Siestes Électroniques
Based in Toulouse and in the suburbs of Paris, Les Siestes Électroniques is a summer meeting point for emerging artists from the field of adventurous music. Its ambitious motley line-up mainly focuses on new comers and aims at a professional audience as well as the general public. The fact that its open air concerts are free of charge makes Les Siestes électroniques a rare and precious occurance within the landscapes of European festivals.
Over the last 20 years, Les Siestes Électronique has been on a relentless mission to unearth largely unheard gems from across the musical spectrum. Expertly curated, Les Siestes Électroniques methodically sunk their teeth into disparate cultural and historical strands. Les Siestes Électroniques is then one of the first festival to bring international acts to French audience. Les Siestes Électroniques is now a well renowned place for musical discovery in France and could thus become for the platform the perfect way to connect new European artists to a large French audience.