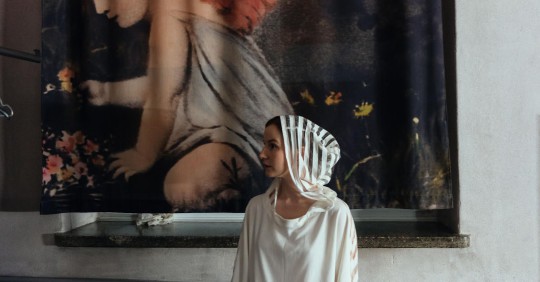 Stine Janvin Motland
Country:NO
Websites:
Stavanger born, Berlin based vocalist Stine Janvin Motland works with experimental music, sound and audiovisual performance, with a special interest in the ambiguous and unrecognisable qualities of the voice.  Her recent work is focussed on imitation and abstract storytelling through sound collages inspired by a variety of genres and traditions of electronic music, sound poetry, folk music and languages of various peoples, birds and animals. Through a diversity of projects such as Fake Synthetic Music, the performative installation The Subjective Frequency Transducer,  the live radio play In Labour, alter ego Stine II and as the second half of field recording adaptations duo Native Instrument (Shelter Press), she explores and challenges the physical features of the voice, the acoustics of her external/internal surroundings, and new performance strategies.
Stine released the albums OK, WOW (+3db) and In Labour (Pica Disk) and has her next Pica Disk release coming out in 2017.
Download a press photo here (Credit: Camille Blake)